Discussion Starter
·
#1
·
If you want a boost gauge that looks and acts like the stock instrumentation of your 2008-2014 WRX or STI, look no further.
Our boost gauges are absolutely the closest match to your WRX instrument panel on the market today.
Key features include:
- Our patent-pending feature gives you the ONLY WRX gauge that lights in the day AND FULLY dims at night with the instrument panel.
- Computer-matched lighting to match the WRX instrument panel in color and brightness
- Needle covers and needle colors to match the factory instrumentation.
- Integrated NoBuzz technology
- Kits with engine-specific boost fittings, wiring, tubing, and connectors and everything else needed for installation.
- Easy to follow, illustrated instruction manual.
Cost = $80
Click here to order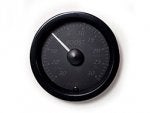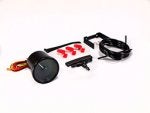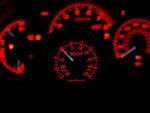 WRX Gauge Pod
Mounting on top of the steering column, the WRX/STI ColumnPod™ is designed to hold a 2" or 2 1/16" (52mm) gauge on your Impreza WRX/STI (2008-2014) or Forester (2009-2013)
The unique design offsets the gauge to the left for maximum visibility of the dash instrumentation.
Molded from ABS and matched in color and gloss, the ColumnPod™ looks like an OEM installation. It holds the gauge at an angle that minimizes distractions and helps keep your eyes on the road.
Our exclusive design hides all wires and tubes from view.
Cost = $35
Click here to order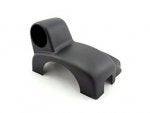 You can also order the gauge and pod as a complete kit with all tubing, fittings, and wiring included for a simple and fast installation
Cost = $115
Click here to order