Discussion Starter
·
#1
·
Hey everyone,
I did this write-up on Nasioc but fortunately I saved the script so i don't have to do it again. Hopefully the photo code is the same...if not...I'll paste the link to the original thread.
Hey Guys,
Decided to walnut blast my intake valves myself as I was curious to see how much gunk built up within my intake tract around 10,000 miles. Been seeing a lot within the forum community with regards to these DIT engines getting pretty dirty. Since this is fairly new with the Subaru community and BMW shops/dealers are the only ones who really do this type of services, I wanted to to get all the necessary equipment and do it myself.
My car is a 2016 wrx and it has about 10,500 miles. I'm currently Cobb stage 1 with no engine related mods besides the Mishimoto dual oil catch can system. I will be getting TGV deletes after the winter is over along with a protune.
Since doing the blast, I've noticed improvements in acceleration smoothness, no more white smoke from exhaust (which happened a lot), and improved fuel efficiency. I did a normal trip which is about 55 miles long today and noticed the average mpg was up 4.5 mpg during the trip. I went from about 30-31mpg to 35mpg.
If anyone has any questions, don't hesitate to reply or PM me. I wanted to share this as this seems to not be a covered topic with regards to having it done. This is something you could do yourself if you have the equipment, the time and general knowledge with working on cars. I am currently offering this service for $400 (BMW dealers charge $500+). I also add in the cleaning of the TGV and EGR valves along with the intake manifold and anything else in the intake manifold path to the intake valve ports. I'm located in Massachusetts so you would need to live near by and to come to me.
Needed
20+ gallon and 4.5 CFM @ 90PSI Air Compressor & Shop Vacuum
Media blaster kit from Bavarian Autosport
Vacuum adapter for walnut blaster
Necessary tools such as screw driver, plier,torque wrench and socket set. (nothing special)
Jack stand or wheel ramps
Step 1
Jack car up. Remove top engine cover as well as plastic undertray. The undertray as a total of 13 pop clips and 2 bolts.
Step 2
Release fuel pressure. First undo cap from gas tank. Then remove the fuel pump fuse which is located in the engine bay fuse panel. The manual shows where this is. It's a #15 fuse. Start the car and run until it dies. Took about 2-3 minutes. Once it died, I tried starting again wit the gas pedal to the floor to make sure all fuel was gone. You can also use your Accessport if you have one to monitor fuel pressure. It will be down around 10 or so instead of in the thousands.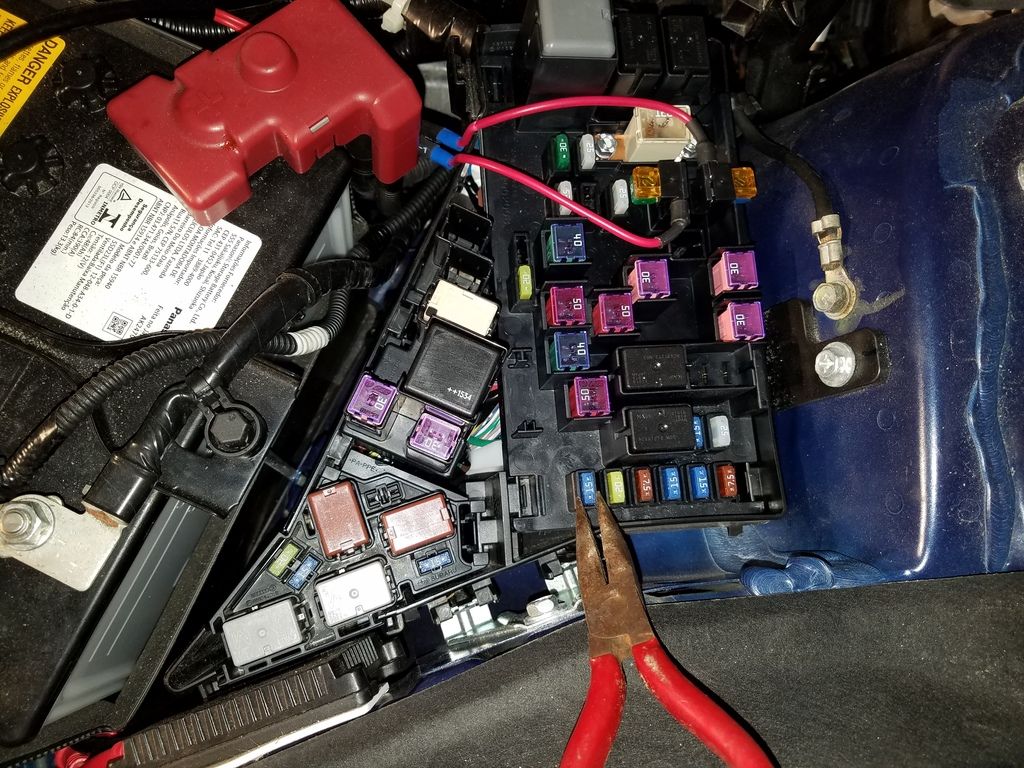 Step 3

Jack car up and remove peacock from radiator. Open up radiator cap to speed up process. Stop once you fill about 3.6 quarts (what manual says to remove intake manifold).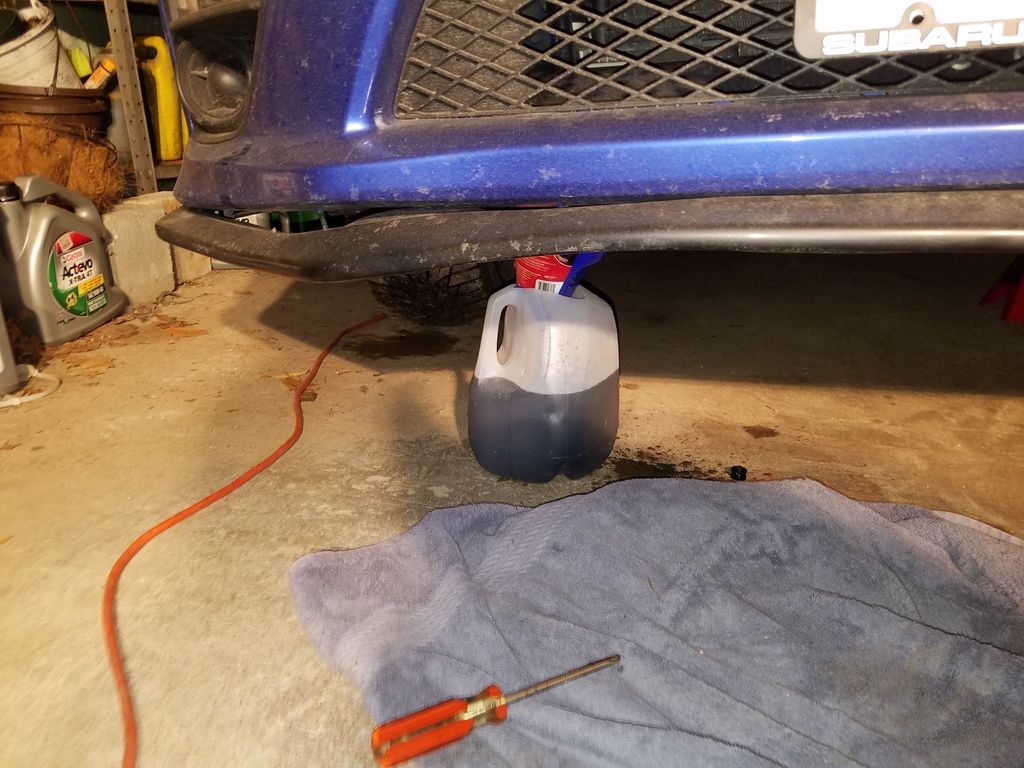 Step 4

Remove Intercooler 3 bolts with a bracket on right side along with the clamp for the hose on the right. loosen clamp on left side hose and 1 bolt at the top left.
Step 5

Remove the 2 gas lines on the right side of the intake manifold. The top hose has a little blue clip that you pull out in order to release the hose. Remove bottom hose too. Put a few rags underneath to catch any fuel. Only a few drops came out with no pressure whatsoever.