Discussion Starter
•
#1
•
So we've all been in a parking lot or been stuck in traffic and seen another WRX, but how do you invite them to join New England F4? Sure you could talk to them for a minute and hope they remember the website's URL, but that rarely ever works. So...
Thank's to Dench and his baller life style, we now have New England F4 / ClubWRX cards.
Everyone thank Dench for his $153.50 donation to NEF4.
These are Night Club Flyer type cards that you can leave on a WRX's windshield or hand it to them in person.
Be sure you write your name on it so they know who invited them.
Hand these out to WRXs and STIs that you see.
Back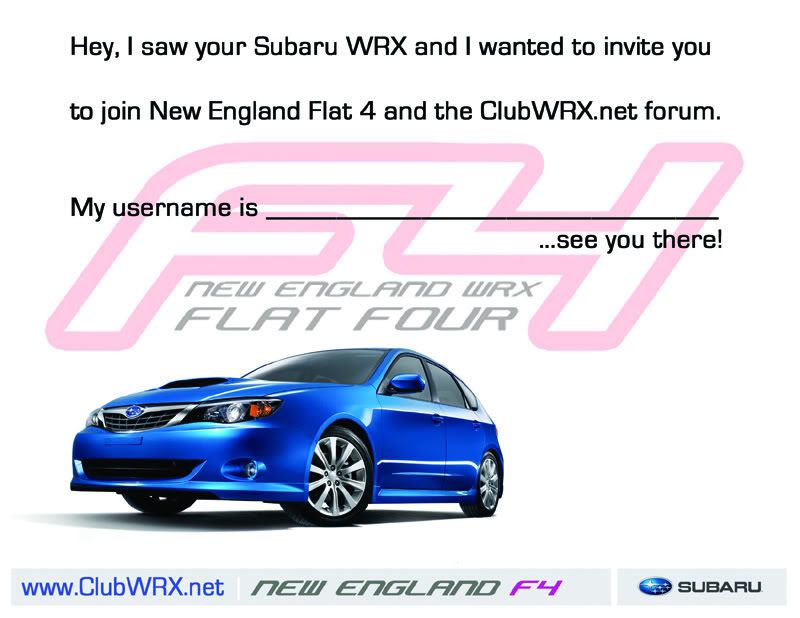 Front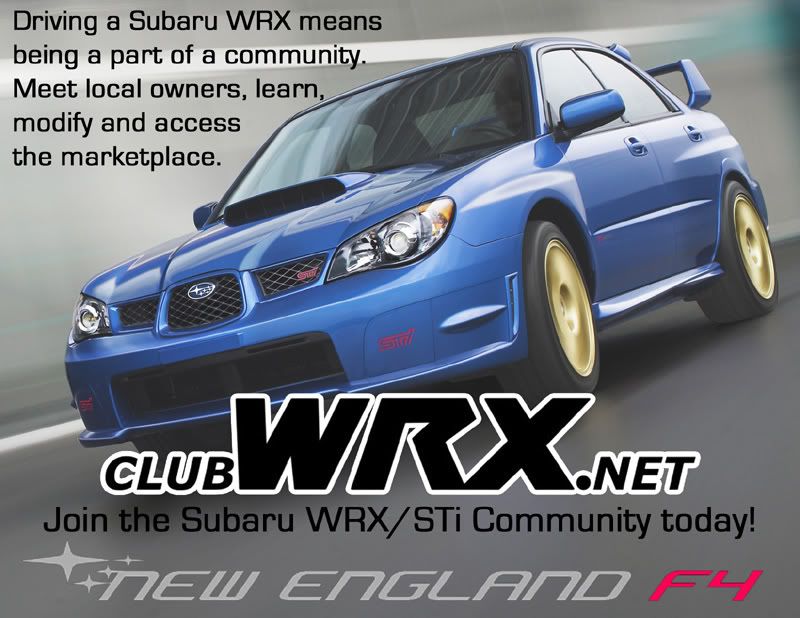 We will be setting up a meet to hand these out to everyone.