So i visited my Dad this week end in federal way. and on my way home i was driving on I5 south bound.
no one was RIGHT in front of me there were a couple people to the sides and caddy corner to me. i went under a bridge and then as i was about to go under another bridge BANG! something hits my window. i pull over and this is the after math.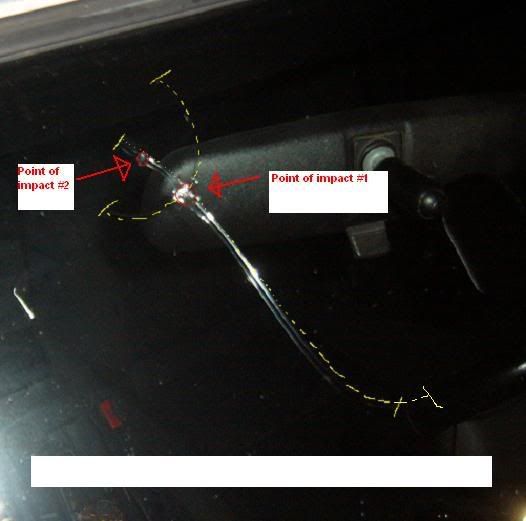 my guess is because of how it happend, i think some kids were tossing rocks over the bridge i called 911 and told them were it happend and the bridge i thought it got thrown from is a "pedestrian bridge" so pretty much ruined my day.