Discussion Starter
•
#1
•
Hey all, signed up about a year ago to do research on WRX's..ended up buying this instead but now im back on them. Just wanted to give people a heads up so they dont think im some sketchy "sign up to make a for sale post" person
For Sale:
2000 Pontiac Firebird Trans AM WS6, Black
6 speed, 99,000 miles, Black leather interior, Ram Air and WS6 Package. Car is modified putting down 383whp/380wtq
Mods:
-Corvette style K&N Intake
-Magnaflow catback
-Hi Flow Catted Y pipe
-Smooth Bellow
-Ported Throttle Body
-Pacesetter Long Tube headers
-ASP Underdrive pulley
-F13 Cam
-Pro 5.0 Shifter
-Hawk pads and rotors
-Port & Polished LS6 intake
-LS7 Clutch
-Z06 wheels with BRAND NEW 275/35/18 Nitto NT555s on the front, 305/30/18 Nitto NT555Rs on the back, these tires maybe have 1k miles on them and one track pass, tread looks untouched.
- ALSO comes with 16" chrome TA wheels with tires (need to be replaced) for the winter or whatever you choose.
-Slowhawk Tuned
Have title, and car is inspected in RI til 2013
Car is quick and looks amazing, paint is in great shape along with the interior.
Asking price is $10,000 obo.
Car books on KBB for $9,500, on NADA for $10,500. With the modification, well worth it.
Feel free to make an offer. Entertaining partial trades for an 02-03 WRX or straight trade for an 04-05 WRX. Please no wagons. Thanks!
Ideal trade would be relatively stock (not essential though provided its been done right)
PM/Email/Call/Text (401) 222-0388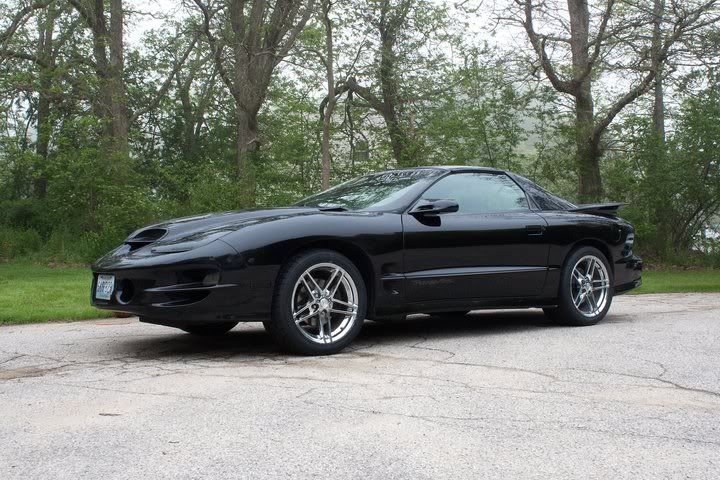 More pics here:
TA FORSALE pictures by medic287 - Photobucket