Discussion Starter
•
#1
•
Hey all,
So I went to the dealer just this past Saturday to get my first oil change. The car was about 3500miles. Drove the car back home with approx. 50miles. and i havent driven since because I have a work truck. Well today I decided to take the car out for a spin and this is what I come home to see...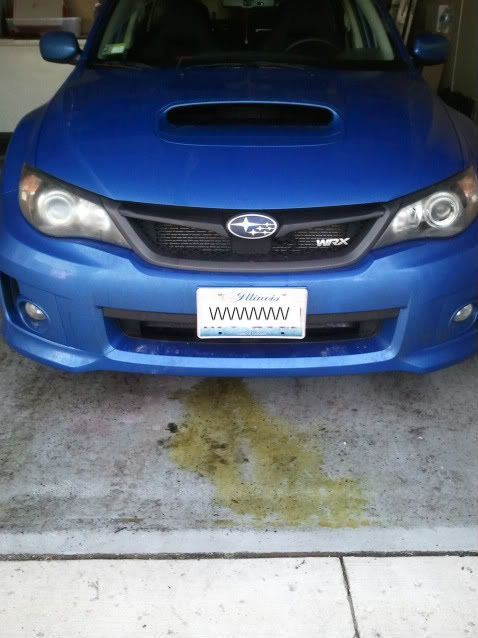 this is a somewhat closer look
So, my question to you all, especially the more mechanically inclined or have seen something like this before, is what do you think might be the source of the leak. Since it was only a oil change one can only assume that it is a loose oil filter or cracked washer on the drain plug... I checked the dipstick and it was full, but like i said i havent driven in a long time so it may just be a slow leak.
I have already called the dealer that I had the service performed at and told them the problem. They said to bring in the car. I told them that they should tow it for me because I dont want to risk it. They said to call Subaru roadside assist and have them tow it to the dealer and if it is "Their fault" they will pay for the towing. and they really emphasized on only if it was "their fault" would they pay for the tow.
How much of this can possibly be MY FAULT? maybe my fault for bringing it to that dealer... mistake learned