So I thought since I actually plan on doing something to my car now, I might as well put all my thoughts and pics in one place. Here goes:
Car: 2003 Midnight Black Pearl WRX sedan
Purchased 10/4/2010, 77k miles, bone stock.
Modifications to date:
NOTE: I linked to writeups/pics/reviews when possible. Hopefully this helps somebody.
Interior
Pioneer DEH-400UB Stereo
Subaru MOMO shift knob
AEM Wideband O2 gauge w/ Denso sensor
Replaced all of the stock incandecent bulbs and green bulb covers with red LEDs. Now all of the nighttime dash illumination matches the cluster.
Exterior
Hella Supertones
Hella 500 foglights w/Kartboy adapters
PIAA Crystal Ion H3 foglight bulbs
Philips X-treme power headlight bulbs
RallyArmor mudflaps
Engine/Exhaust
Perrin Intercooler Hoses, beefier clamps
Full STI Intercooler Spray System (STI trunk tank, carpet liner, OEM controls)
Testes1010 OS Stage II map tuned with guidance from WTF Tuning
STI axleback exhaust
Transmission
Cobb shifter bushings front and rear
New OEM clutch at 90,000 miles
Redline Gear oil
Handling/Brakes
SS brake lines, ATE SuperBlue fluid, Hawk HPS pads
Whiteline 24mm fixed front swaybar, Whiteline 22mm adjustable rear swaybar with supporting endlinks.
Stuff to install:
STI intercooler
Need to get a new HU
Photos:
The day I bought it!
Stereo installed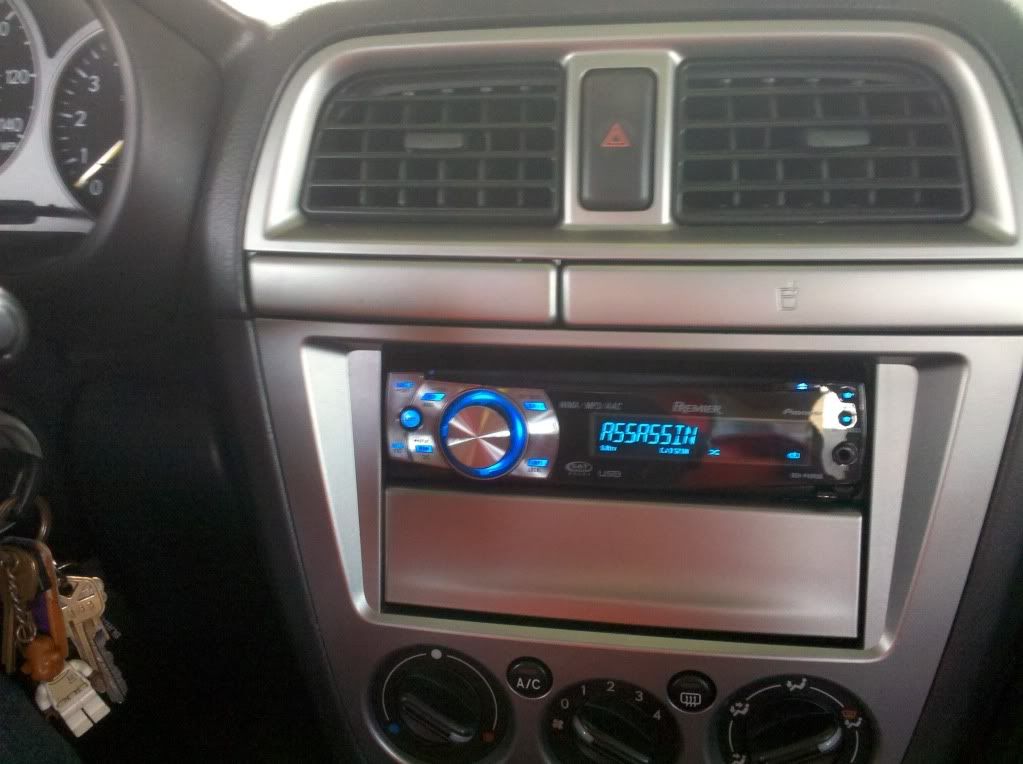 Tinted OEM foglights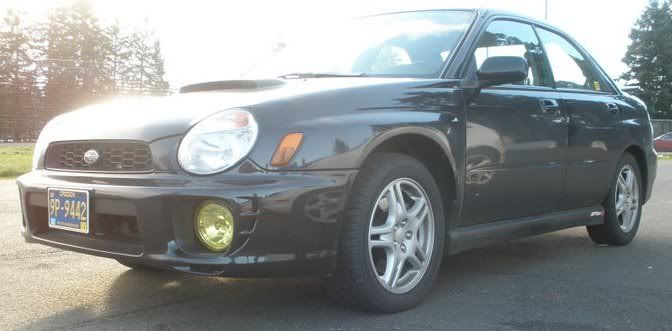 The accident. 17 year old kid plowed into front quarter panel. $6k in damage (which his liability covered completely) :sadwave: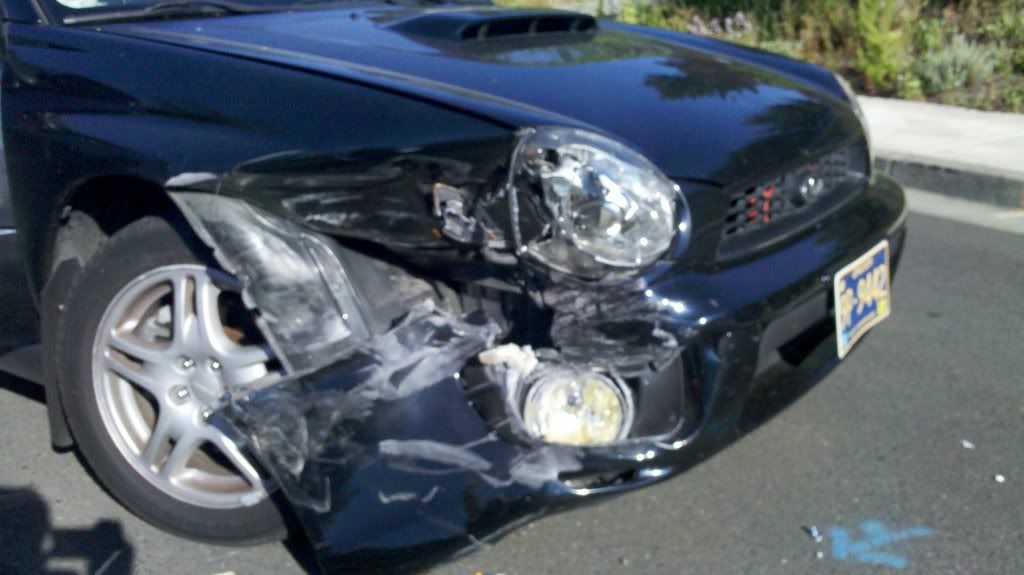 One month in the body shop later, and my subie is back!!! :thumbup: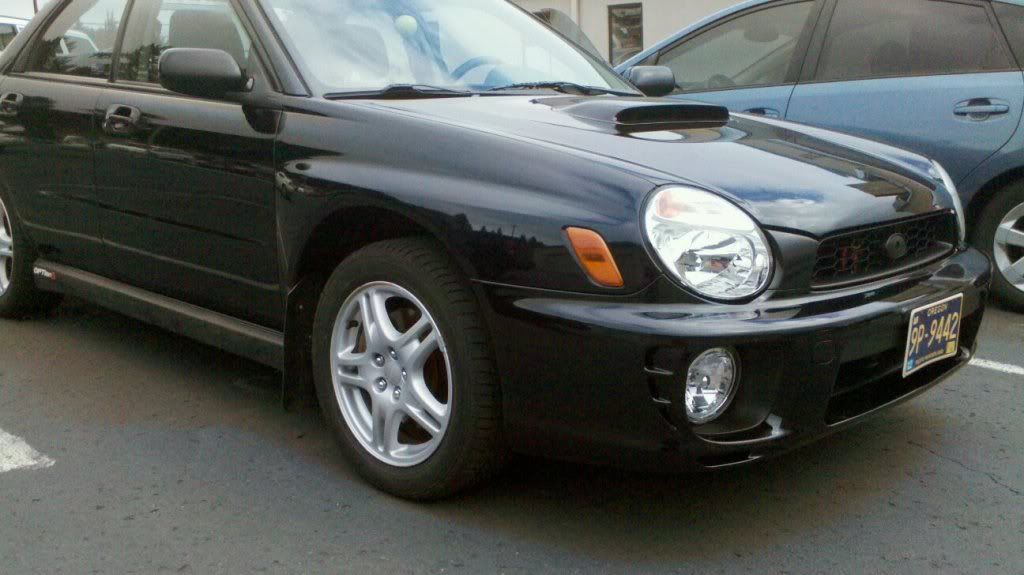 Hella foglights installed: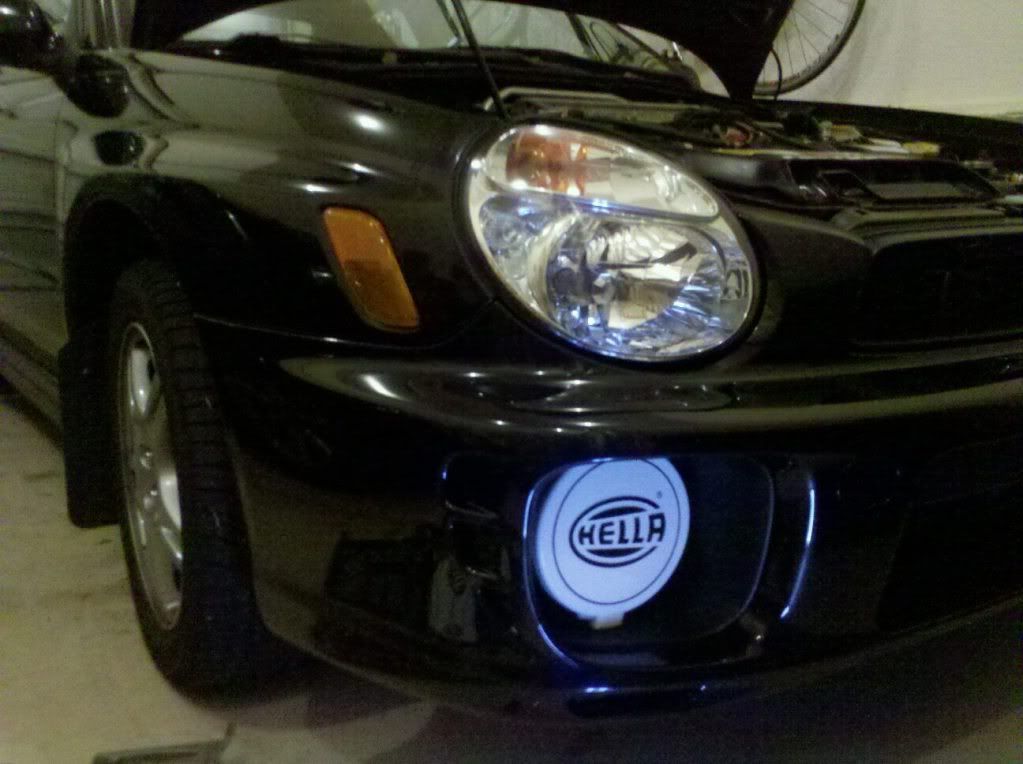 Test run of the STI cluster before getting the ODO corrected: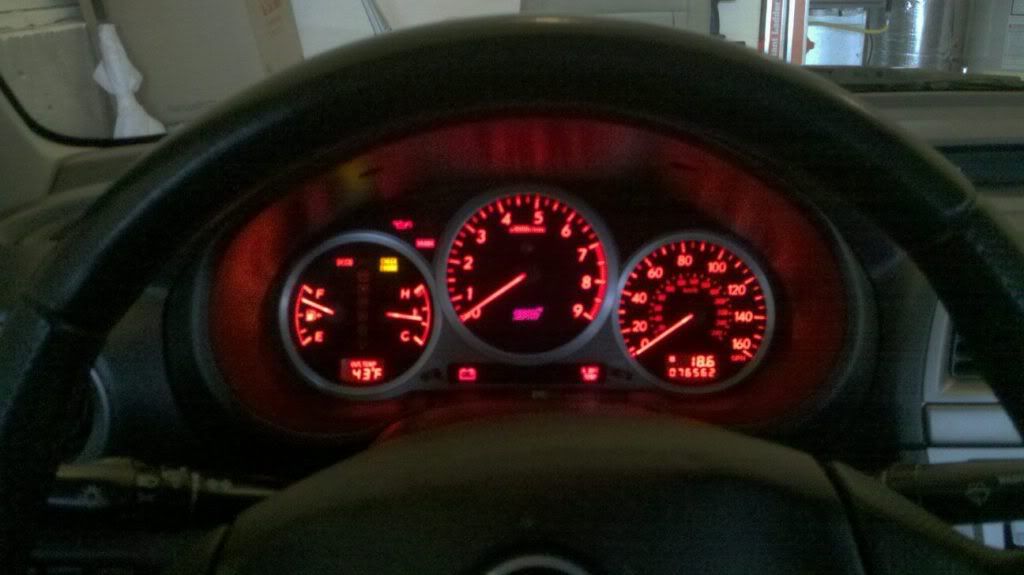 Freshly detailed at my friend's detail shop: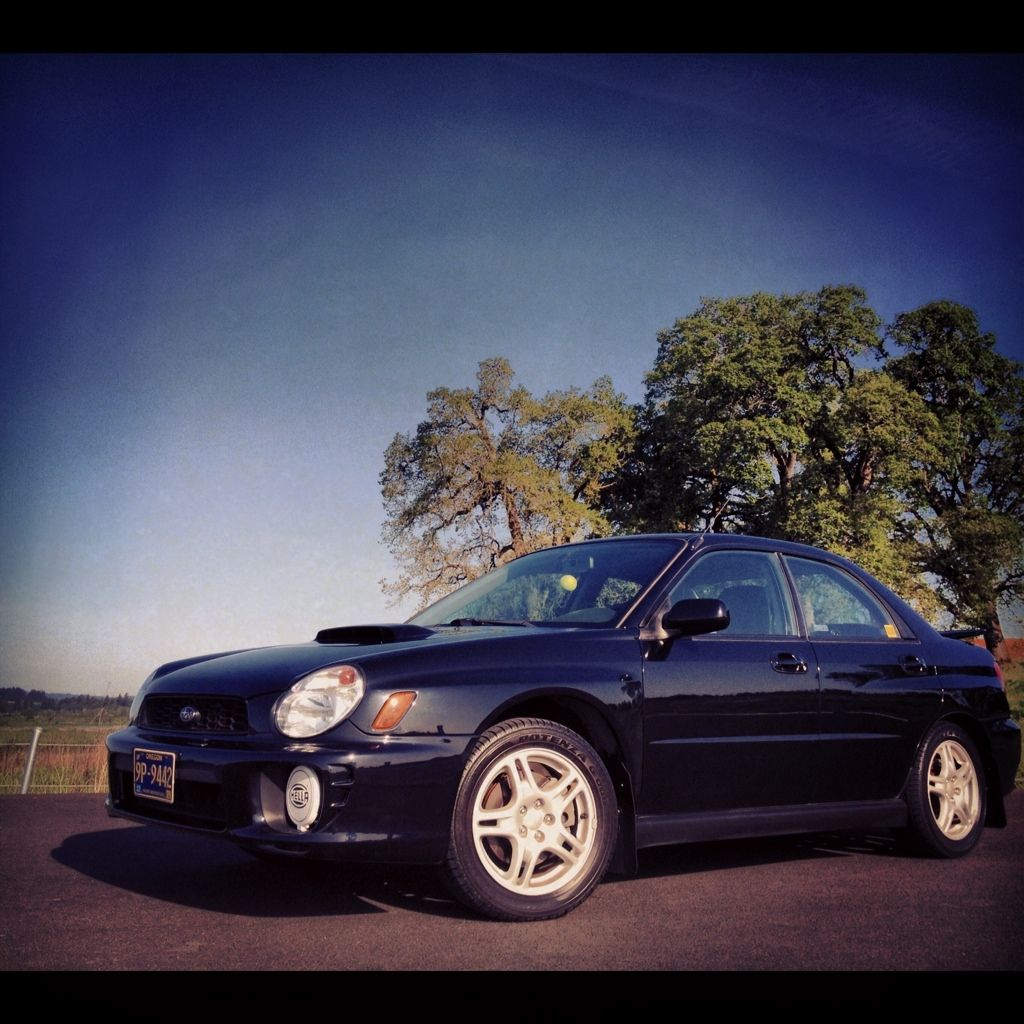 Rear Whiteline 22mm swaybar installed (24mm front bar installed as well):