Rambo Buys an Outback...
Most of you know I had a bugeye. I loved that car, but it was sadly lost in an accident earlier this summer. Several weeks later, I bought a 2007 Outback 3.0R wagon. The small dimensions of the bugeye sedan were holding me back from bringing building materials home for my house (lumber, etc). The wagon is far more spacious, and better accommodates my house projects. It's the LL Bean Edition, so it has two-tone leather interior, power heated seats, navigation, etc. The 3.0L H6 has a stout 250hp, and makes the Outback deceptively quick. Going from a Stage II bugeye to the Outback was relatively similar, power-wise.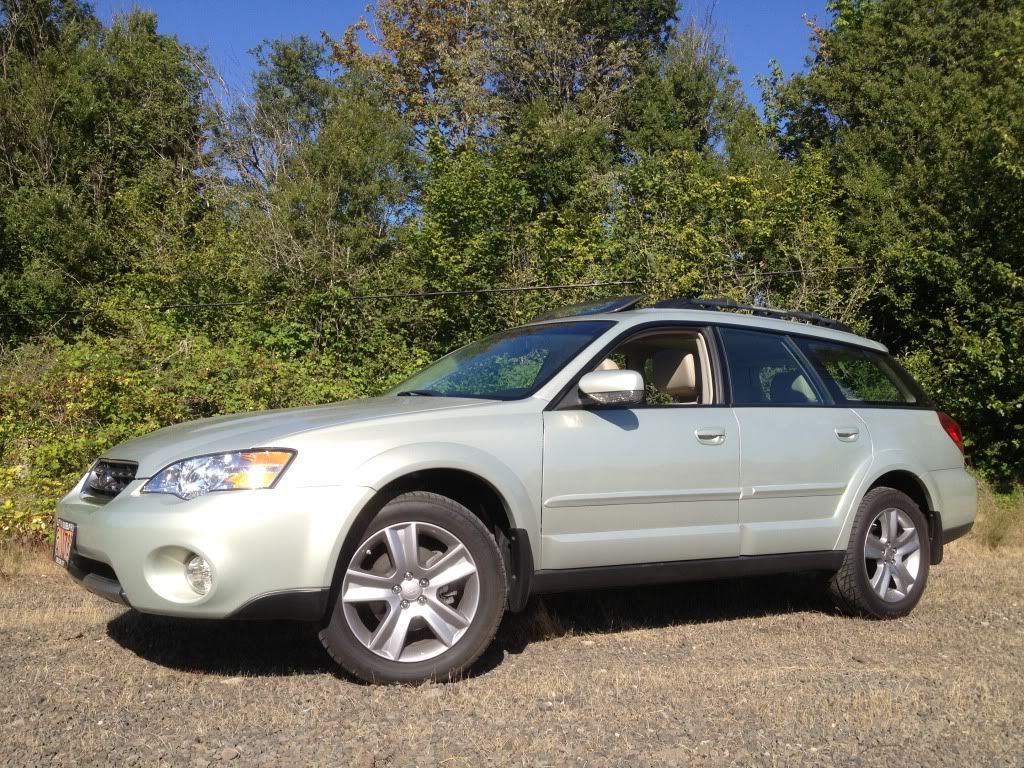 Engine
*
Paranoid Fabrications Grounding Kit
*Cosworth Panel Filter
Interior
*Alacantara shift boot over the automatic shifter (makes me feel less lame :rotfl: )
*Alacantara Ebrake boot
*LED interior lights
*
GROM Audio factory Bluetooth integration
(music streaming and phone calls through factory stereo and steering wheel controls)
*Hidden trailer wiring harness in rear hatch stowage area
*First Aid and Emergency Response kits
Exterior
*Class II Trailer hitch
*TRS Retro-Quik HID retrofit
*Reverse camera in rear hatch, integrated with factory Nav unit
*LEDs in reverse lights
*Michelin Pilot Sport A/S3 tires (love these!)
Currently, I only have a couple mod plans, but we'll see how long that lasts.
Future Mods:
*Tint
*Audio Processor and sub installation
*Catback of some sort
*Possible
5eat Throttle Body Upgrade
*Dream plan: Forced Induction via supercharger. (Once upon a time, Cobb was actually going to make an H6 supercharger kit, lol). While that hasn't panned out, there are H6 S/C applications from Australia...