Discussion Starter
•
#1
•
Up for sale again is my 2002 Blaze Yellow Subaru Wrx. For those of you that don't know, this is the rarest color for the Wrx that Subaru has ever produced. There were only 500 produced in the US.
I am putting it up sale again at a lower price after parting out some of my mods. To make things easier on the new owner, I've fixed up a lot of little things since my original for sale thread.
There are two reason why Im selling. The main one being that I purchased a G37 last month and Im currently paying insurance for 2 cars that I barely drive on weekends. The 2nd one is that I will be moving to a neighborhood next month where parking will be even harder to find than it is now. I would love to sell this car before I move.
My price is $7,000 Very FIRM.
Absolutely no trades
, already have a new car.
Everything in Quotations, I have receipts for.
About the Vehicle
Vin#: JF1GD29642G501172
Mileage: 79,9xx
5 Speed manual transmission
Synthetic oil done change every 3 months ( mostly Mobil 1 used and Castrol German synthetic when its on sale. )
Recall service was performed on the fuel lines back in 2010 at Bay Ridge Subaru.
Engine
*''Timing belt service done with brand new Oem belt, water pump, thermostat, pulleys, tensioners, etc. - $1024 ( Labor + Parts )''
Fully Rebuilt TD04 (from a 04 Forester XT), Monster Ported by Deadbolt - $450
''SR*S downpipe - $130''
BPM catless uppipe / Thermo wrapped - $100
Greddy Evo Catback - $400
**''Accessport V1 / Protuned by Dave from MSPT for 93 octane - $200ish''
*Entire service was done at Broken Motorsports @ 73k miles.
**Map was edited in Romraider to have all IM monitors set to ''Ready'' state. You will have no problems passing NYS odb2 inspections ( Just got inspection this August ).
It's a conservative tune recommended by Dave for a daily driver.
Drivetrain
''Brand new R160 rear Diff ( Installed by Rallispec ) – $300''
''Brand new Exedy Oem replacement clutch ( Installed by Rallispec ) - $170''
The car currently has a 03 wrx transmission with about 65k on it. I had a STi RA gear set installed originally but traded it for this tranny plus cash. All new fluids and seals were added after the swap.
The clutch and rear diff are still the new ones Ive purchased, there are about 7k miles on both currently.
Exterior
''Replica Prodrive lip - $120ish''
Seibon Cf hood
Sparco hoodpins - $25
Seibon Cf taillight covers painted black - $150
20% Tints all around - $125ish
Interior
OEM leather WRX seats (very rare)
''Gauge cluster and hvac color changed to red - $25''
''custom black suede door inserts - $10''
''Glowshift black face 7 color boost gauge with A-pillar mount - $40''
White LED dome/map lights - $45
HVAC controls and vents sprayed with plasti dip
Electronics
Panasonic CQ-8401 HU with aux Ipod connection cable - ???
Alpine type R components up front, coaxials in the rear - $150ish
''Viper 350 Plus alarm – 220 installed''
''Paranoid Fabrications red grounding kit - $35''
Wheels, Suspension and Brakes
Tien S-tech fronts / Eibach rears on stock struts - ???
''Stoptech cross drilled rotors ( Under 7k miles ) - $300''
Hawk HPS pads - $125
Goodridge stainless steal brake lines - $99
The Bad
The car was hit by someone pulling out of their driveway back in 2003. Only the rear driver's side door was damaged. It was repaired a long time ago.
The CF hood is in bad shape. The clear coat was peeling so I sanded and prepped it to be painted the same color as the car. The body shops quoted me ~$450 to have it matched. Since I can get a new hood for that price, I left it the way it is.
Car was recently swiped on the drivers side while being parked in the street on a Friday night. Ive cleaned up the paint transfer from the other vehicle already but the drivers side fender is still dented. It should cost about 100 for a paintless dent shop to pop out.
Rear bumper needs to be painted as it's scratched from daily street parking. No cracks or dents. Im not getting it fixed before selling because it will just get damaged again since I don't own a driveway.
Front bumper is also scrapped up a bit for the same reasons, but not nearly as bad as the rear.
There are 2 small cracks in the windshield, about ½ cm wide. I never repaired it because they've been there since I purchased the car 5 years ago and they haven't gotten any bigger.
Accessory belt need to be changed. It whines at startup and randomly from time to time but goes away after a few seconds. Never bothered me enough to get it fixed.
New Pics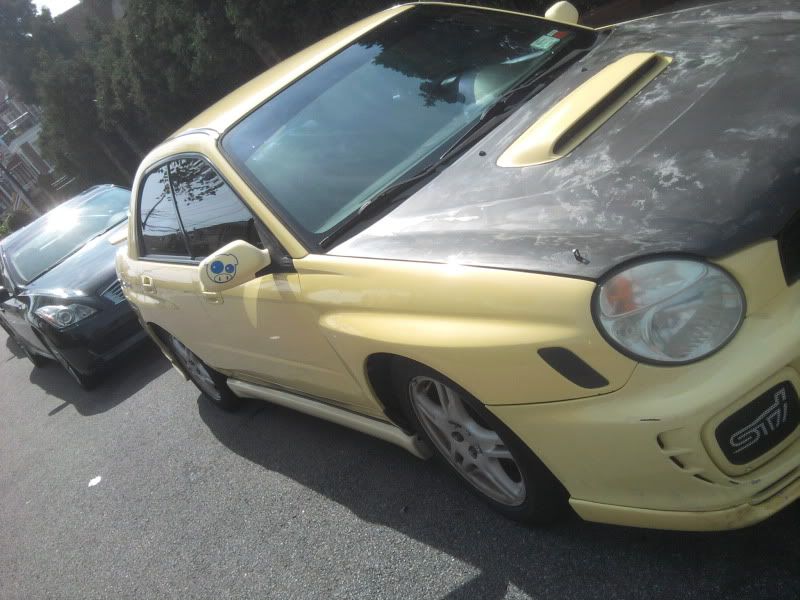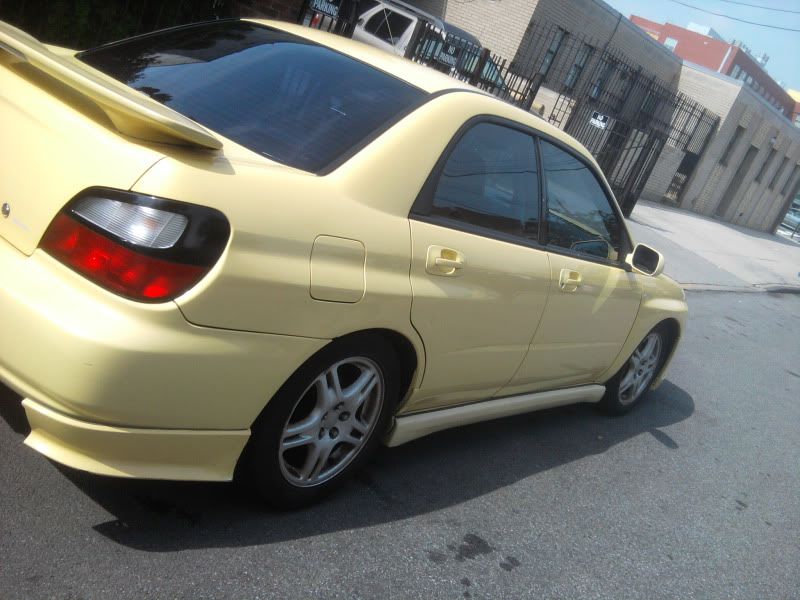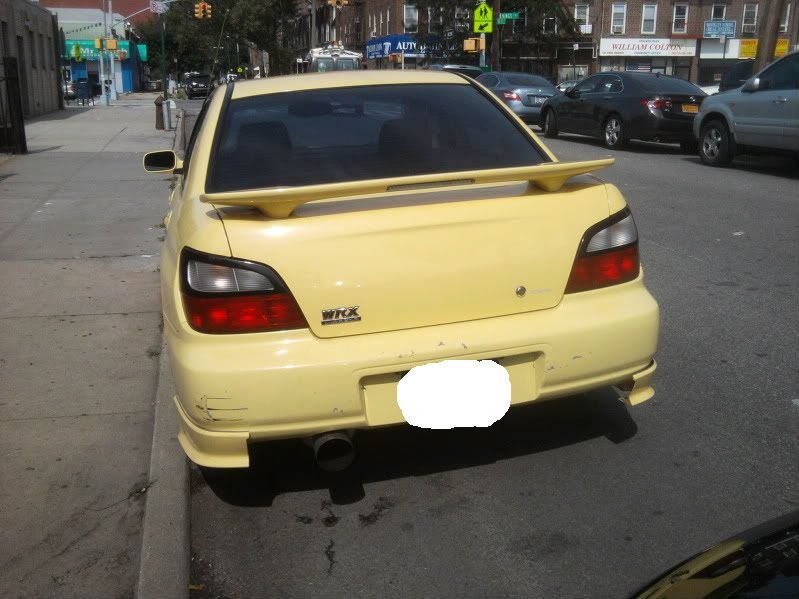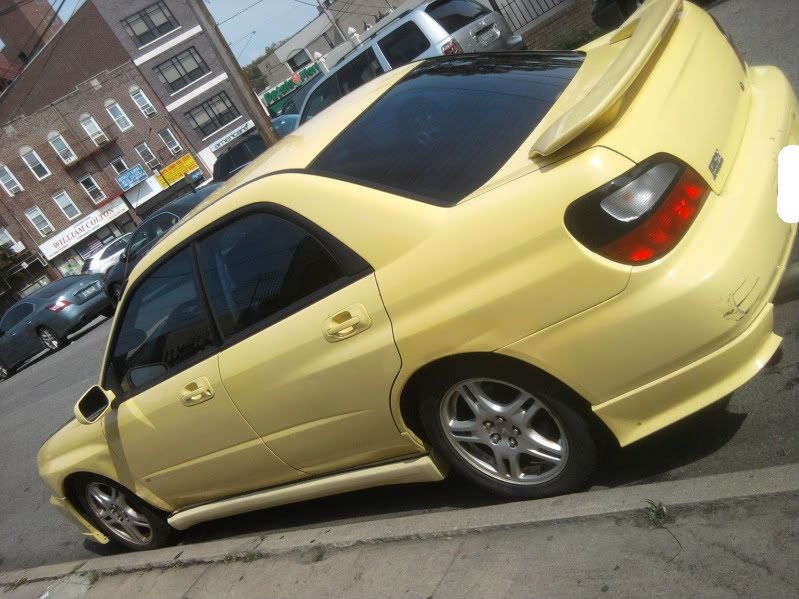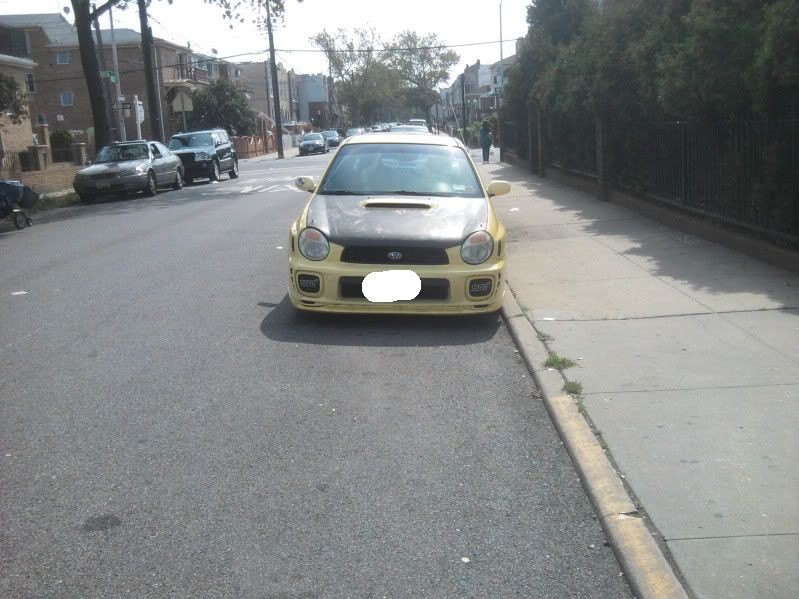 Older pics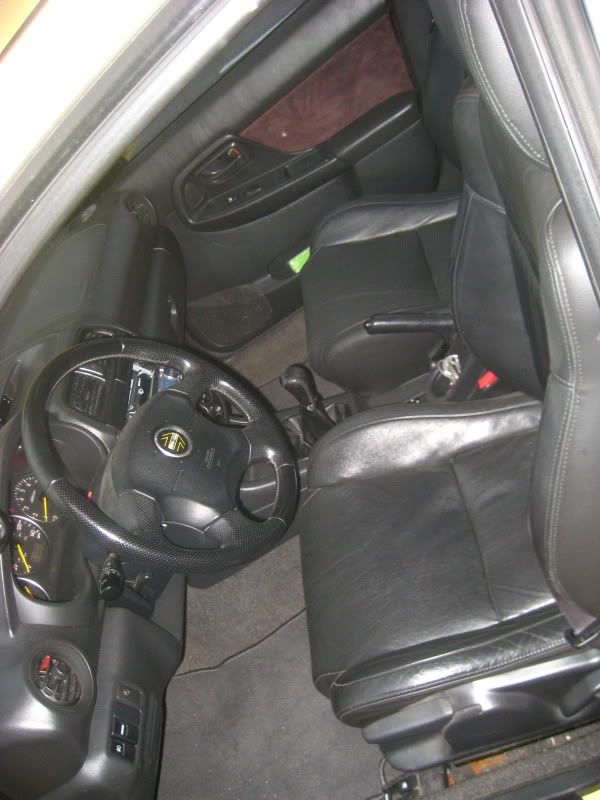 The car is located in Brooklyn, NY. If interested, Please email me @
[email protected]
. I wont be checking my PMs, as I spend all my time at NASIOC.