​
SuperPro polyurethane suspension bushes are not copies of the OE rubber components. They are specially developed from the ground-up to take advantage of this material's unique properties. Polyurethane bushes by SuperPro are unique as they are the only polyurethane products fully backed Design-Engineered–Manufac by a professional research and development program with many years of hands-on experience in the automotive suspension industry.
Bushings in a suspension system are the link between the chassis, the wheel and tire. A critical link that SuperPro understands and a SuperPro bushing is designed with this understanding in mind to optimize this interface. SuperPro aims to give a driver an improved handling experience. The outcome is greater tire grip in all situations without excess noise, vibration and harshness.
The polyurethane compositions in our range are proprietary to SuperPro and specifically blended to deliver the ideal performance attributes without compromising comfort, noise isolation or functionality. The properties of extreme resistance to abrasion, low compression set, high tear strength and a resistance to oils and solvents make SuperPro's polyurethane ideal for automotive applications.
These properties lead to a resilient product that is highly versatile in its applications with a superior service life
backed by a lifetime warranty.
Metal products (Control Arm's, Roll Center Kits, Ball Joints, Sway Links) are covered by a 3 year warranty.
Warranties of all SuperPro products place no limitations on the scope of use, products can be used on road or off, at the race track, in in competitive motorsport. This means that if a SuperPro Product fails, it will be replaced free of charge without exception under the warranty period for the original purchaser of the SuperPro product
One of our favorite parts from SuperPro has to be the new Alloy arm upgrade for the 2011-2014 Subaru WRX and 2008-2014 Subaru STI Models.
These arms are a complete package and include SuperPro DuroBall Bushings in the Rear and SuperPro Front Bushings and will elevate the handling of your WRX to better than that of the STI.
They provide STI owners a comprehensive front end upgrade without the time or cost of installing bushings in their existing arms.
The arms are built with SuperPro increased caster ability and featuring the new "Grip Dynamics" system which combined improves grip for better handling and performance outcomes.
-Caster Increase dialed into rear bushing.
-SuperPro bushings for increased tire contact patch control for enhanced handling.
-Suitable for road and track.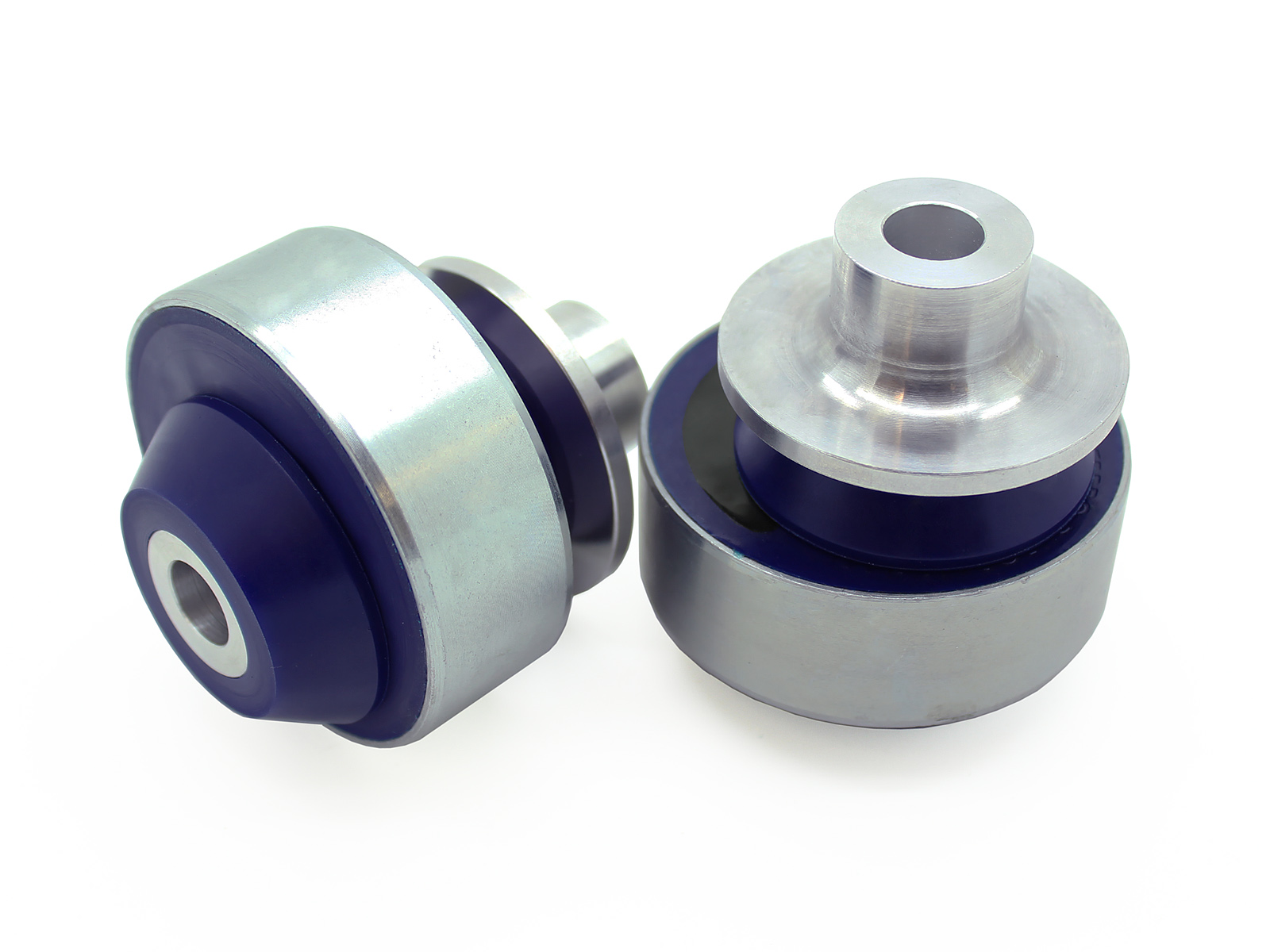 SuperPro
​
​