Discussion Starter
·
#1
·
I am a TDI buyback refugee that has always wanted to own a WRX, in some form. I am a big fan of the hatch, but the FA engine platform sparked my interest as it does not seem to be nearly as piston-hungry as it's predecessor. My "fun car" is this 1972 Plymouth 'Cuda and also the main reason why I did not pursue an STi.
I have had this car for about 11 years now and took it off of the road in August 2014 to start restoring it. In that time I started and finished my MBA and became a father...i've been busy. Progress is a bit behind from what I expected, but I have gone pretty deep into getting this car "right". Anyway, I figured some here may be entertained by a different type of project. I am a 29-year old family man that is working out of a 2 car garage to get this build done, I have done everything on this car
except
shooting paint...not bad.
Follow along here: https://www.facebook.com/GoodysGotaHemi/
- Rebuilt 5.7L Hemi, comp cam, TTI headers, standalone ECU [Megasquirt MS3 Gold]
- T56 magnum 6speed manual transmission with the conversion parts from SST
- 8-3/4" rear, 3.91s Dr. Diff shafts, Wilwood 12.2" 4-piston discs
- Hotchkis front end, RSB
- Borgeson steering box
- Wilwood 12.9" 6-piston front discs
- Vintage Air Conversion
- Painless Harness
- Tanks Inc EFI tank
- American Racing 17s and 18s
Obligatory "BEFORE" photo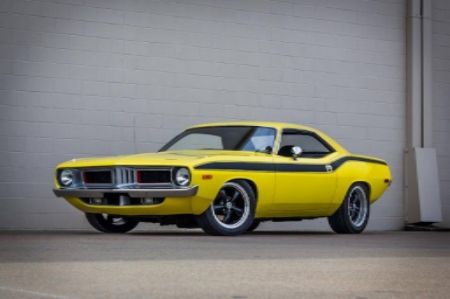 DISASSEMBLY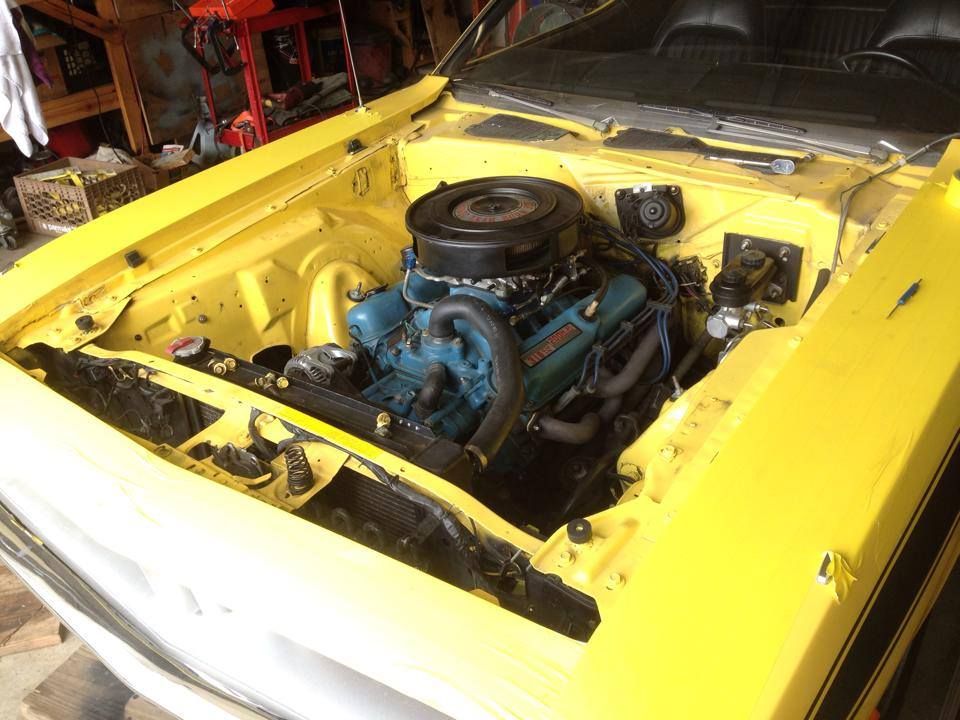 The car had typical rust issues in the "Tee" section, trunk floor, etc. All of which has either been treated and topcoated, or replaced entirely.
To help stiffen things up, the car was given a US Car Tool chassis kit
- - - Updated - - -
I smoothed out the engine bay and epoxy primed it, soon after the Hemi was dropped in for mock-up.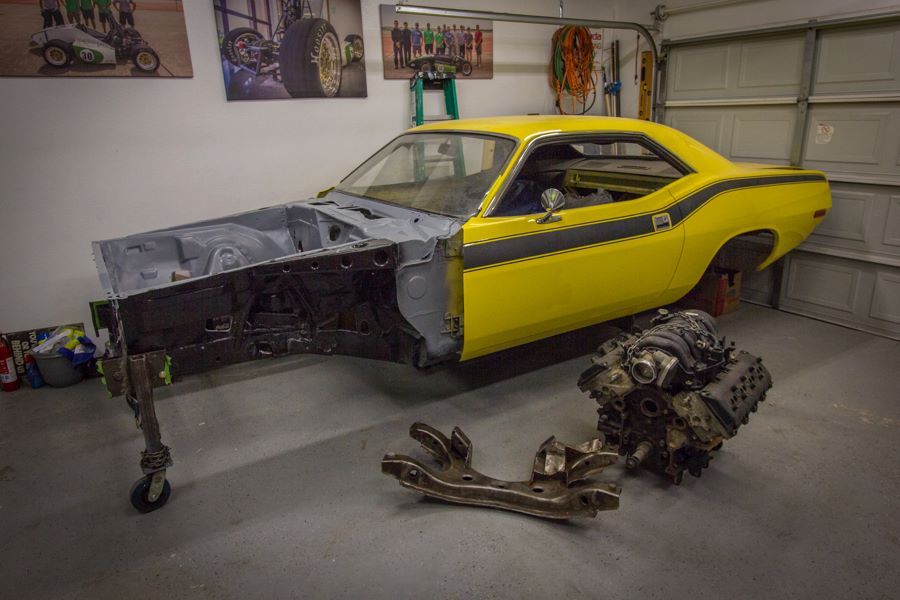 Soon after, the sawzall met the car to make room for the T56 Magnum. Keeping torsion bars requires pretty significant reinforcement to that area to ensure structural integrity.
I did some high level blocking on the car to see what I had to work with. The car had been painted yellow many, many times!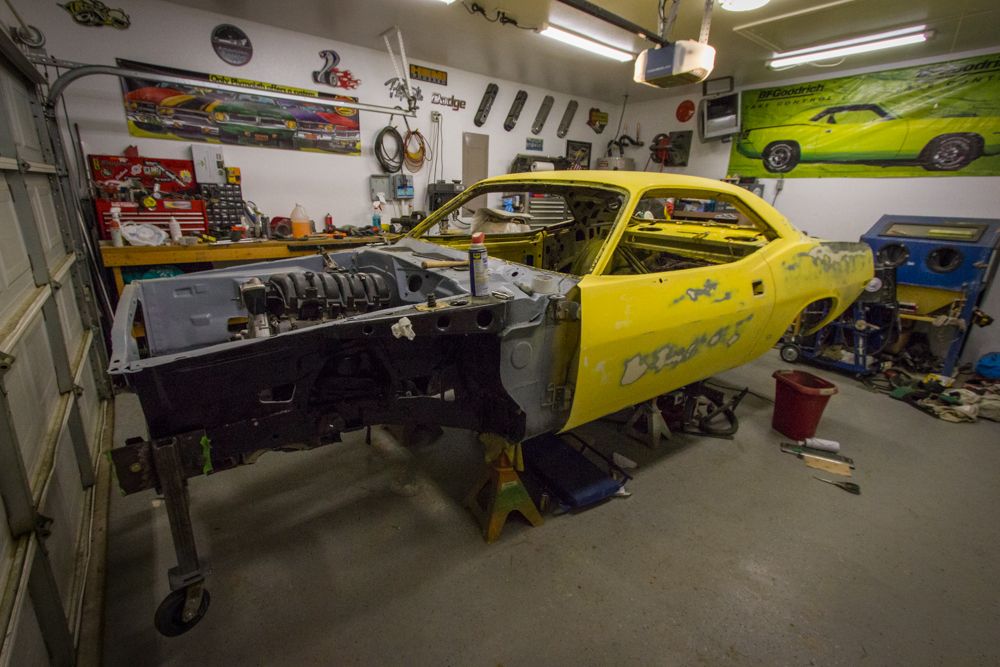 The trunk was in need of serious work. I replace the floor, trunk extensions, tank supports and the rear rails completely.
The interior was treated to epoxy primer, single stage Lemon Twist, topcoated with tinted RaptorLiner [bedliner] for noise reduction, heat reduction and some durability in the trunk.