Discussion Starter
·
#1
·
I want to get a set of summer wheels (decided to use stock wheel for winter?) but I dont really know what I am doing. I dont really have specific preferences. I dont have specific wheels in mind, I dont necessarily care about it looking "flush" or even overall appearance. I know I dont want to even consider spacers based on feedback here.
I was thinking of getting these wheels? I also notice I can get these for under 700 yet I also see people paying over 2k for wheels..... I imagine there is a reason? Not really looking to cheap out but not looking to pay for a name either. Also the offset if 45 and the stock wheel is 55? Is this going to be an issue?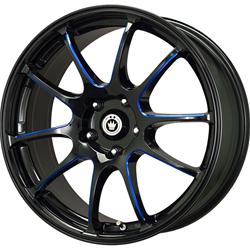 Konig Illusion Blue
Konig Part# - IL8851445F
Size - 18x8
PCD - 5x114.3
Offset (mm) - 45
Center Bore - 73.1
Weight - 21.5
I want to get something quality. I want them to look good on the car and only enhance performance (if anything). Since I am not chasing a specific "look", I was hoping some people here could help me pick something that would be smart for the car. Its my daily driver.
Thoughts? Any guidance? Obviously I have plenty of time since I am just putting my winter tires on now. I appreciate any help or suggestions. I also appreciate telling me when I am picking something stupid.