I have always wanted an Sti, so my truck needs to go...

2010 chevrolet silverado crewcab Z71 4x4.
-1 owner
-6" BDS lift, 35" toyo mud grapplers (with about 80% tread left), 18" black moto metal wheels
-30k miles
-black exterior with black cloth interior
-bed has been sprayed with line-x as well as over the bed rails
-minor scratches from being daily driven
-dual exhaust (exits behind each rear wheel)
-all emblems on back have been sprayed black; front has black chevy "bow tie" emblem..side "silverado" emblems have been removed
-kenwood dvd/cd/mp3/navi with ipod hook up and back up camera
-yakima rack can possibly be included (paddleboard not included)

the kicker: need cash on your end which is why I am looking for an '05+ sti; preferebly an '07.....the lower the miles the better

all work has been done professionally and truck is still under factory warranty as well as the lift.

looking for around the $30k mark for the truck.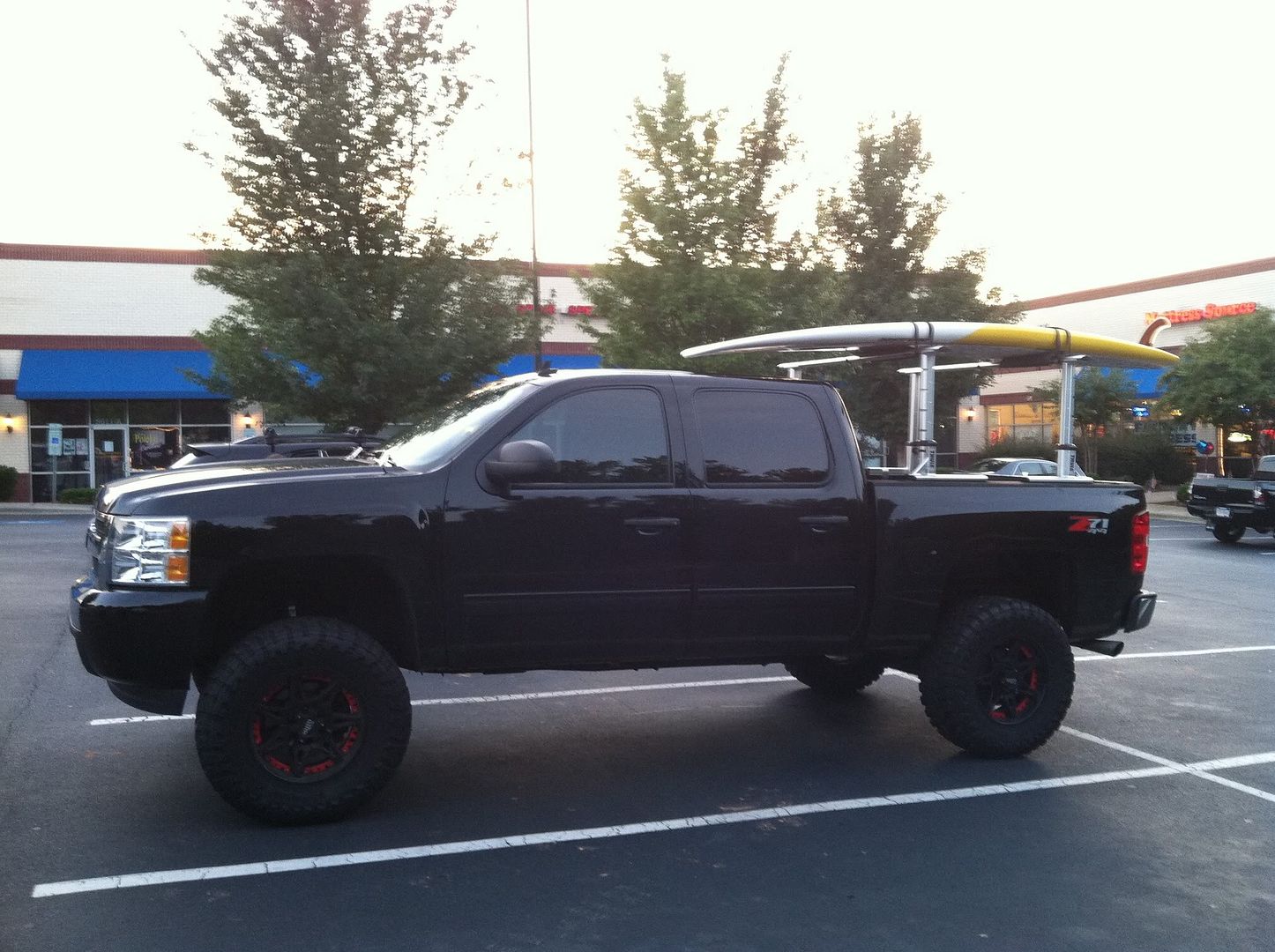 Also have a '07 yamaha r6 I am debating on selling/trading as well to help fund the sti
-clean/clear NC title
-silver
-14k miles
-full yoshimura r55 exhaust
-power commander
-ohlins steering damper
-renthal rear sprocket (+2)
-DID chain
-brand new dunlop q2's front and rear (less than 100 miles, but that may change...pictures were taken with michelin pilot powers)
-seat cowl
-CRG adjustable levers
-everything powdercoated black minus factory silver parts
-HID's (DOES NOT HAVE low beams; lights are wired to cut off instead...also engine cut off is wired for hazard lights)
-double bubble screen
-mirror deletes
-fender delete
-integrated tail light
-flushmount turn signals
-will come with black passenger pegs and seat

bike has NEVER been laid down, dropped (anywhere; even in a garage), wrecked or tracked.
Shoei helmet NOT INCLUDED

want around $5500 for the bike (not hurting to sell, just seeing what's available and any interest)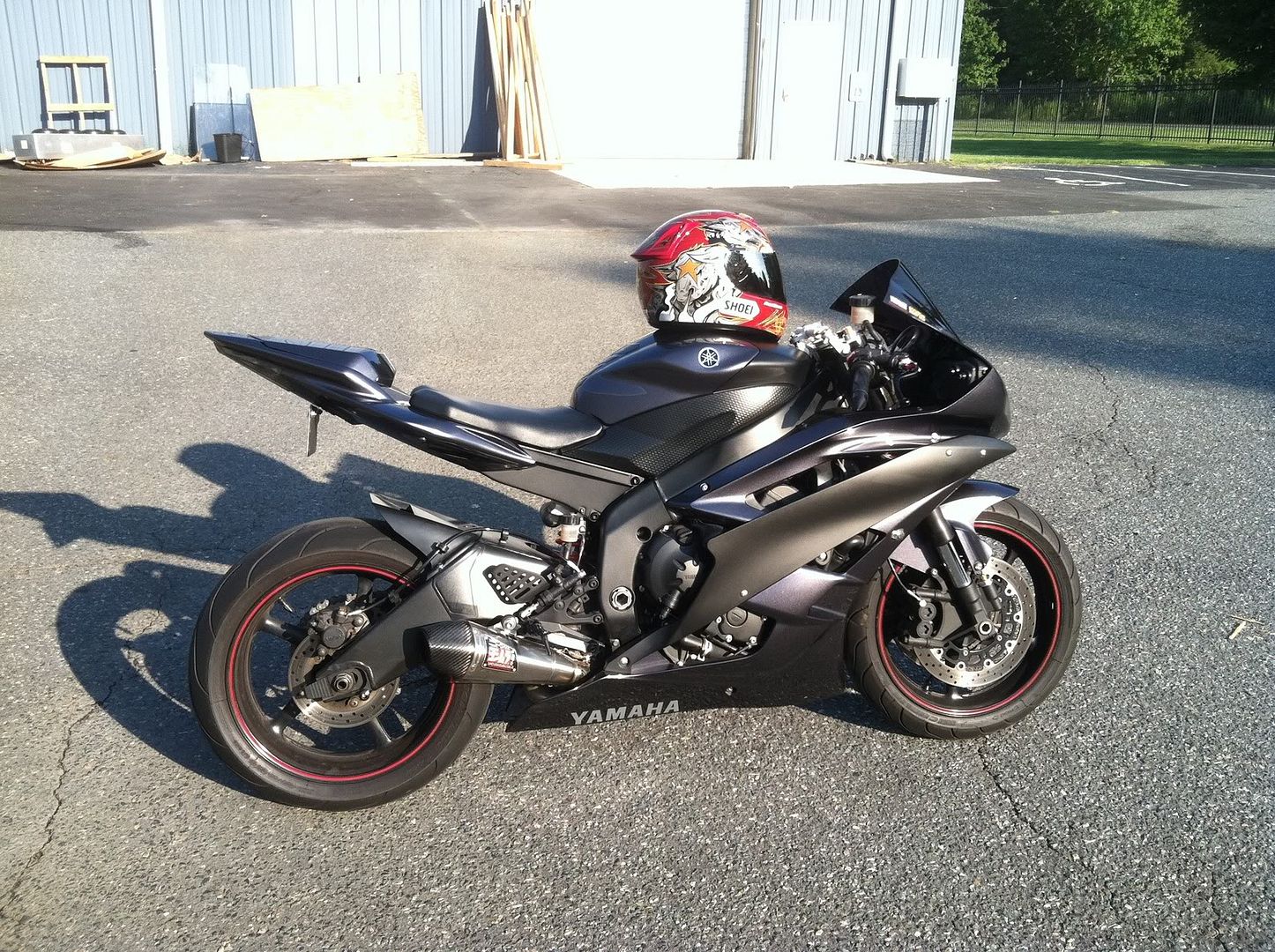 ...and last but not least....I have a '05 ducati 999 cafe fighter. Custom built 1/1
this bike is completely unique and i totally understand if some may hate it or love it (honestly, not 100% sure I want to part ways with it but if the offer is right, we shall see)

Clean/clear NC title (as a '05 ducati 999); never been laid down, dropped or wrecked.
specs:
-motor is from a 2001 ducati monster 900Sie with only 10200 miles; new cam belts and k&n pod filters (this means no radiator to give the minimalist look)
-frame is a ducati 999 ('05)
-tank is a modified 999 tank
-subframe and seat from RAD ducati
-single-sided swingarm from a ducati s4R
-carbon fiber front fender
-marchesini wheels from a ducati 996S
-front end from a ducati 999
-headlight from a harley davidson vrod
-rear shock from a ducati 996
-koso digital gauges
-tyga pipe with custom exhaust piping (heat coated black)
-steering damper from a 999
-brembo brakes front and rear
-custom clip-ons
-custom rear sets
-custom adjustable levers
-custom bar end blinkers
-everything powdercoated or painted black (minus forks)

and on and on....
since the frame/tank and motor are different models, there are separate keys for both.

price for ducati is $10k obo....have much more invested.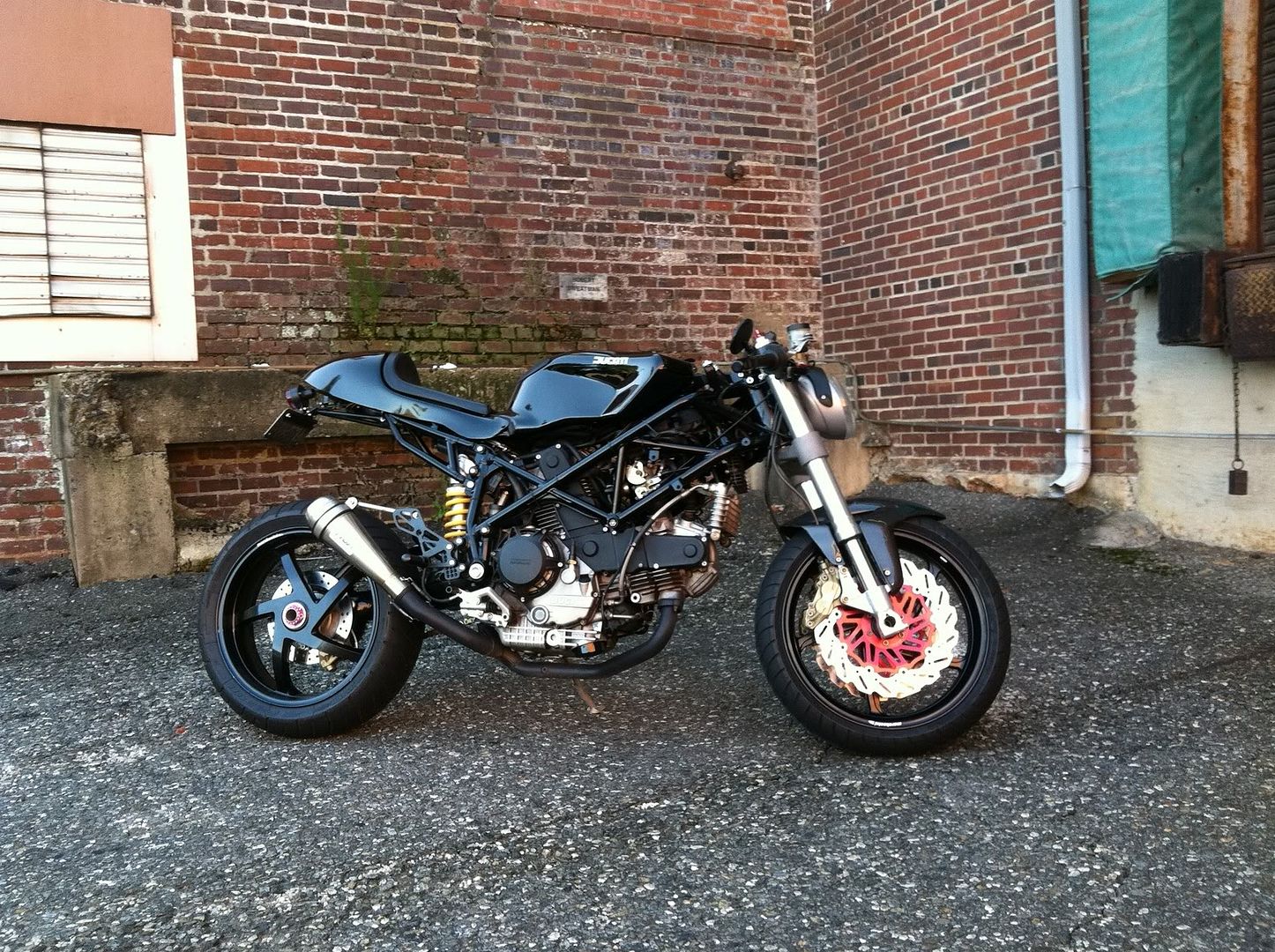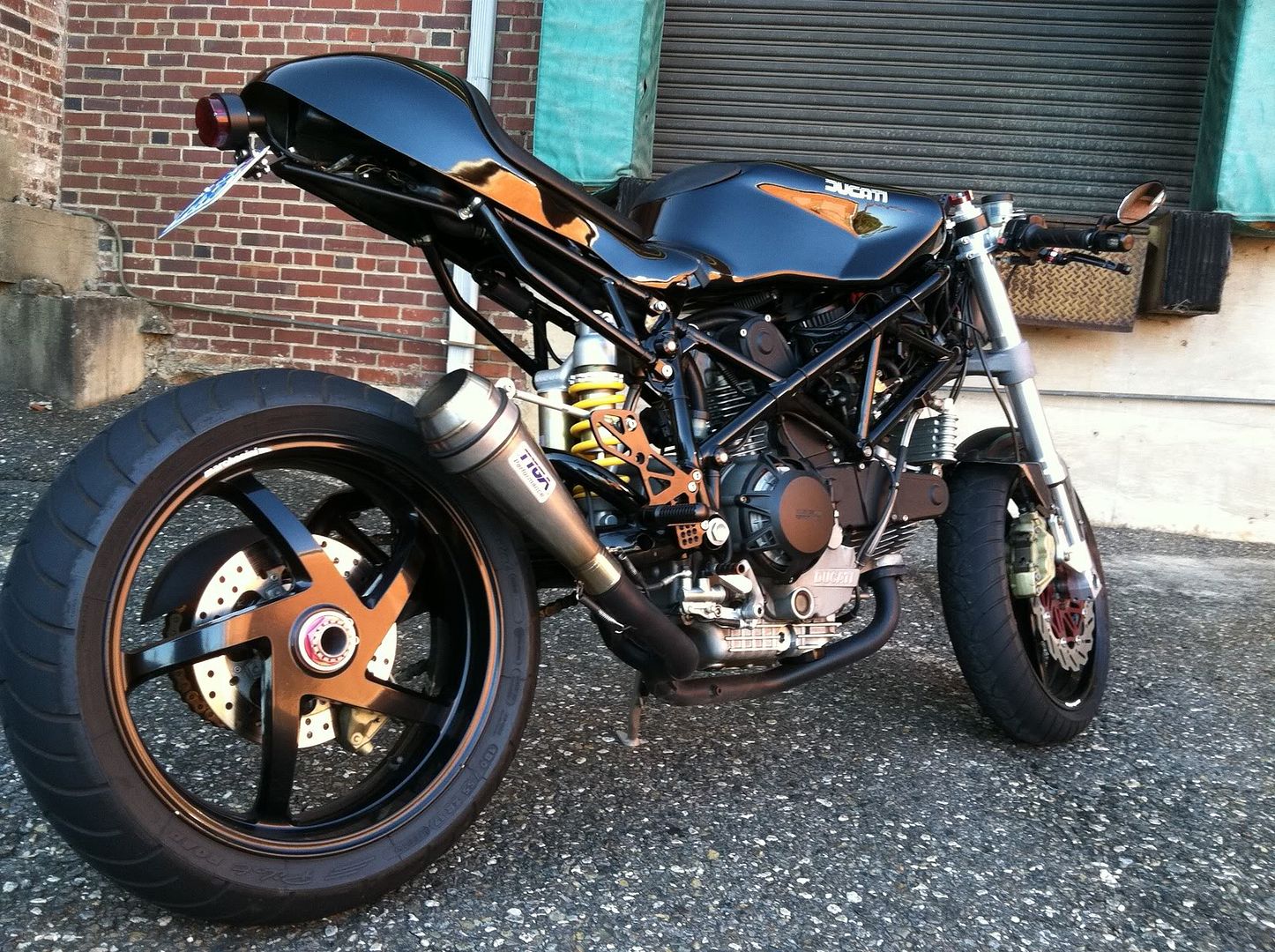 Sorry about the crappy pictures, they were taken with my iphone. can take more depending on interest.


Please, serious inquires only. Pictures upon request. All vehicles located in Charlotte, NC.


REALLY ONLY LOOKING FOR AN STI ('05+ wagon or sedan) BUT OPEN TO TUNED WRX's, EVO 8+, LEXUS IS250/350 and SKYLINE GTR R32/33, prefer AWD cars only