Discussion Starter
•
#1
•
Well, FINALLY I got my car days ago. It came from NY, i'm in Md so it was an 8 hour trip. As with any new car I buy I instruct them to not touch the car with any wash or wax. They had to take off the white PDI stickers for inspection, so I had them blue tape all areas of the car were protected on the way home.
Once I got the car here it wasn't to dirty and had the common factory flaws you see in just about any car out there. My car was built to order and delivered so had 4 miles on it when it got to me. I waited a day or so and them began taking all the tape off of the car. It took about an hour just to get all of it off.
I pulled the car outside and rinsed the car down with just water first and then got out the foam gun and actually foamed the car once and let it soak and then foamed it again, I also used hot water to help with the tape residue.
I am one of those types that believes that a new car should have at the very least a fine polishing done before adding any sort of LSP to it.
So I got the car washed and used my blower to dry it all off. I looked it over and here were some of the flaws I found. Just a few pics of these, but the whole car here and there had some issues.
Before
After: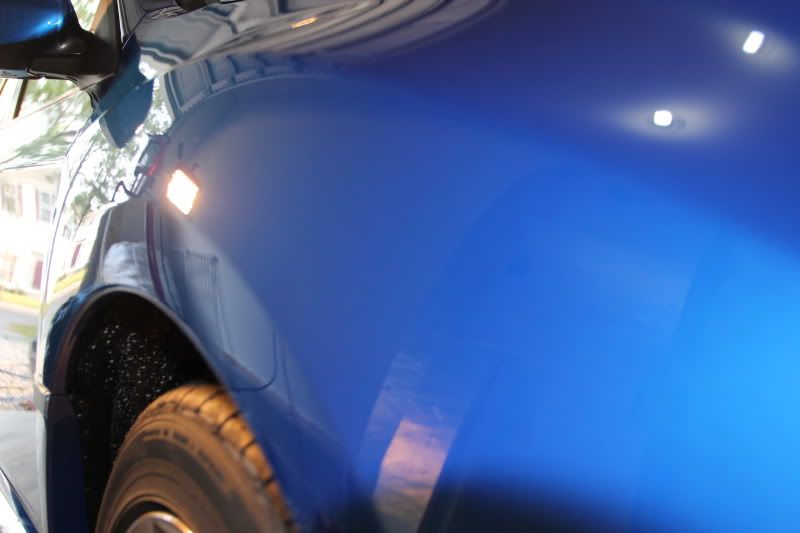 Before:
After: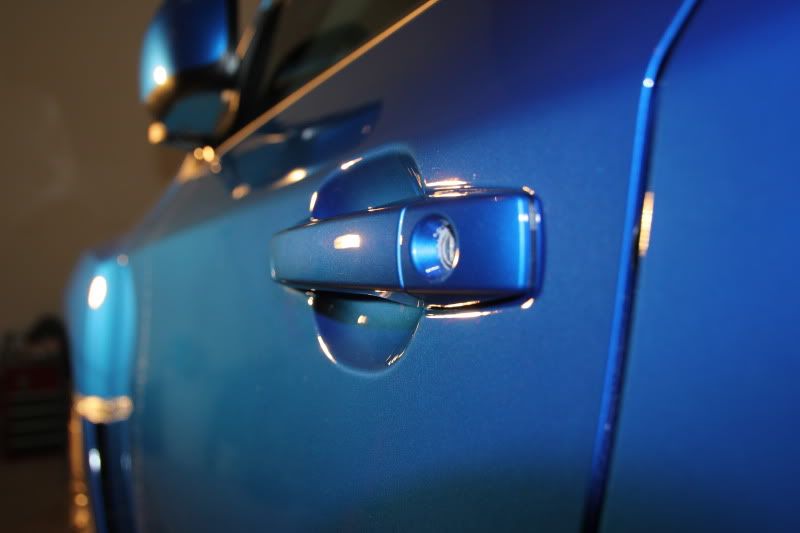 So basically the whole car consisted of these smaller issues, but coming right from the factory, having the plastic ripped off, tape put back on etc etc gave it these issues. Not to mention careless workers reaching over it or putting things on the top of it, etc etc. A car company doesn't care much about marring or any of that, they want the car YOU pay good money for to be sold... do a poor job washing and waxing it and moving it off their lot. Once you're gone... you are no longer important to them lol. The way it is my friends.
I always use Menzerna polishes... they have a lot of oils in them so they last longer before breaking down... of course the downside to that is that they have a lot of oils lol, which simply means it can hide things that are still there if not taken off which you will see that I do with my IPA wipedown... I just really like Menzerna, but there's many really nice polishes out there. I also used a Meguiars yellow "soft buff" 6" pad with my Flex DA polisher. Here are just some random shots of after the car had been polished out.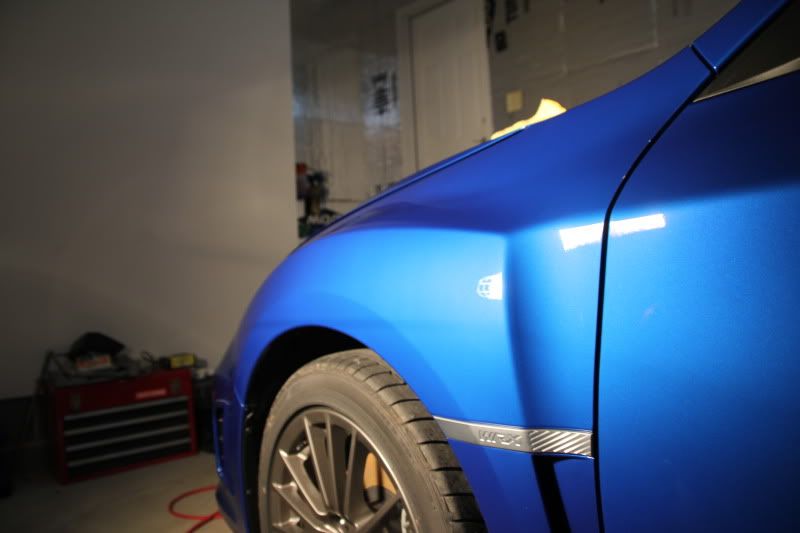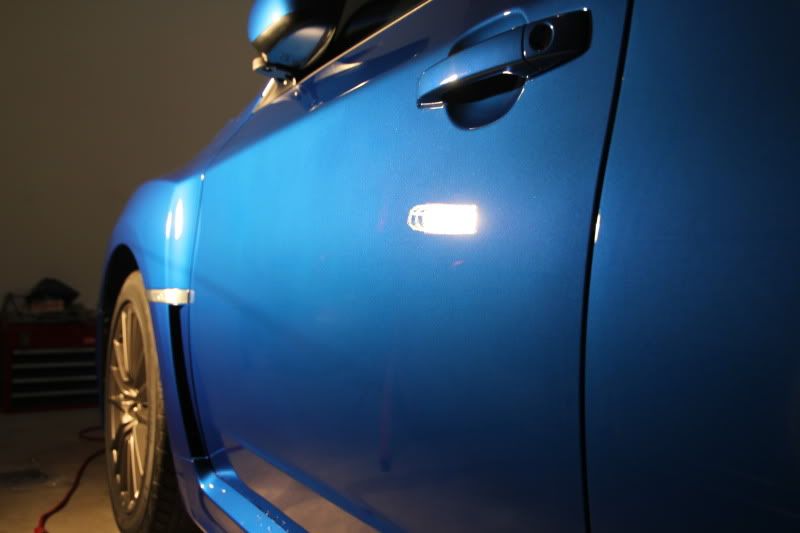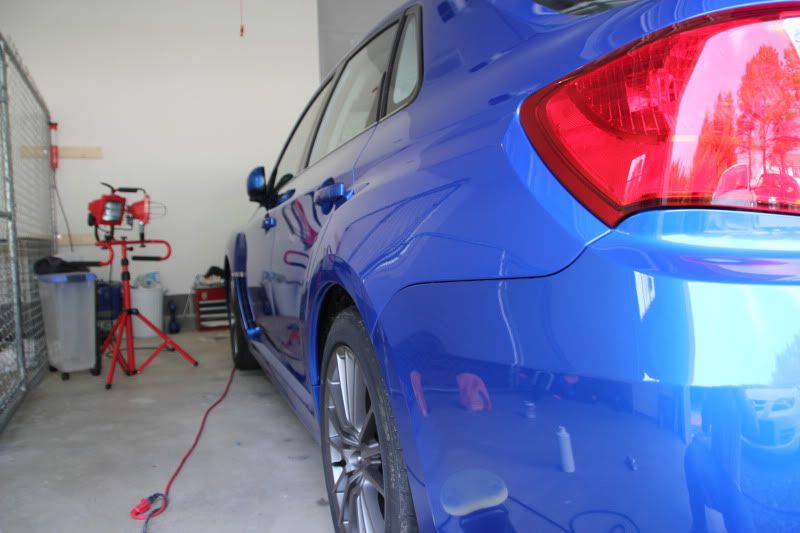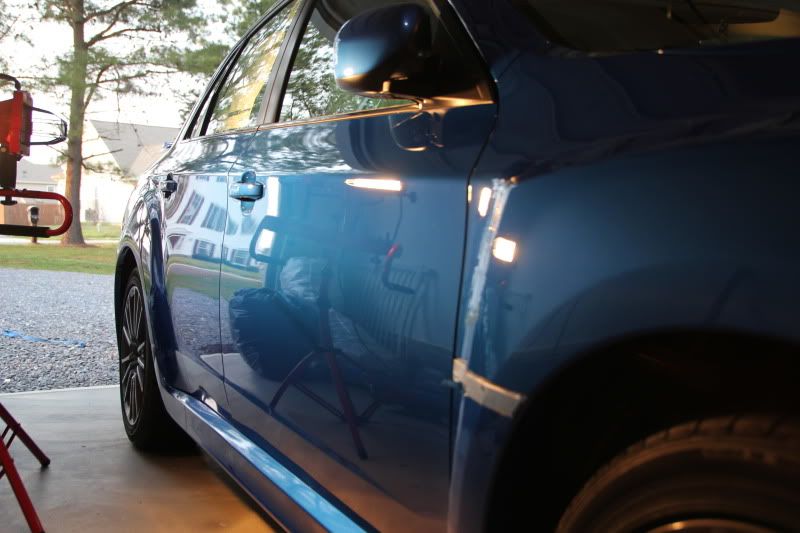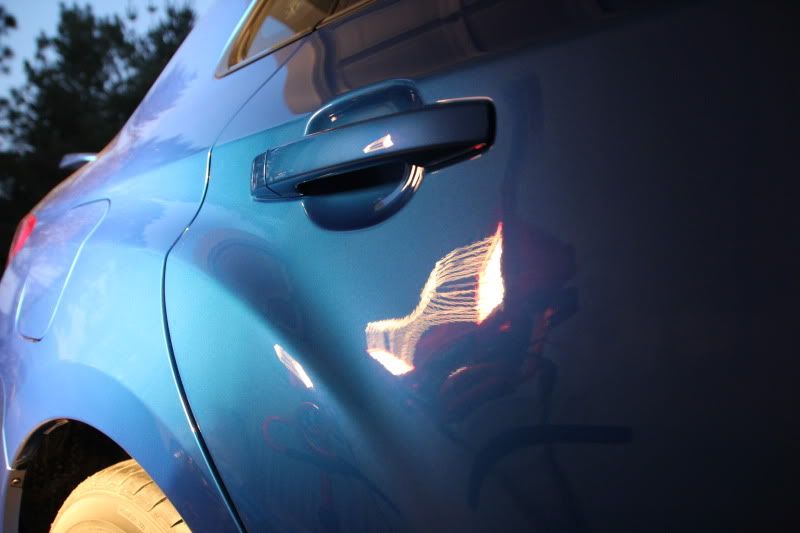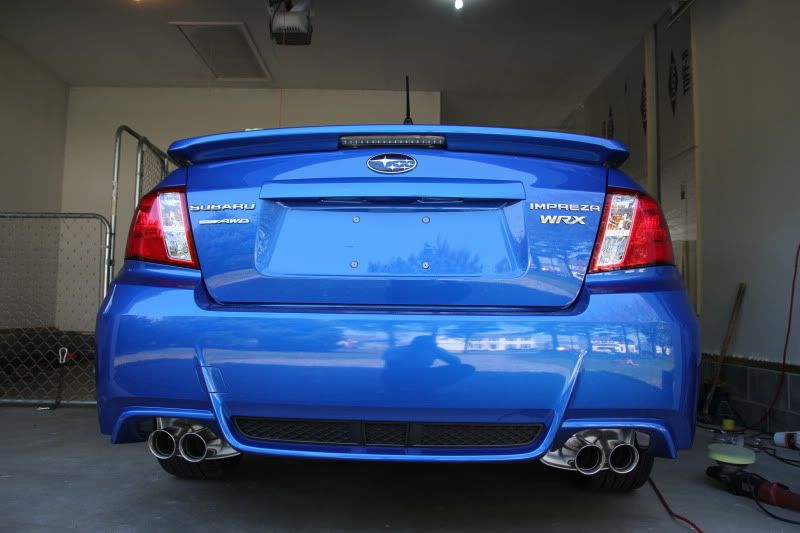 After all of the polishing was finished I took my IPA wipedown bottle (50/50 with 2 drops of dish soap mixed in) and I sprayed down ALL areas of the car.. where the gas cap is, in all the little nooks and crevices to get the polishing dust out. Here are just a few picks of the the emblems where the dust accumulated as well as the wing and the side of the car. Spray it all down let the area soak... wipe from the top to the bottom. Get a dry, fresh towel and make sure it's all dry and no streaks are there.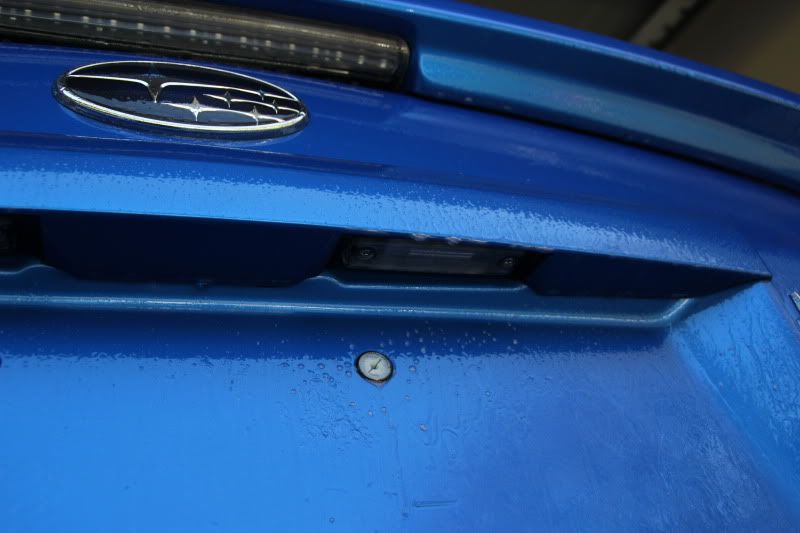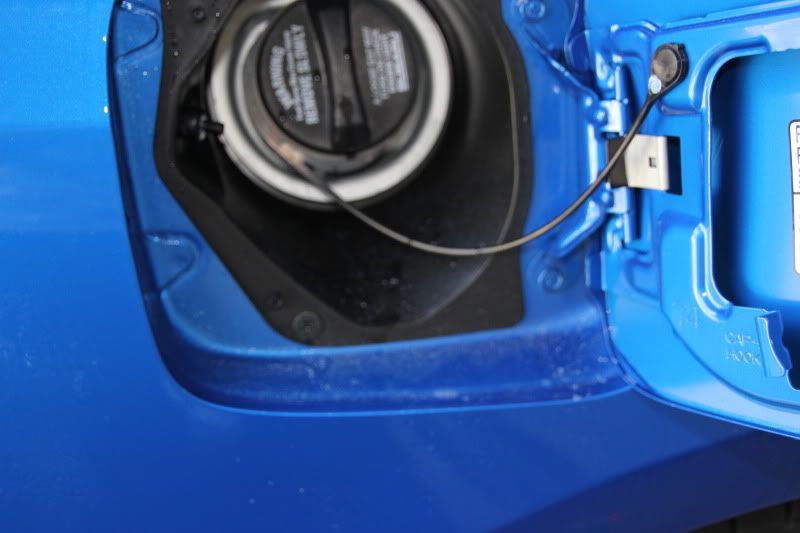 I think you get the idea... spray it EVERYWHERE!
A little shot of where the fender had been opti-coated and the door has not. The opti-coat many say doesn't have a real "wow" factor to it. I can't completely agree. I like it and feel it gives the paint a very glassy appearance, especially a few days after it has been applied and has cured longer.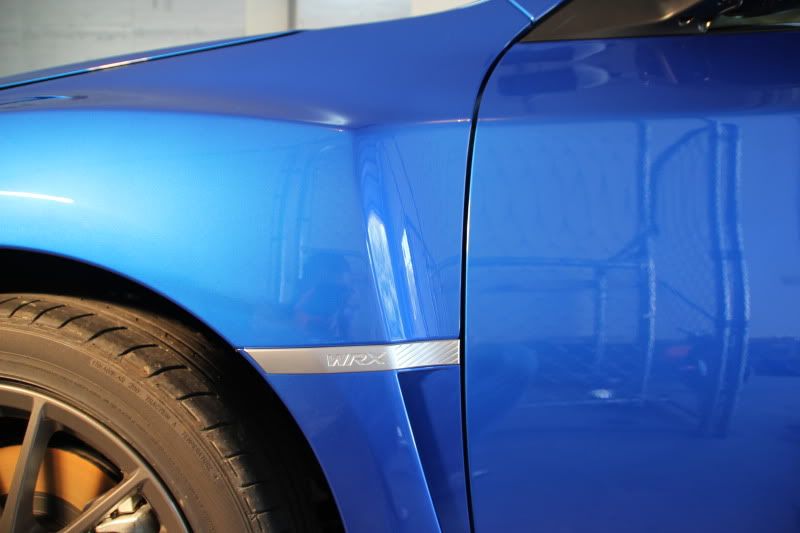 The finished pics: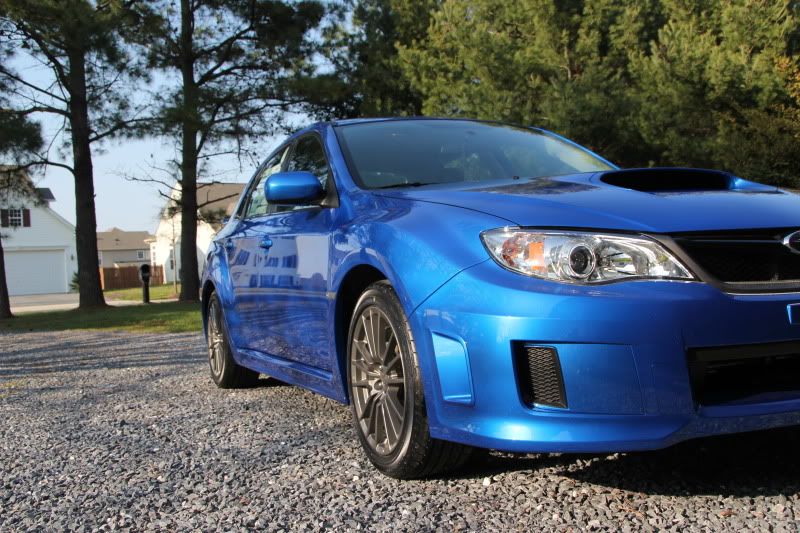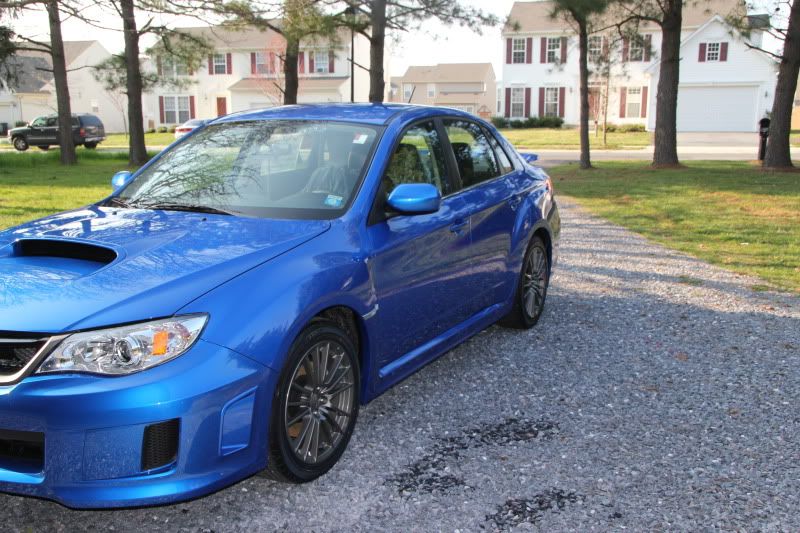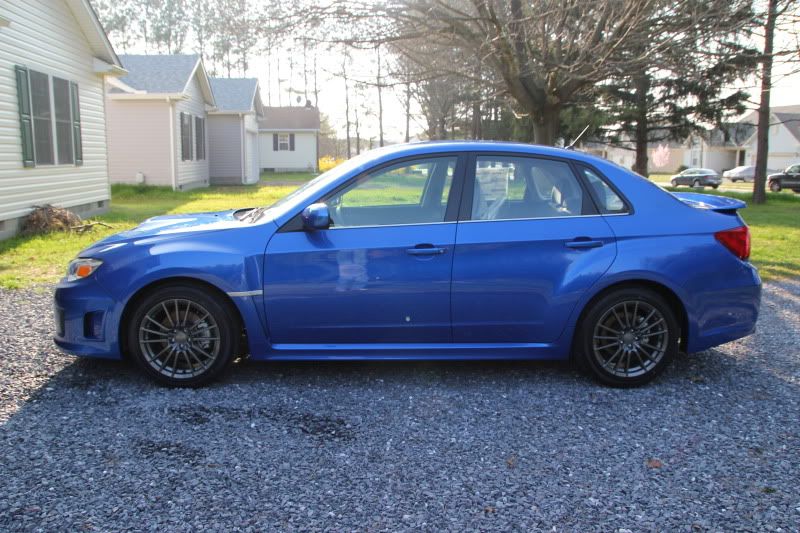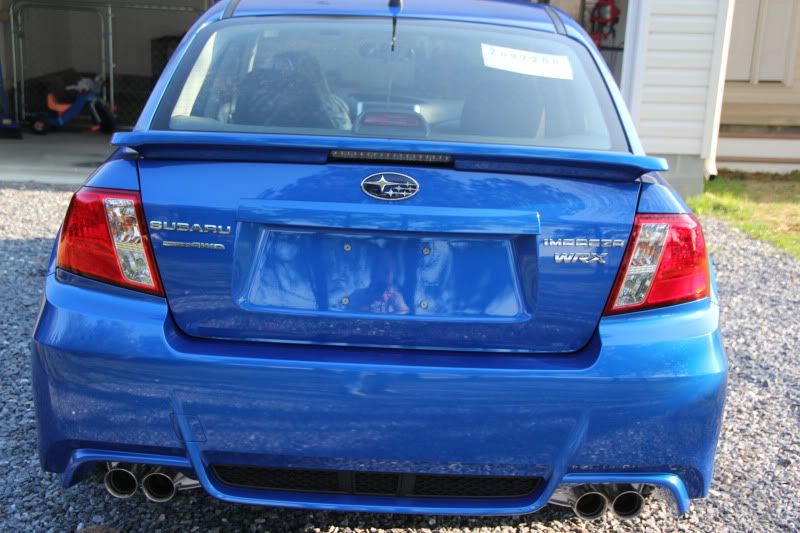 A few things to note. Make sure when polishing around wheel well areas, your pad doesn't pick up loose dirt that will scratch your work.
Menzerna final polish or ANY fine polish tends to get hotter quicker, so be careful, especially around corners where the paint will always be thinner as well as plastic areas. Also, final polish will give you a luster that even if your chord from your buffer hits it, it will make a mark that you will have to buff out. Be cautious around all areas that have been done and are ready for your wax, sealant or in this case opti-coat.