Hey guys, finally picked up a WRX... in a form most of you wouldn't expect.
But I'm glad to be part of clubwrx now.
---2004 Subaru Impreza WRX Sports Wagon---
Here the beauty lies: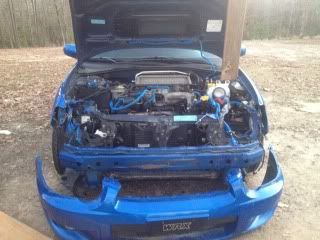 So, heres the story.
It runs through the family to buy wrecked cars and fix them and then possibly sell them.
So, I ended up buying this beast for $1,900 pulled out of the auction.
Clear Title - 106k Miles
A great buy IMHO.
I'm in the process of buying parts for it at the moment.
I just want to ask a few questions and discuss some things and possibly get opinions.
pictures of more detailed damage:
--Busted Intake Manifold--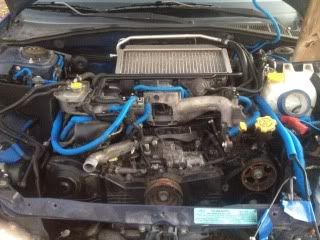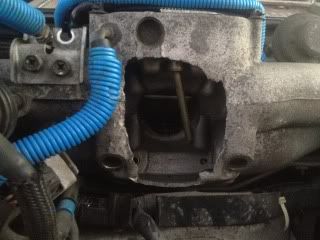 Stick to a used stock manifold?
--Broken mounting tabs for PS Pump, Alternator, and AC Compressor--
the alternator broke off when it was hit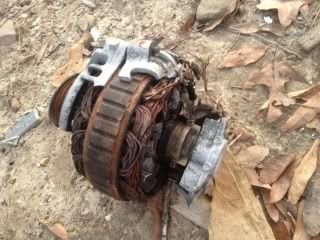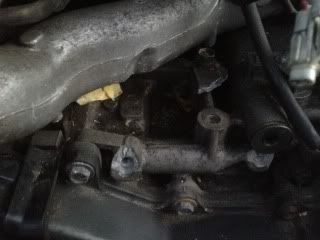 I was told it could be welded (I found some of the missing pieces of the cracked holes for the bolts) and some of them could be threaded a bit more and used like that.
??TILTED ENGINE??
The engine looks slightly tilted back. I don't know if they're designed like this, or maybe the motor mounts bent. Help please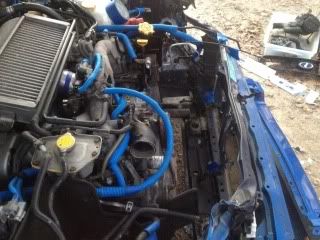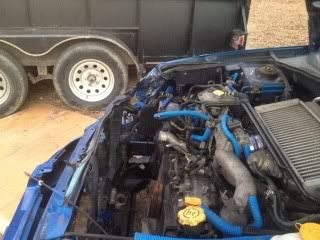 Aftermarket parts the previous owner must have installed, if you could help me by identifying and explaining each:
-Invidia exhaust? Looks like its a whole new pipe under the car, not just the muffler.
-GT Spec rear sway bar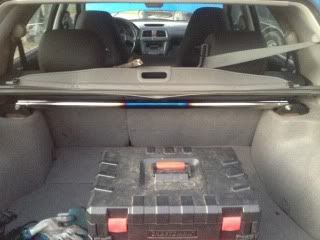 -Theres a short shifter on this with a momo knob. (don't know if thats stock)
-Boost Gauge, is it stock?
-Intercooler, it looks stock but the tube piping connection (sorry, dont know all my car vocab yet) doesn't look stock.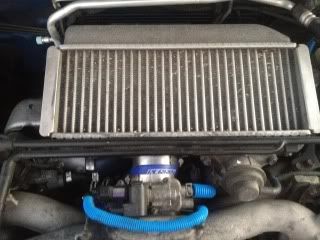 Any advice, help, or opinions would be greatly appreciated. Thanks!:thumbup: