Discussion Starter
•
#1
•
so, here at disney there used to be the richard petty driving experience where you can drive a nascar car around a track. fun, but i could care less about nascar
this month they opened up new options which appealed to me much more! - the exotic driving experience.
from $199-$399 you can pick from one of the following four exotics: ferrari 458 italia, lamborghini gallardo LP570-4 superleggera, lamborghini gallardo LP560-4, porsche 997 s, and audi R8. you can 6 laps around the track with a trained instructor in the passenger seat.
when you first arrive you sign in and get your pass/USB bracelet. [the USB bracelet tracks your data such as lap times, speed, etc].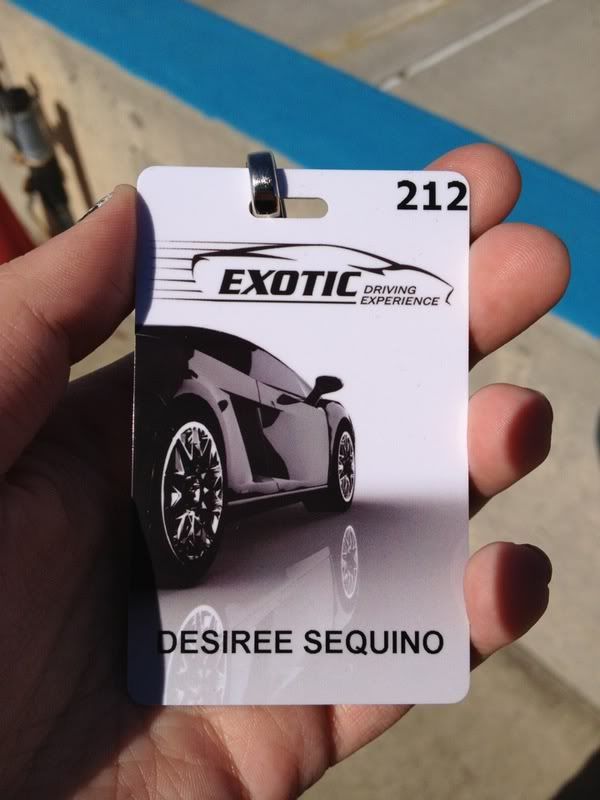 you also take a 30ish minute intro course. you basically watch a video about driving techniques and the instructor also talks to you about each model of car/how much they're worth/ etc.
after this you go outside to get your picture taken: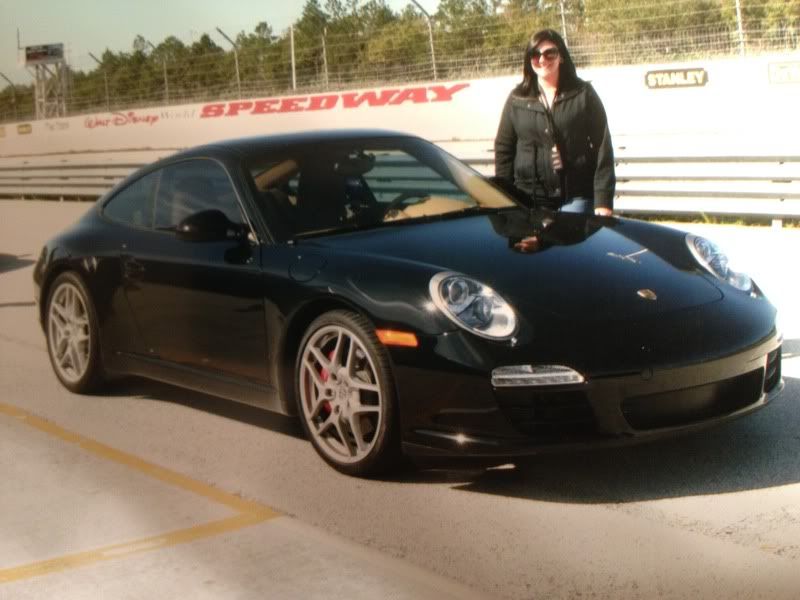 better pic of my charriot: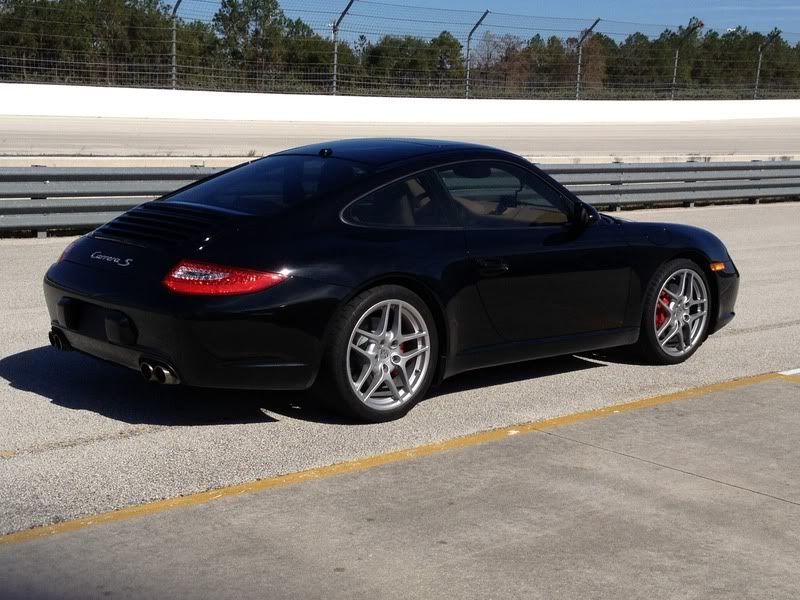 once you're done with this you wait for your turn to come and get fitted with a helmet. you're then whisked away to your exotic and meet your co-pilot.
here is the track. sorry it's hard to see. what is outlined in yellow is the route we took.
overall i had a lot of fun. i've done an autocross before and this was pretty similar.
there were a few things i didnt like.
1) all cars were automatic with paddle shifters. i would have much preferred driving an actual manual. to be honest i've only driven an automatic a handful of times in my life and i'm not too great with the paddleshifters. it wasnt a deal breaker but it was kind of a letdown.
2) the instructor was telling me at what RPM to shift at. i wanted to get the car up in the higher RPMs but i didnt have the chance to.
3) something like this would have probably been more fun in my own car. driving a 100,000$ car is kind of nerve wrecking especially if you are not familiar with the car and dont know the ins and outs of it.