Discussion Starter
•
#1
•
this is a great car, I've always wanted a mk2 vr6 and I'm ok with keeping it and driving it until I can save cash for a subie but im putting this up so its generally available.
+ This car has been gone through this summer, and I have addressed any issues that may come up so that I would have a reliable car through winter and more... I have pictures from doing the chains for proof and will have to go online and get the receipts from parts purchased if you want them, I did all the work at home.
its a Black 91 Jetta 8v from west Virginia with only one spot of rust on the rear panel in an awesome easy fixable spot
the swap is from a 94 OBD1 passat Vr6 swap with 5 lug swap and plus suspension (extra inch wide in front) ~120k miles on the swap from the info that I have.
-Recaro front and rear seats in 8/10 condition
-also correct mk3 gauge cluster with custom mounts that looks clean and pretty darn close to stock.
*The speedlines are borrowed so the car will be coming with passat wheels with new snow tires for the winter*
New:
Chains /tensioners
Clutch
Pressure plate
Throw out bearing
Rear main
Trans mount (corrado g60 mount, rubber instead of hydro)
Metal impeller water pump
Serp Tensioner
Tires
Heater core
head gasket head bolts
intake gasket
oil pan gasket
valve cover gasket
Clutch master
clutch slave
Rear discs and pads
ball joint
alignment
plugs
coolant temp sensor
Koni shocks/struts
Neuspeed springs (rides really smooth, great for daily)
spark plug wires
head liner re-done
recent oil/filter change
new air filter
* comes with everything to install AC, all you should need to do is bolt it in and do the wiring.
* also have a Thule roof rack with locks and a bike rail and fairing
*also comes with a black GLi trunk spoiler to be installed if you want
Pictures here:
vr6 jetta pictures by m1nus - Photobucket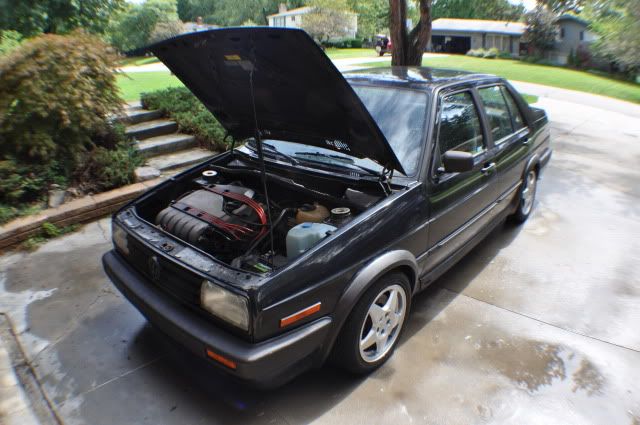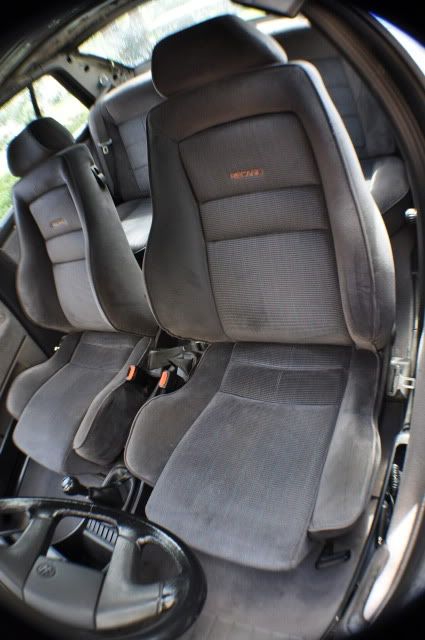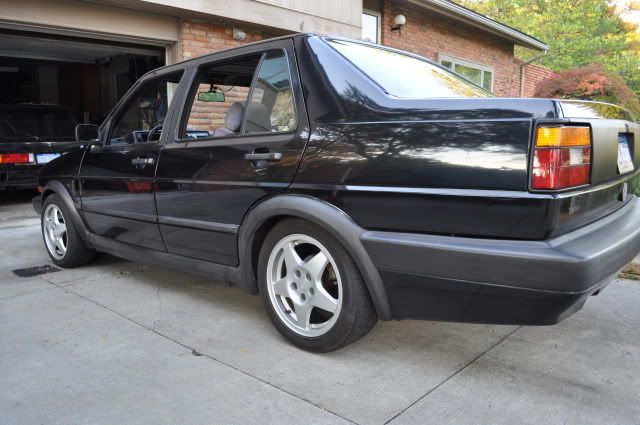 update 10/1/11
-New filter and extension for better location ( will be building a heat shield when i get the time)
-installed 42 draft designs secondary air injection delete plug
-uploaded new photo of bay an plug.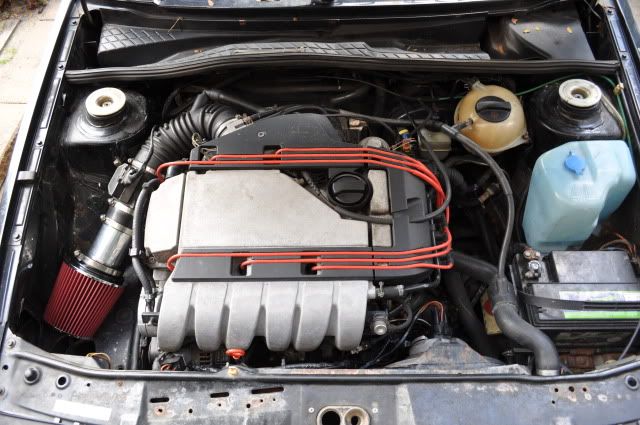 I can get more detailed pictures of desired areas with interest.
For trades, I'm really looking for something that is in similar reliable condition. I can add cash on top for the right car.
Located in Detroit Michigan
*updates and extra details
-gouge in front bumper from P.O where the euro plate would go. also mounting holes from previous plate. (pics in album)
- some marks and knicks in paint showing the white under coat. nothing through to bare metal. (pics in album)
- leaks a couple spots of oil. all gaskets on the whole motor are new. i dont know whats up with this.. pretty bummed to see this, but it is a daily driver. they are about the size of a quarter and the car had sat for 3 days.
besides those things that are pretty minor IMO the car is ready to go with a JVC radio installed and an aux input cord for your phone/ipod and new speakers up front
* just fixed an exhaust leak under the floor boards and extended the tail pipe, car rides much quieter and still sounds great now
* just finished installing black foam backed headliner after repairing all the cracks with fiberglass, left out the handles but still have them. sun visors, crank and sunroof trim are still light tan untill i have a good clean way of making them black, or replacing with black parts.
* replaced the fender mount antenna
*just replaced spark plug wires and did an oil/filter change, swapped on the snows
the next thing i want to do is replace the hydrolic lifters when i have some time, they make some noise on the first startup. its more of just me being picky than a reliability issue. everything maintenance wise on this motor has been replaced this summer and would drive it any whare