CURRENT PICTURE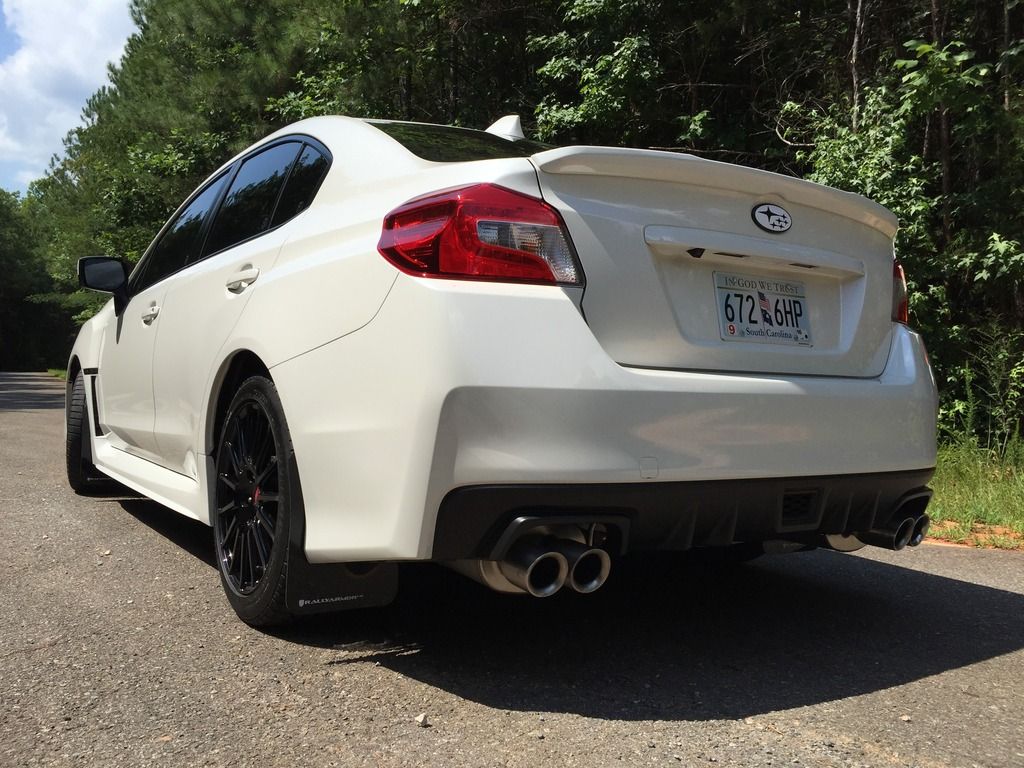 Port-Installed Accessories as ordered:
(09W) Auto - Dimming Mirror with Compass and HomeLink (R)
(09Y) Fog Light Kit
(K8H) Center Armrest Extension
(IYT) (DCN DCF DCG PEK) Kicker Audio Upgrade Package #2 Special Value Pricing
(IZG) (03P J8A 041 04M) WRX SPORT PACKAGE - 17" WHEELS, SPT STi Exhaust, Short Throw Shifter, STi Shift Knob
EXTERIOR
- Debadged trunk
- Blacked emblems
- Emblem overlays
- 20% CXP tint, 60% Ceramic windsheild
- Blacked Headlights
- Clear Bra
- Rally Armor Flaps
INTERIOR
-Perrin Shift Stop
PERFORMANCE
-Cobb Access Port on Stage 1 93 OTS tune
SUSPENSION
-Stock
WHEELS/TIRES
-Stock STi 17" 15 spokes
First post and very happy to be here. I've wanted a Subaru WRX STi since they came out and have been a Subaru fan my entire life. My first car was a 1986 Subaru XT that my dad bought brand new in 1985 and handed down to me as my first car. It was way ahead of it's time and absolutely unbreakable. Believe me, I tried.
Where I'm coming from
This was my current DD until the WRX came in: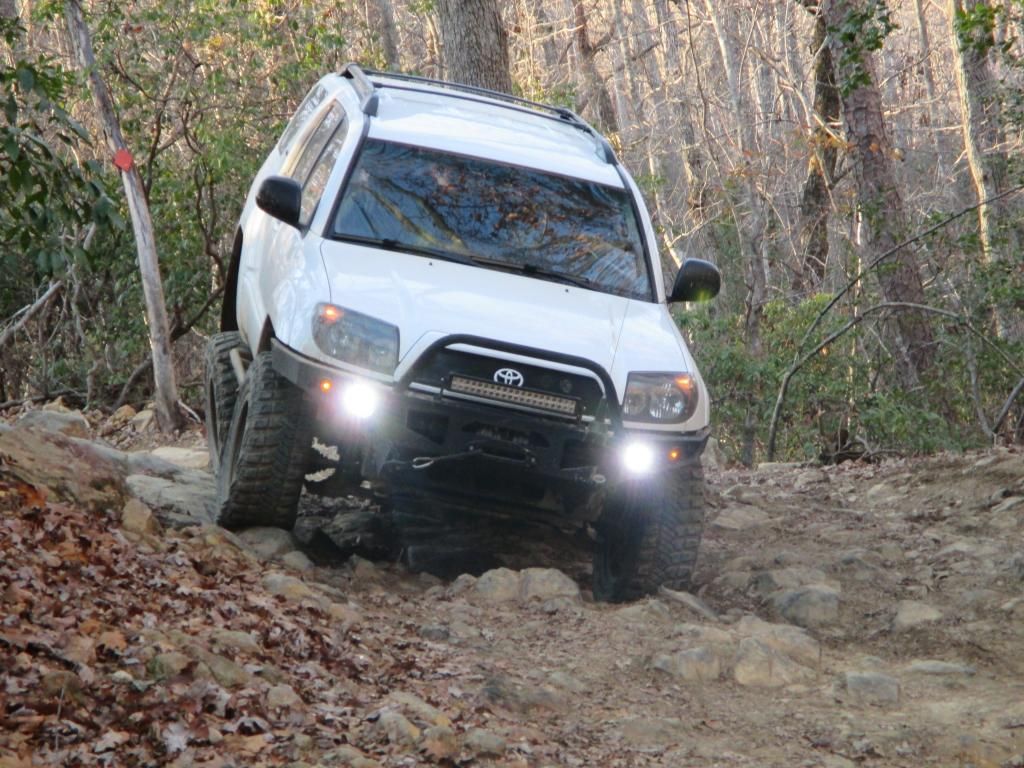 It's a 2005 V8 4wd Toyota 4Runner that I've had since 2006 and love the truck to death. It's got over 208K on the clock and still runs like new. I've also owned a 1998 Honda Accord Sedan and 2003 Nissan 350z as primaries and recently had some stints with a 1999 Procharged Cobra Convertible, 1992 Mustang LX coupe drag car, and a 1998 Cobra coupe for toy cars. Found out Fords aren't for me. Anybody interested in the 4Runner backstory can see my build thread
here
, but be warned, it's a long thread.
So as I shopped for a new car I tried not to take anything off the table. Even used GT-R's were in the discussion, but with the sticker price, the fact that it would be a daily, and that I'm soon to be a father of two, that conversation was short lived. Browsed German cars and the frankly the cost of ownership just scared me away. Enter the Subaru STi. As I did more and more research, once again, the practical side of me won out. I couldn't justify purchasing the STi. Higher price, older engine, big wing for a daily car that I don't plan on tracking. WRX just made more sense for me. Fuel economy actually ended up being the kicker for me. Ordered a base because options that I'm not willing to pay for: Sunroof, leather, nav, push button start. Got the options I was willing to pay for. Subaru's configurations are a little frustrating. Had it my way, I would have added 18" wheels and LED headlights, but oh well. Also never been a "new car" guy, but for what these things do in resale, I couldn't NOT buy the car new. Didn't make any sense for me to buy it used. Toyota trucks are sort of the same in this regard.
I ordered the car on 5/19 and it arrived 6/30.
Getting to the dealer with base wheels: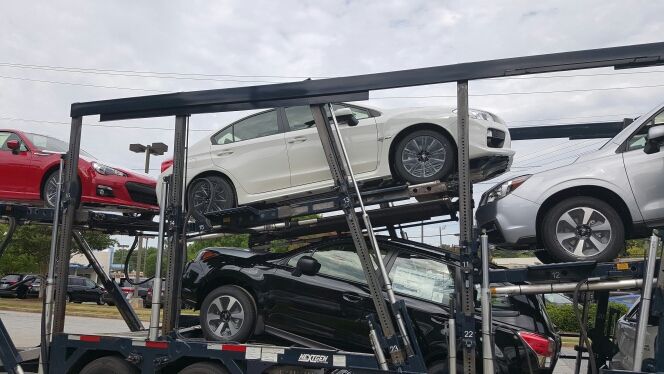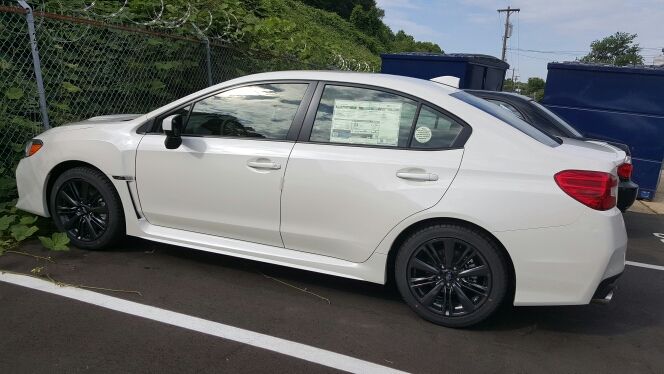 STi wheels installed at the dealer: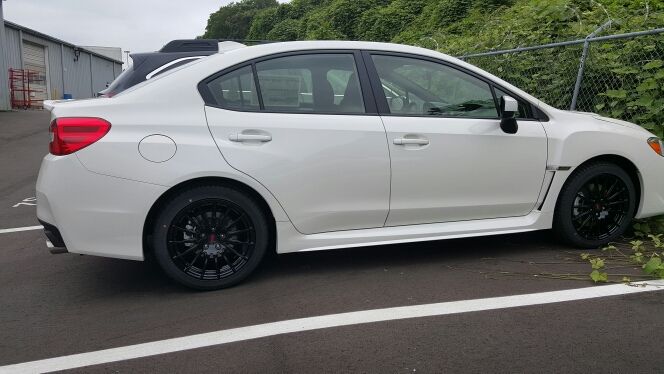 Debadged and first detailing: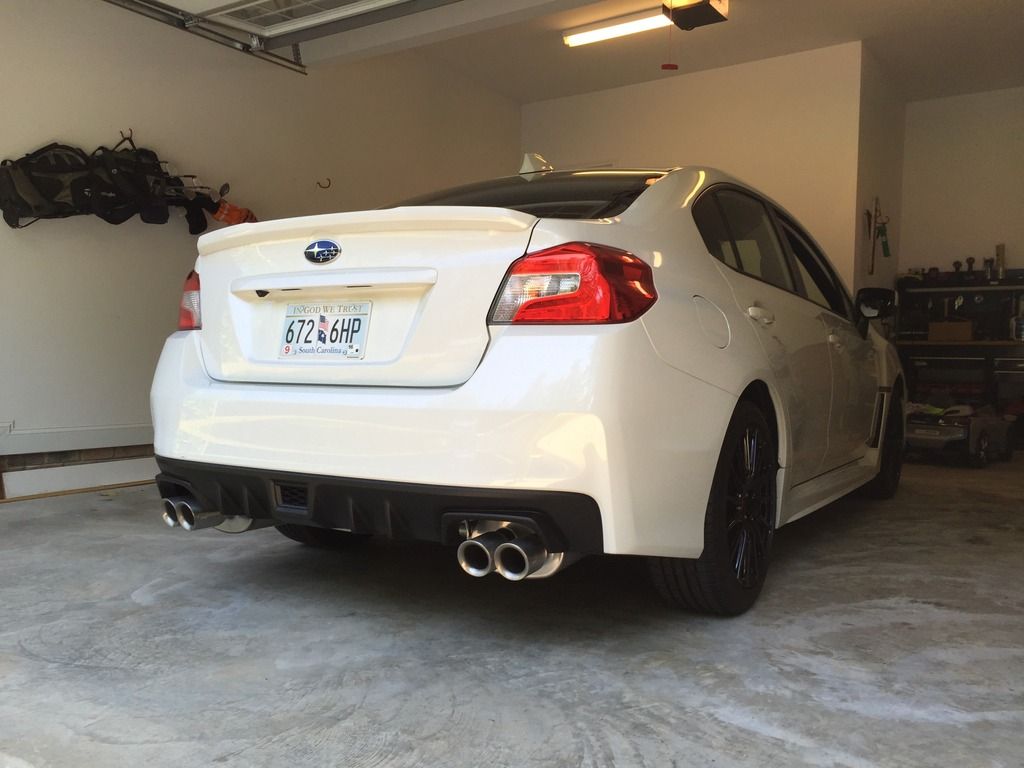 Driveway "action" shots after some Plastidip and emblem overlays: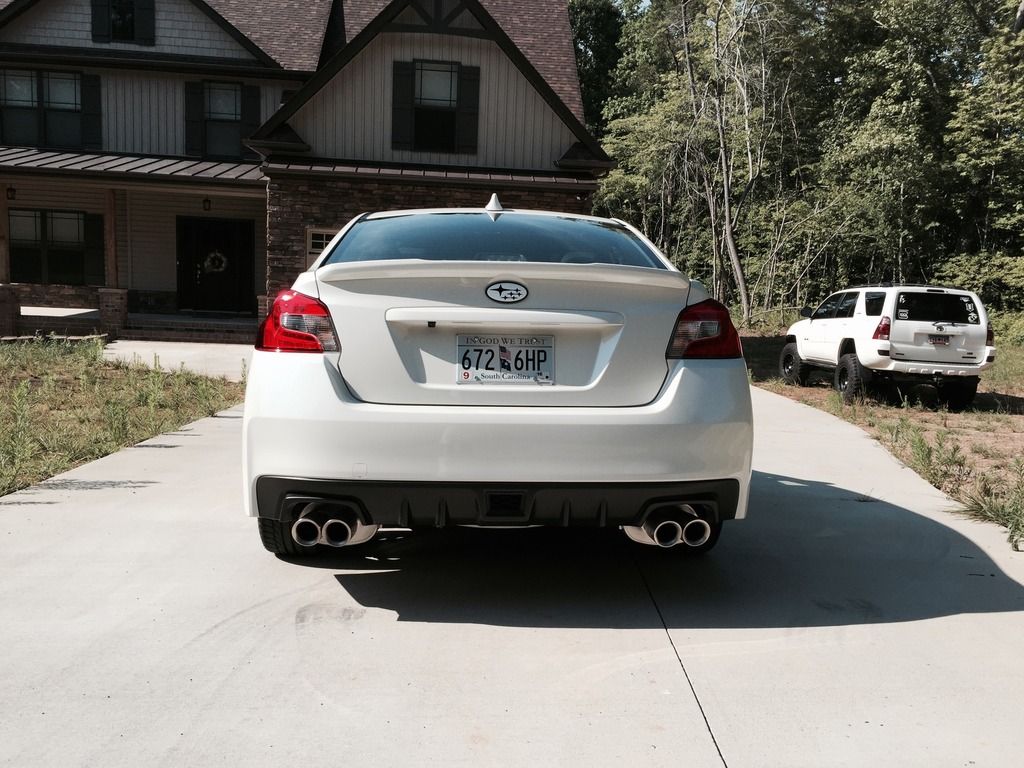 The fleet:
Car was hurting for some tint, so I just got that done. First time driving around in a non-tinted car in I don't know how long. Was like being in a fish bowl. Not to mention the A/C couldn't get the car cool enough. So far about half a tank of fuel and a little over 200 miles on the clock. Still easing her in to service.
I'm really loving what I'm seeing regarding aftermarket support on these vehicles compared to my 4Runner.
FIRST IMPRESSIONS
The Good:
- I like the car a lot
- Grip for days
- Great visibility
- The ride is actually a lot smoother than I expected. Very pleased with the ride quality as well as handling.
- Car even actually rides quieter than I expected as well
- The exhaust sound is great
- The stereo is pretty darn good
- Boost
- Clutch feels great and is easy to live with
- Good ground clearance
If I'm being critical:
- I expected more from the Short Throw. If this is short, I'd hate to see what the standard throw is. It's also sloppier than I care for. Maybe I've gotten used to the Mustang shifters.
- I like the seats, but the lumber could use some more support or at least some adjust-ability and the seat bottoms are pretty darn hard. Riding on my wallet gets painful pretty quickly.
- Car definitely likes revs. I'm used to larger displacement engines where torque comes in a little quicker.
Overall, I'm loving it. I think we're gonna be happy together. Don't know how long I can hold to this but I actually plan on keeping the mods minimal.
Up next will be blacking out the headlights, I've got a clear bra, gloss black vinyl to wrap the roof panel in, and some rally flaps inbound.
The map for future mods is probably just a full LED swap, Stage 1 tune, TGV/EGR deletes, EBC, AOS and that's probably it. Possibly a set of lowering springs. Anyway, thanks for looking. Look forward to being a part of the Subaru community!