Discussion Starter
•
#1
•
Whatsup everyone, lemme start by saying again...PREP is the most important step!!! Been painting wheels since highschool so feel confident with this thread~!:thumbup:
*Now..youll need a few items:
1x Primer
(etching primer if your sandblasting the wheels)
3-4x
Paint (color of your choice)
2x
Clear
800
grit wet/dry
1000
grit wet/dry
(the factory paint on the wheels are better than you can ever replicate, no need to sand harshly)
index cards!!
Painters tape
Optional-
WD40
(if any paint gets on your tires, use some WD-40 on a small rag)
Vinyl gloves
Mask
(if painting indoors)
Spray bottle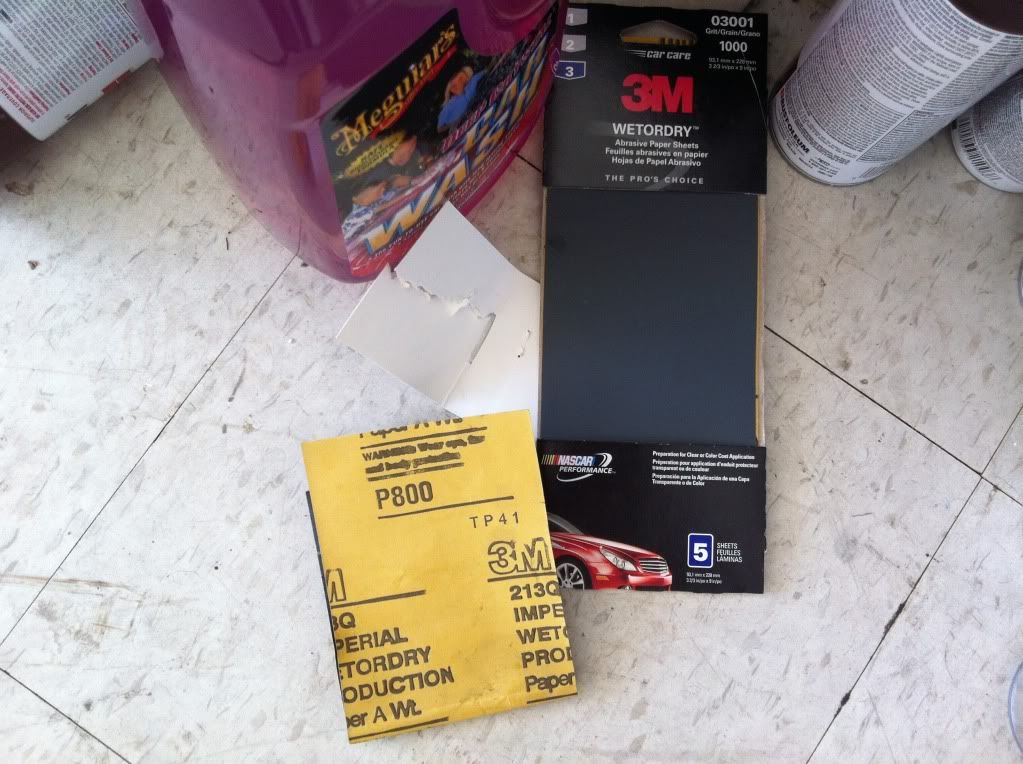 -------------P H A S E O N E:
If you slack on prep work you might as well not paint your wheels yourself..! This is a vital tip!
*Leave your car on jackstands, not cinder blocks.
*fill up a spray bottle with detergent and water 20/80 ratio (you want it to cut all the grease and oils too)
*spray the entire wheel and begin to wet sand with 800 grit wetting it with the hose every time it gets a little hazy (clear coat being removed)
*once all your wheels are PROPERLY and EQUALLY sanded, let them sub bathe for a while and dry them out with a rag.
*once they are completely dry, bounce all 4 wheels for any trapped water under the rim (any drips will ruin the entire wheel once you start painting)
-----------P H A S E T W O:
*Lay out some newspaper or canvas
*place wheels equally apart, 2 ft between each, you want space to walk around each wheel during painting.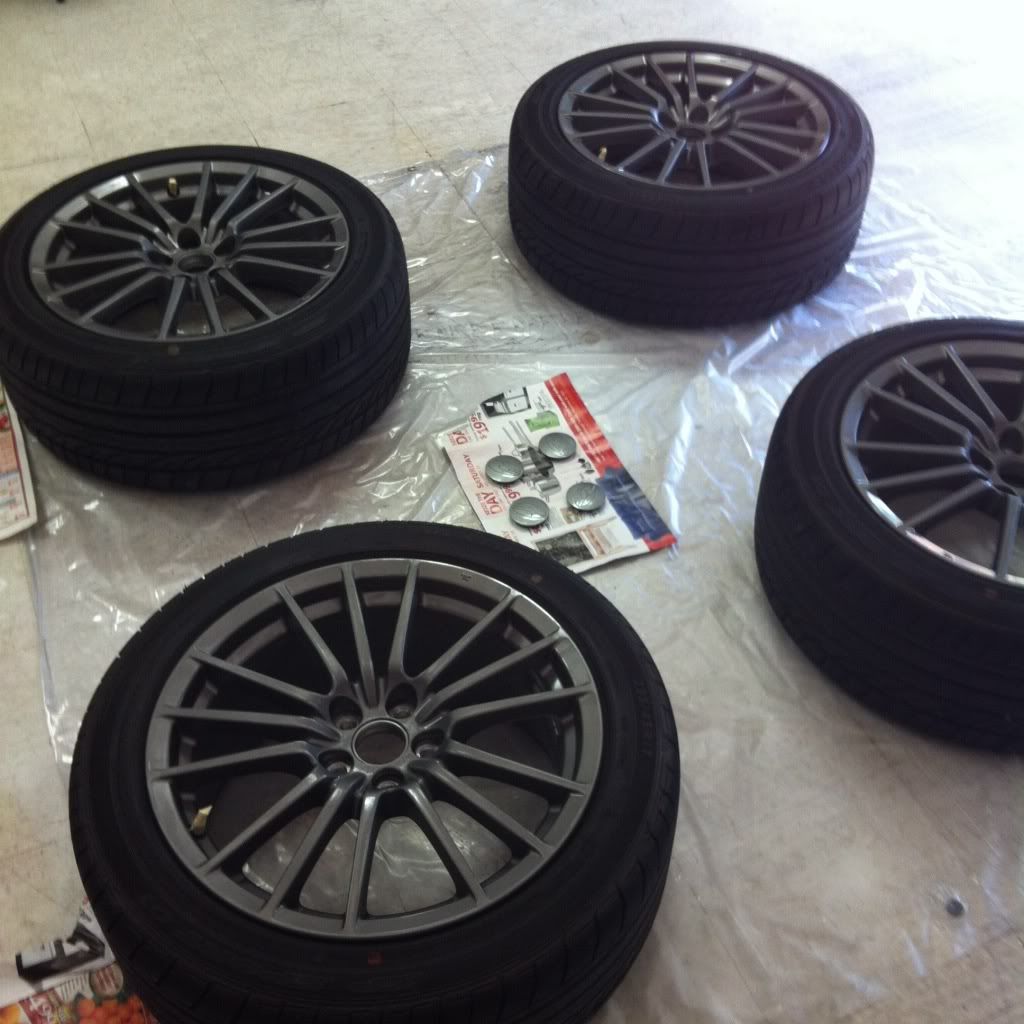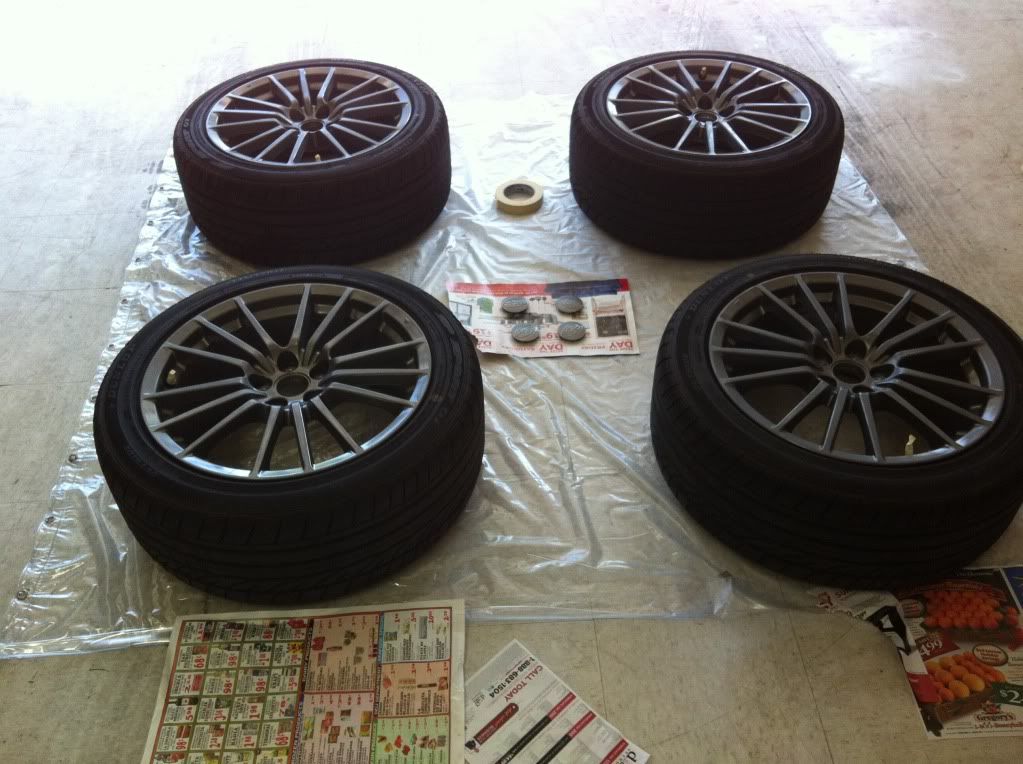 *Tape off the valve stems with or without the caps, i did them without
------------P H A S E T H R E E:
*The funnest part! surround the wheel with index cards and make sure they are secure
*apply 1 light coat of primer to each wheel (remember the order you paint them, 1,2,3,4....1,2,3,4...etc.)
*after 10 min or so apply another light coat of primer(careful not to paint too much when your doing the inside of the spokes, the are tricky!)
*10 min and half a sub later..apply a nice medium coat of primer, if your doing it properly 1 can should be suficient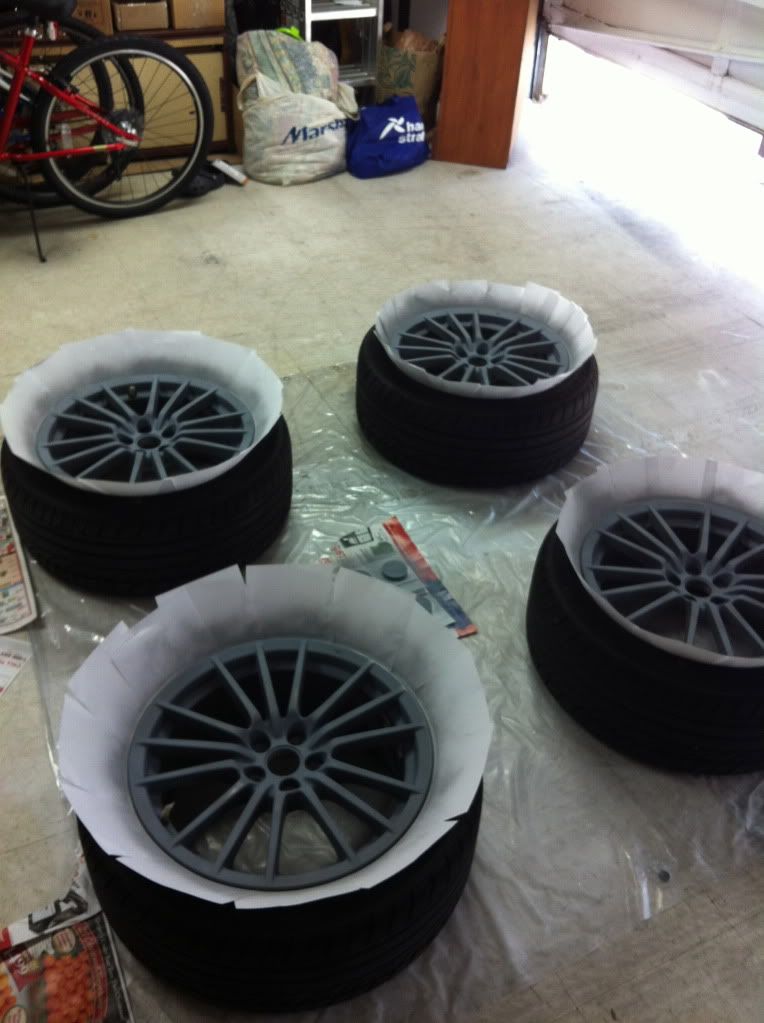 *10-15min: Apply 1 light coat of color to each wheel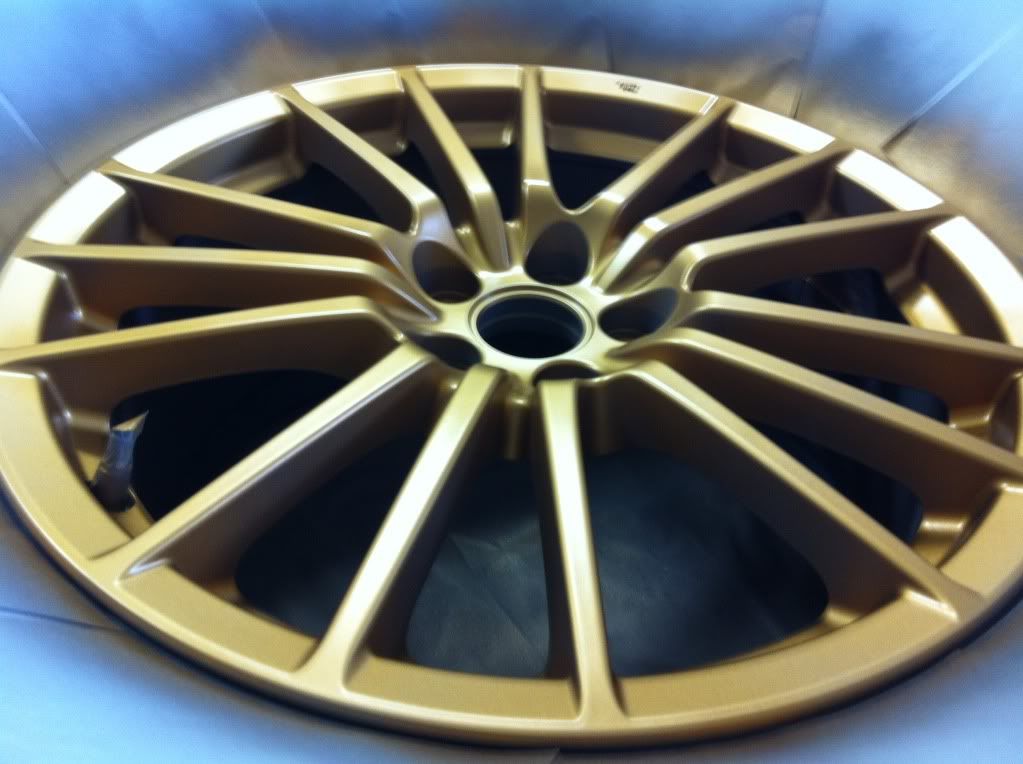 (there still will be primer showing! its ok dont panic and paint the grey spots, cover them up in the next light coat)
*apply a second light coat of color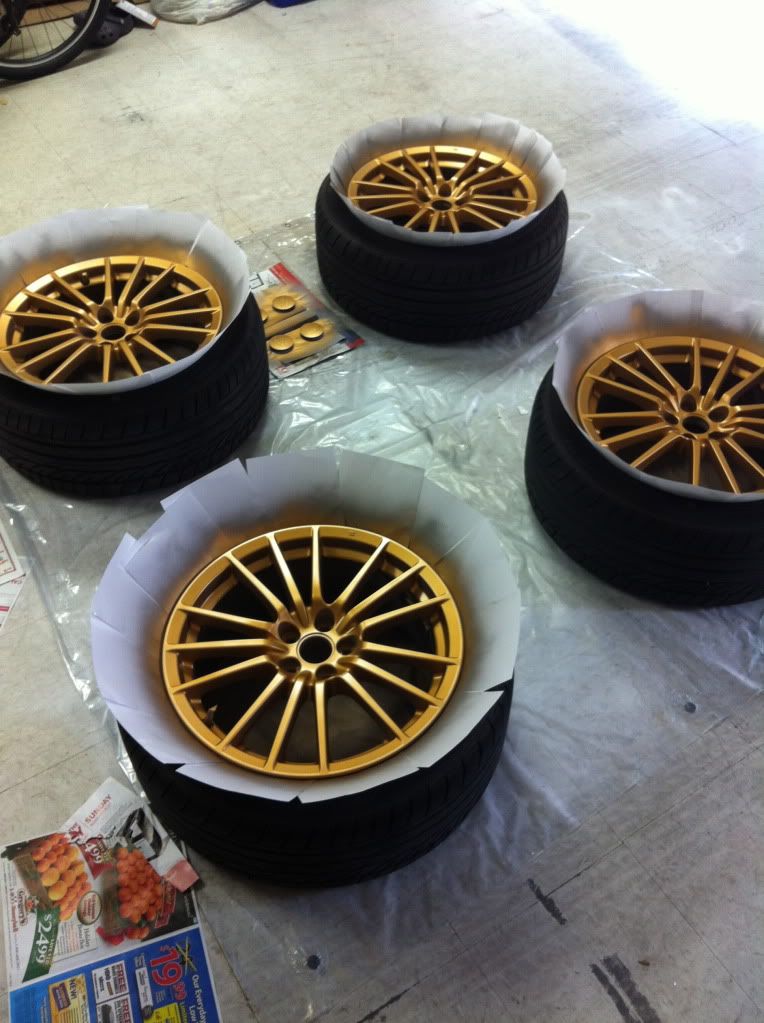 *after 10 min apply a nice medium coat
*another medium coat is optional (i did)
*Now wait 20-25min for them to be completely dry and ready for a clear coat if you want to clear them
i didn't know weather or not i wanted to since was using a nice strong paint (VHT, i always use it
never used clear until today)
i painted the back of an old license plate to see what id prefer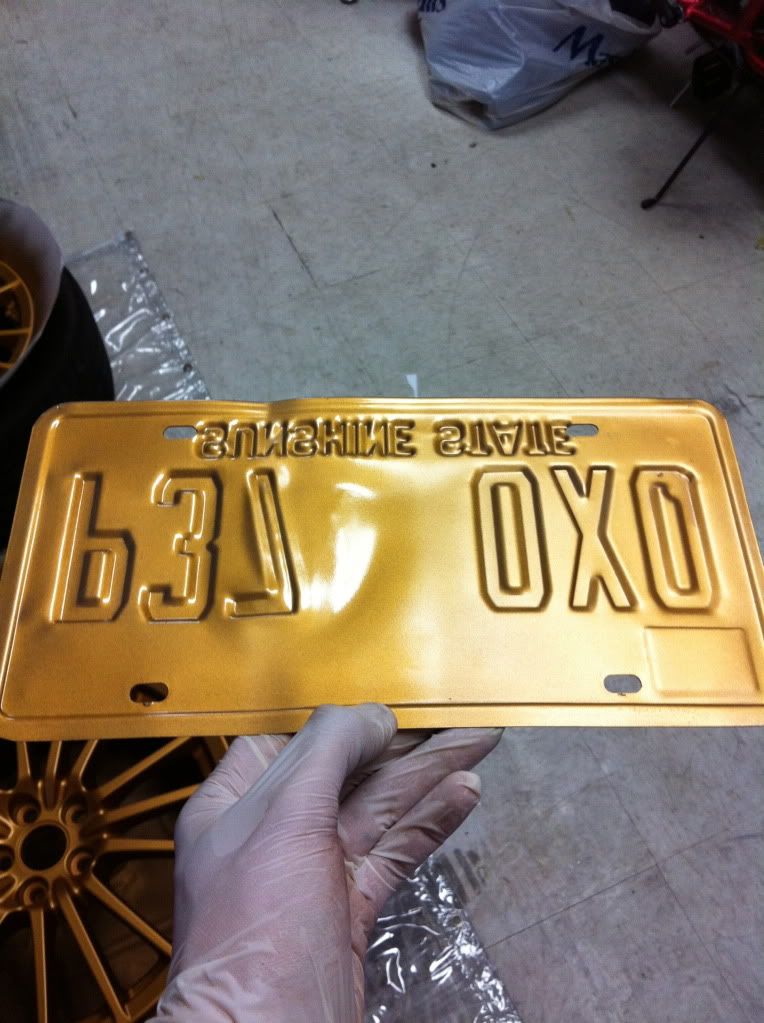 i decided to go with the clear
*Apply 2 Light coats of clear with 10 min of dry time in between
--------20 min-----
*apply a nice medium to thick coat of clear (it will be a little hazy until fully dried
*remove the index cards once you applied the last coat of clear
**Optional but totally worth it:
wash the whip while its on jack stands and clean the wheel well, and everything you think needs some cleaning up (This will also buy you time while the clear coat dries)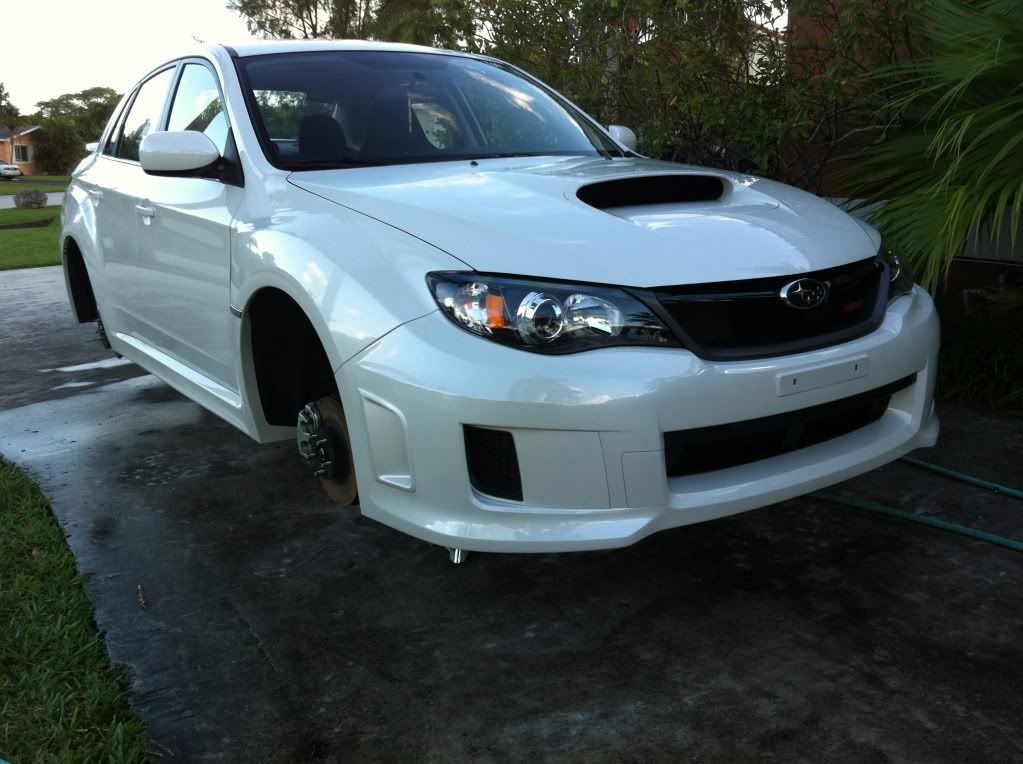 ----------F I N I S H!