Discussion Starter
·
#1
·
Car has been repainted in Grigio Telesto grey (a Lamborghini specific only color) with complete factor STi Blue/Black cloth interior. Car has been built with no expense spared and close to $50,000 in parts and labor. Just over 30,000 miles on the chassis with only 5,000 miles on a complete rebuild of the drive train. Everything from top to bottom has been completely built to push and withstand 700+ horsepower; 560+ torque. This car stock blue books for over $25,000 without any modifications. Save yourself thousands by buying this already built track/street legal monster. Sleeved block as well as many other components are also included in the sale! I will personally pay to have the vehicle professionally detailed once the car has been sold. Please call or text me anytime with questions or concerns.
Modifications include:
-Forced Performance GT3586R ball bearing turbocharger
-CP .5mm overbore pistons
-Element Tuning rods
-Cosworth high performance main bearing set
-Cosworth oil pump
-Brian Crower STi stage 2 camshafts/spring & retainer set
-Moroso oil pan
-ARP had stud kid
-Power Enterprise timing belt
-Perrin fuel rail kit
-Deatschwerks top feed 1600cc injectors
-Bosch high output 72psi fuel pump
-Turbosmart 1200 fuel pressure regulator
-Exedy Hyper Twin Clutch
-Cosworth intake manifold
-Tomei equal length exhaust manifold
-Element Tuning engine management system
-launch control
-APS front mount intercooler
-custom downpipe/chargepipe/discharge pipe Tial 44mm wastegate
-Tial blow off valve
-Perrin MAF
-Perrin oil catch can
-Hawks HPS brake pads,
-E Boost2 boost gauge
-JIC FLT coilover suspension
-Full Zero Sports body kit including no-scoop hood
-Do-Luck carbon fiber rear spoiler
-NRG hood dampers
-Prodrive 18X9.5 custom wheels with Falken Azenes tires
-Harness bar
-HKS turbo timer
-Sparco shift knob
-OMP steering wheel
-Sparco pedal set
-OMP seat belt
-Optima battery
-Bride driverse seat
Numbers:
Dyno: Dyno Dynamics @ Pina Motorsports, WA
Tuner: Phil Grabow Element Tuning
Wheel HP: 700whp
Wheel TQ: 566wtq
Target Boost: 31 Psi
Target AFR: 11.5
Fuel: Q16 with Hydramist
Ambient Temp: 50
Elevation: 0
Car Info:
Engine Management: Element Tuning Hydra EMS
Turbo: GT35R 1.06 Twin Scroll
Intercooler: APS DR750
Meth Kit: Hydramist 80/20 water/methanol
Injectors: RC 1600cc, Bosch 044 Fuel Pump
Engine: World One -- Element Tuning Rods, CP Pistons, +1mm valves, BC STG4 cams, stock block and bore.
Intake Manifold: Cosworth
Uppipe: World One
Downpipe: World One
CBE: Invidia G200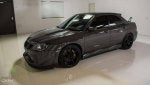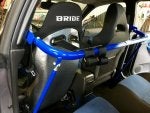 Other: Element Tuning Competition Catch Can