Discussion Starter
•
#1
•
FS:
OZ Ultraleggera
17x8" wheels (5x100) et 48 mm in
Matte Graphite Silver
(weight: 17.2 lbs) shod with
Michelin Super Sport
tires, sized 235x45x17". The wheel/tire combo was recently purchased from Tire Rack for my 2011 WRX (car has been sold with the stock wheels/tires). Tires were mounted and Hunter road-force balanced by Tire Rack. Less than 1000 miles on the package. Of course, these wheels/tires will also fit earlier model year WRXs.
The wheels come complete with center caps, lug bolts, hubcentic rings and tire pressure sensors.
The wheels and tires are in excellent condition -- wheels have no rock chips, curb rash, etc, and the tires are at 9/32nds (full tread is 10/32nds). Btw, these tires are fantastic -- quiet, great grip and have a very high Tire Rack consumer rating of 9.2.
Tire Rack sells the wheels for $276 each, the tires for $211 each and the tire sensors for $36 each ....
this wheel/tire package retails for: $2092 plus shipping.
Asking $1475
for the package, plus any shipping and paypal fees. Preference will be given to local buyers -- I'd like to avoid the hassle of shipping, if possible.
Wheel/tire package located in the Los Angeles area and available for pick-up.
Obligatory photos...............
Wheel/tire close-up: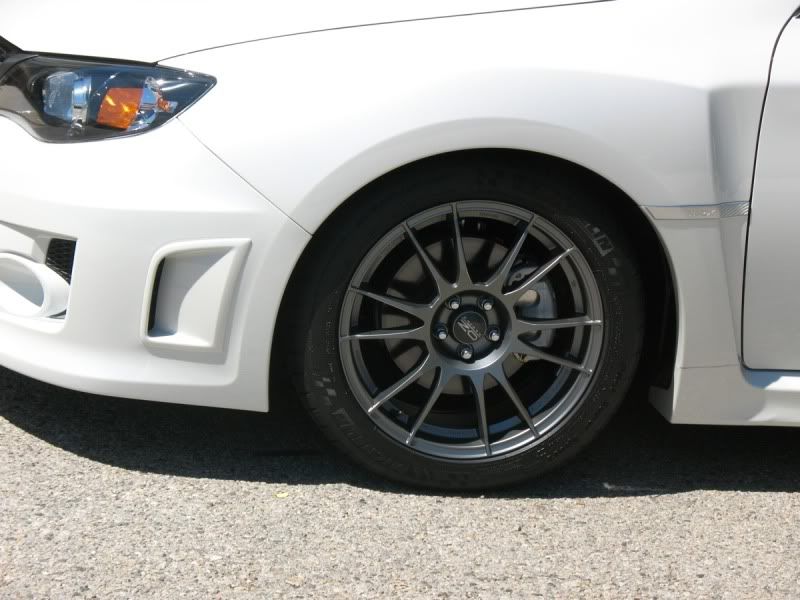 Wheels/tires on car: