Discussion Starter
•
#1
•
Hey folks,
I just got married and had to move 25miles away from work (I was enjoying a 4mi commute). New job also requires that I drive 50-100 miles a day. I need to get something more economical with a bit more utility.
Details:
Year: 2006 (bought in July of '06)
Color: Aspen White w/ silver bbs wheels
Mileage: 14K
Condition: Like New (garage kept)
Maintenance: oil changed every 3K with Mobil 1 synthetic oil and Mobil 1 oil filter
Modifications: This car is pretty much stock unless you count the dealer installed fog lamps at the time of purchase (but I kept the STI logo'd caps). Also the tires were swapped out for all-season Kumho Ecsta ASX High Performance tires when driving to the mountains for snowboarding (even with all wheel drive, the Pontenza's thread just scared me). The stock Potenzas were sold to a Nasioc member in case anyone was curious. Sorry folks the Yakima Roof Rack was removed as I am considering a dealer trade-in.
Location: Work is Culver City, 90230 or home/Sun Valley, zip 91352.
Pics: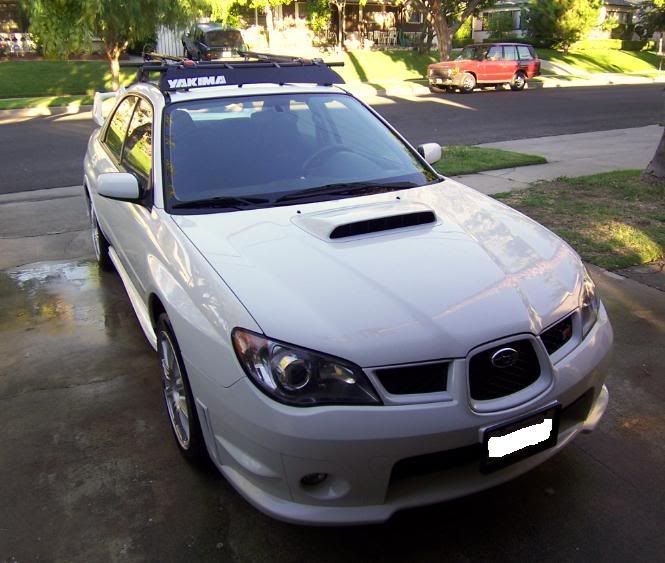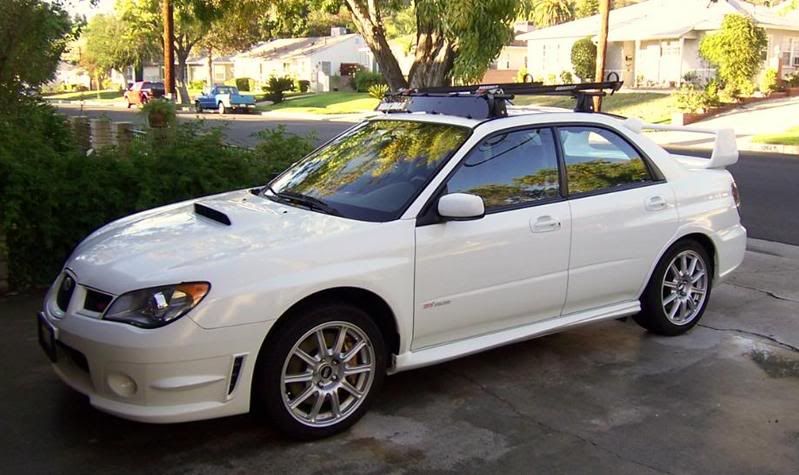 Carmax and the dealer are offering 25K.
A Nasioc member is offering 27K if I can wait until the end of the year.
I am asking for $26,500 obo - please PM me with any ??? or offers.
Thanks,
Mike