Discussion Starter
·
#1
·
Hello,
I'm selling 2002 WRX sport wagon, 117536 miles, beautiful and in excellent condition.
I'm in no big hurry to sell it, so I am starting off with $14,000 firm...I'm not haggling it down, I will only consider offers 14k and up. I know it's worth more than that to me, so I'm quite sure it is worth at least that much to somebody else. I'm happy to answer any questions. Ran a carfax and posted it here. Any problems viewing it, I have saved the document.
CARFAX Vehicle History Report on JF1GG29652G812682
Bare in mind that I am only the second owner, the car title has switched between my mother and I and that is why it appears to have 4 owners. I am the only one who has driven it in the time that I have owned it.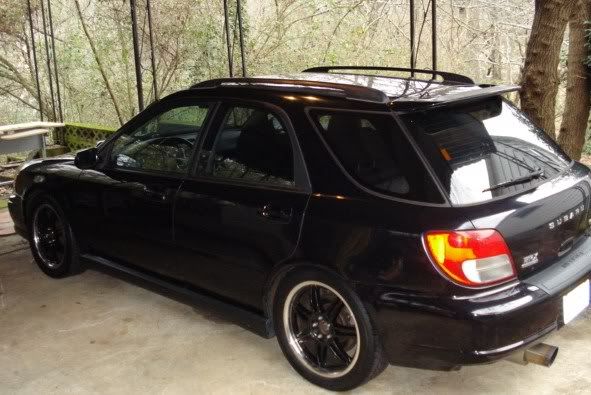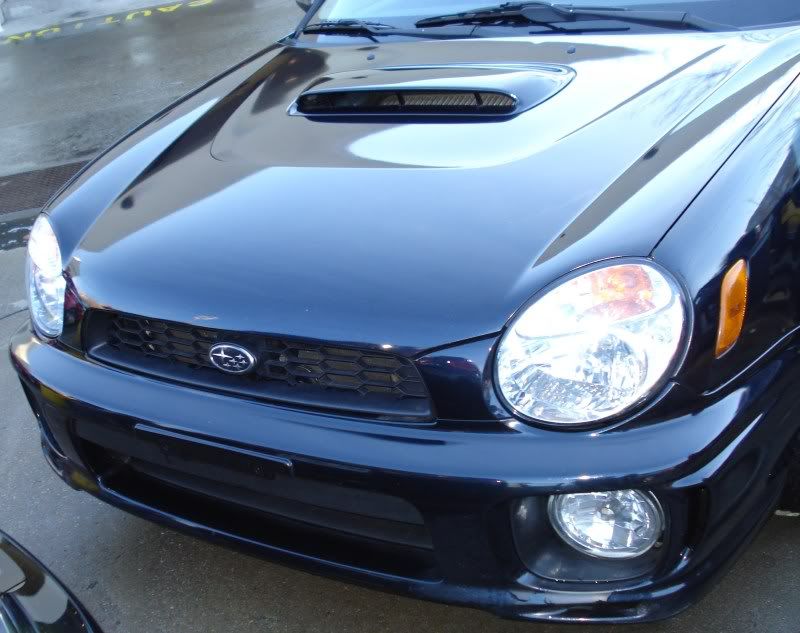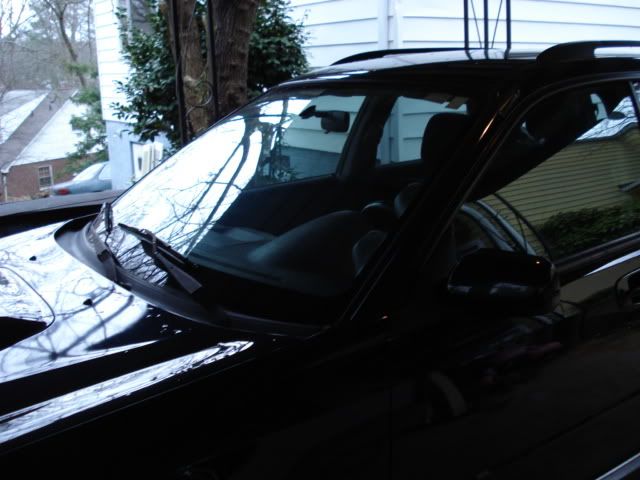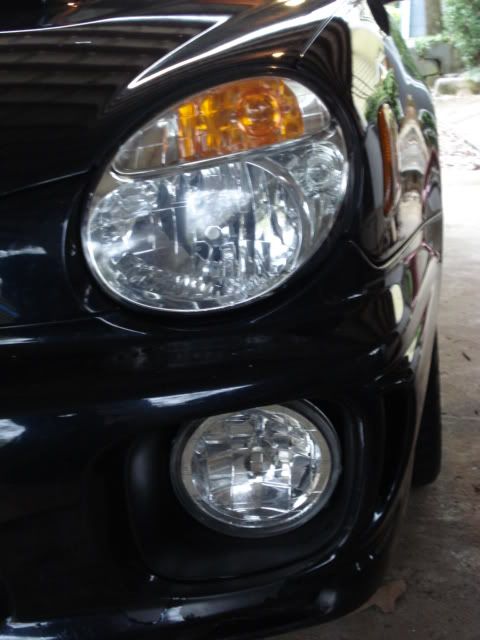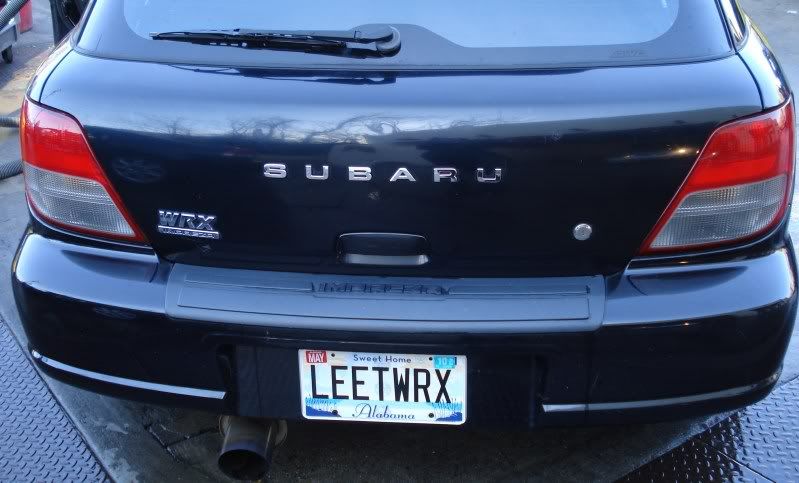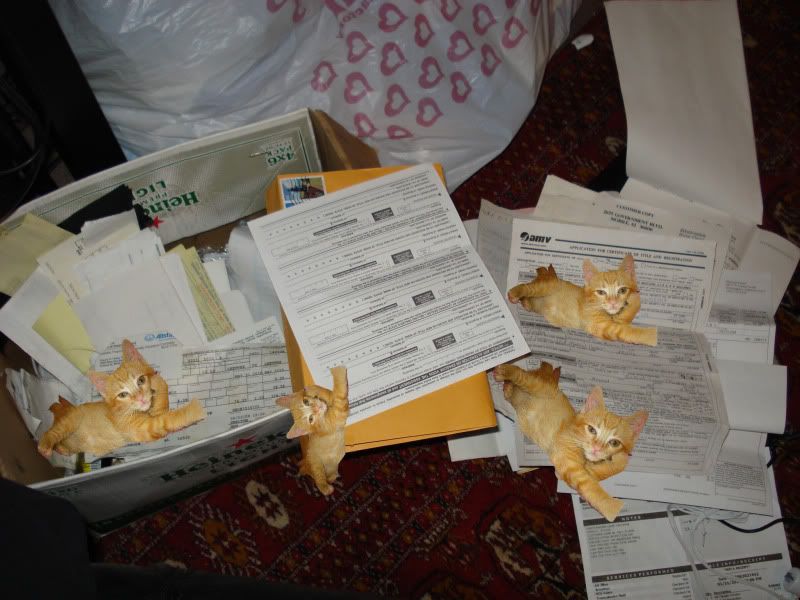 Please only serious inquiries. I'm very busy. I will be happy to answer any more questions, provide any more information...especially if you are out of town. I have no reason to be dishonest. I have kept this car and maintained it, I have all the records etc.
I am posting it here because I wanted to give serious enthusiasts time to check it out before I put it up for sale publicly. I'm not going to ebay it. Again, obviously I am not desperate to sell it. I'm not going to haggle or negotiate anything under what I am asking for it. I will answer questions truthfully but do not expect for me to sit and argue with you about it. The only alterations the the photographs are the stupid images that I pasted in to cover my personal info.
I have a whole crapload of more photos of everything on that car and video w/audio as well.
About the car:
It has currently 117536 miles on it and is now off the road under a carport, as I have bought a new car. It has never been raced, timed, street raced or abused in any way. It purrs and I have personally only put around 80k miles on it since 2004. Virtually all of that was highway. I just went and had a full lube job done to it and a diagnostic run and basic inspection. I have the signed document saying that the mechanic (there were three actually) claims that it is in great shape.
I am the second owner, the title is clean the car has been professionally maintained. I have virtually every single legal document, registration document, service record, repair record, receipts...including the original documents from when I purchased it in 2004. I also have all the records from the first owner that came with the car.
Body is in almost perfect condition...a few tiny scratches that might come out just with buffing, there is a minor dent with a couple of scratches on the rear passenger side. I did that a few years ago in reverse in the middle of the night against a friends car. It didn't bother me too much, is almost not noticeable, and should pop out with suction. The paint is not scraped off.
The interior is in good shape. A couple of tiny cigarette burns in the ceiling maybe...needs a shampoo, but you will see that even with just a cursory vacuum it still looks fine. I have no floor mats so the floorboard is roughed up, course you can just get floor mats.
There is some aftermarket stuff on it, nothing actually done to the engine for insurance reasons.
HKS turbotimer, greddy type s bov, aftermarket gauges...air/fuel was never connected. Boost gauge works, but is a piece of crap. I went ahead and bought the matching boost gauge to the airfuel gauge but it's still in the box in the car. If you don't want it, I can return it. I also still have the stock original bov as well that will go with the car.
All of the wiring for the gauges (aside the turbotimer) is loose under the dash (not in the way) because I never finished it completely. The turbotimer is hardwired in and calibrated...obviously can be re-calibrated. I still have the install instructions and the schematic for it. I'm not taking it out.
I put on a muffler...had intended to put in a whole new exhaust but ran out of time/money/motivation. It's got aftermarket wheels, and I lowered it. It was supposed to drop 2in, ended up closer to three/four.
car has new tires, 1-6 months old, no rust, no ticks, no oil leaks, no transmission problems, new clutch, timing belt was replaced....actually just about everything has been maintained and fixed over time. It has been in two front end wrecks since I have had it, airbag never was deployed...mostly body damage insurance covered the full repair.
It had been wrecked by the original owner according to carfax, but the damage was reported as minor...though I am not exactly sure what happened. It is currently registered to Alabama, however I am in Atlanta, GA with it. I bought it in NJ when I lived in DC. At that time, it passed all emissions.
Known problems:
The air conditioner does not blow cold. It needs a recharge, might have small leak as I've recharged it once years ago. Blower/compressor work fine to my knowledge. When it started to go out, the check engine light came on. It has gone off and on since...I had the guy run it....he came back and said he thought it was the O2 sensor. I am almost positive that is not the because as the o2 sensor was replaced once since I've had it. Also when he attempted to disable the o2 sensor connection to the check engine light to see, it did not work. Pretty sure it is the AC. It's been on for a few months...never had any issue resulting from the check engine light being on. Heater is fine. The lighter is gone but the outlet works and there is a plug for it. The speakers are factory, a little blown..but still sounds unless you have heavy bass loudly through them. windshield squirters never have worked, even when I bought it.
There is one minor leak around trans case, had mechanic show me himself. Cheap fix if you do it yourself, not a big deal anyway. It will expensive to shop fix though.
Actually I have never had any real problem with the car at all, aside from flats. The repairs may seem extensive, but for the most part they were unnecessary...I didn't handle them financially and rarely were they run by me. For instance the clutch was replaced and it was fine.
I have photographed everything...there is a public file linked here and a much larger file of pictures and video with audio for anyone who is serious that I can send. I can take more photos and video too.
About videos:
One video taken by myself is from a cold start, monitor dash recording, walk around to engine, throttle cables pulled, around the car...exhaust, back inside, ignition off, turbotimer cooldown and engine kill. The audio for that one is not good at the engine because it was loud...it came though sounding whiny) just digital camera. I might also be cursing the weather in there too...forgive me.
second video is third person...me car starting reversing up the drive (my other car is in the way and i was getting too cold to keep fooling around out there) and then driving back and, parking and switching off the engine.