Discussion Starter
•
#1
•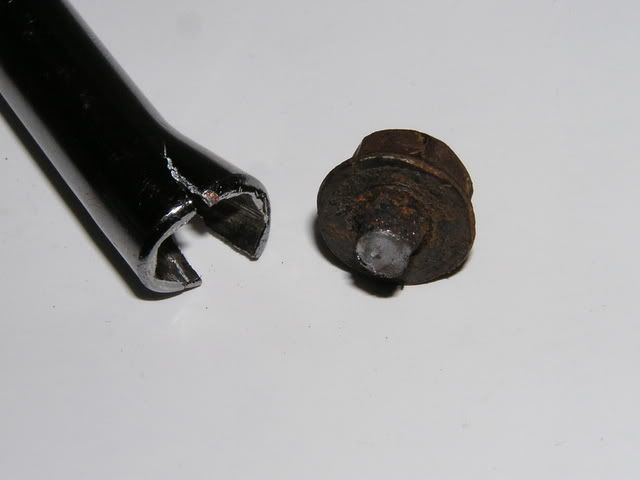 So it started when I failed an inspection the other day for wipers and fog lights. My wipers were torn a little at the ends and the fog lights, even though they had both worked about two weeks earlier, wouldn't come on. So I have two weeks to fix them and come back. I checked the fuses to make sure nothing was blown and I picked up new wipers and bulbs.
Now the trouble starts.
I tried to change my bulbs today. The first bolt came out very reluctantly. On the second one I leaned into it so much I broke the socket extender. I got a different extender and decided to try a bolt on the other light. The first one I tried gave a little bit before I snapped the head right off of it.
Does anybody know a good way to get the rest of the bolts off? I have an '02 and live in the Northeast so they are a little rusty.
Also, what can I do about the broken off nub of a bolt?
And what damage can I do driving around with only two of the three bolts holding the light on?
I only have a little over a week to figure this out and I don't want to have to pay somebody for this.
Thanks for any help.