Discussion Starter
·
#1
·
I noticed some chips on my wheels and scratched lug nut (probably from tire rotation at the dealer) after wiping them down with a damp cloth the other day. I had only 1250 miles on the car at the time of service. The dealer doesn't think it happened during service and said that they may just have missed these defects during PDI.
These nicks are small (size of small grains), but should be I worried that the wheel may rust or paint peeling off over time?
The dealer offered to find a wheel guy to repair them but ideally a replacement would be best to avoid any potential future headaches. Can I expect repairs match the OEM paint seamlessly and hold up just as well as new factory painted wheels would?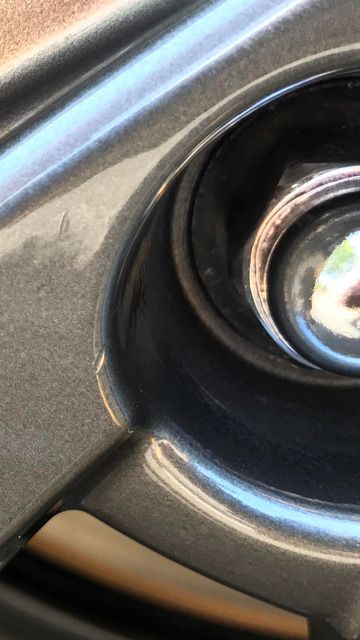 I'm open to any advice. Thanks.