Spent about 2 hours installing JDM side blinkers today. This intall was not as bad as I thought. You just need to be brave enough to put a hole in a perfectly nice fender.
Tools/parts you need:
- Drill bits in many different sizes (up to 1/4") to gradually make hole bigger.
- Dibbler ($4 from Radio Shack) which is used to cut away fender metal.
- Template: I downloaded from here:
http://www.speerschong.com/ron/sti/sidemarkers/sidemarker-template.pdf
- Butt connectors and speaker wires from Radio Shack.
- Electrical tape
- Windshield wiper blade insert or metal hanger
Here are the pictures.
Here are some pictures from today's install. Hardest thing was finding a place that sells nibbler as many places did not even know what nibbler was (Lowe's, Auto zone, Sears, etc).
I ordered a set of JDM blinkers from suby dude for around $80 shipped. These come with replaceable bulbs.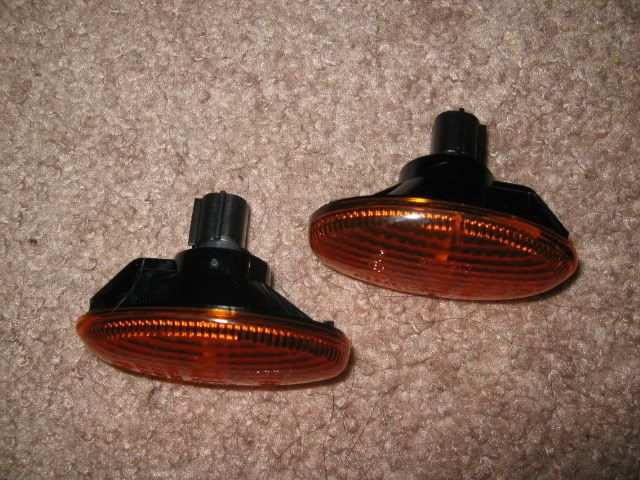 Carefully align template on the fender and use masking tape to secure it. Measure 3x before you start drilling.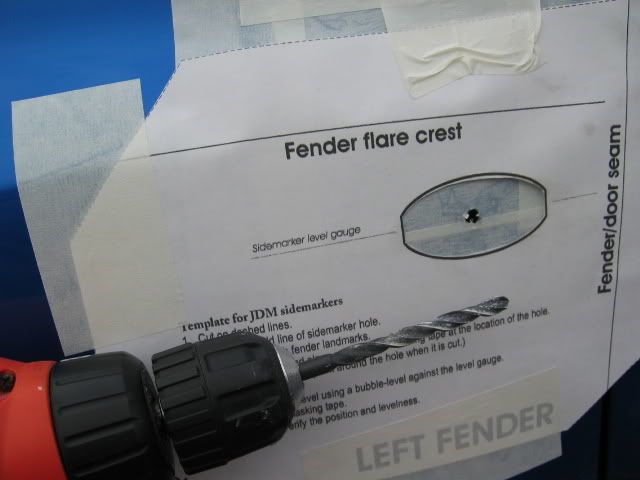 Starting with the smallest drill bit you have, carefully increase the size of hole until you reach 1/4" drill bit.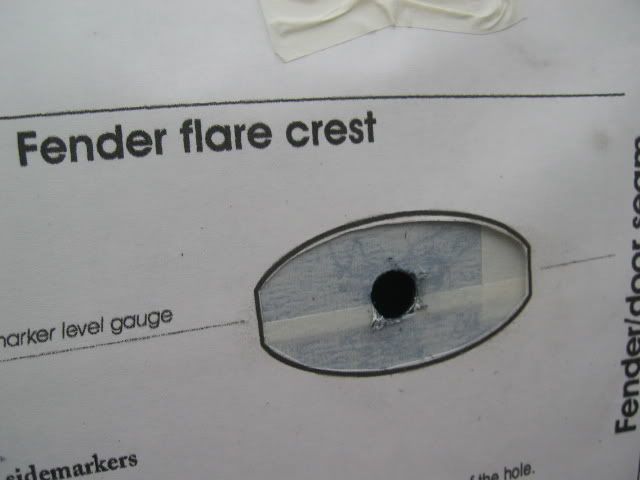 Time to cut fenders using nibbler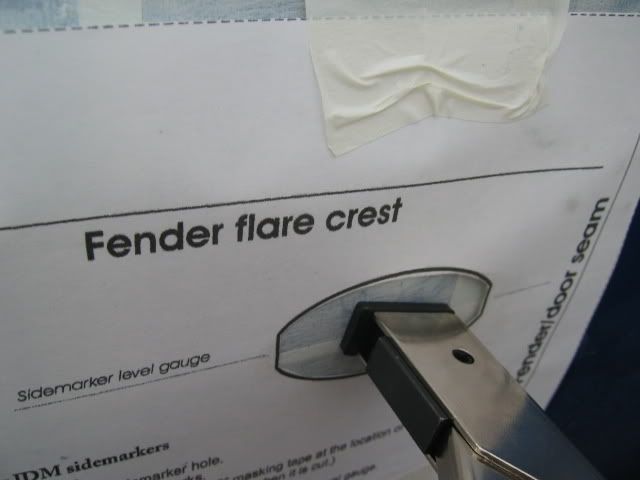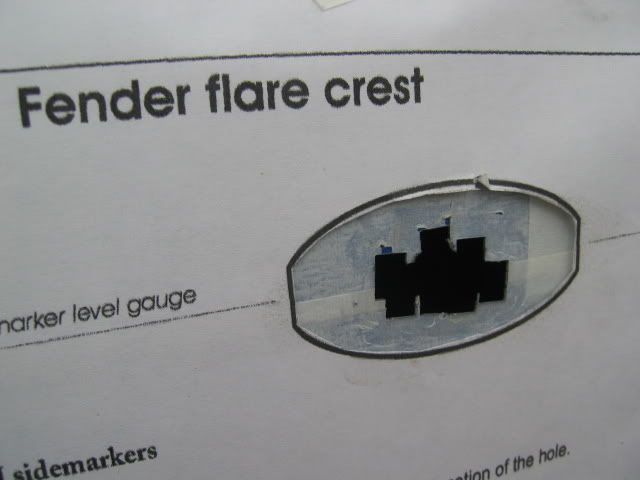 Use wrench to flatten end of butt connector. I did not have to use soldering gun, which saved time and effort.