Discussion Starter
•
#1
•
The tmic is horridly vulnerable to bent fins due to rocks, bugs, debris entering the hood scoop. Solution is to block the debris with a screen. I've seen this done 2 ways.
1. lay a screen over the intercooler. Not very effective imo because if the screen gets bent, the intercooler fins, in turn, will get bent. also the rubber apron on the splitter makes an air seal with the intercooler. by laying this screen on top of the intercooler, this seal is not tight and resulting air leakage reduces the efficiency of the tmic.
2. put a screen in front of the hood scoop. Not very attractive imo. also because this disrupts the air flow before hitting the splitter, it affects the amount of air being directed to the intercooler.
because of the shortcoming of the 2 methods, I decided to make one that performs without any drawbacks. I made a walkthrough for it here:
IC Screen
teaser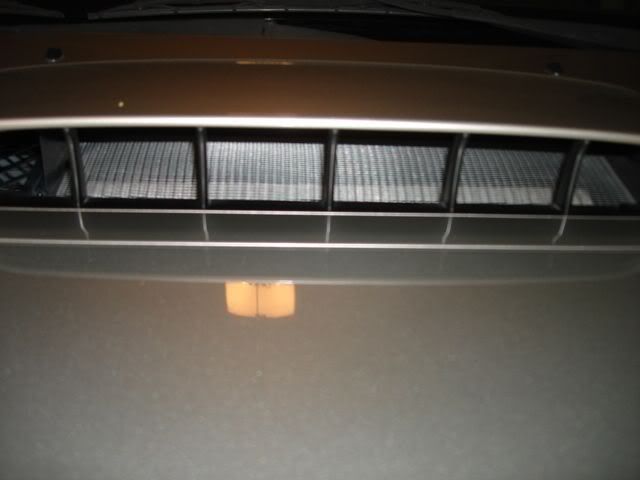 I checked the screen a week after i installed it. I was pleased to find results that it works!