Received my COBB catback yesterday and couldn't wait to install it so I got right to it and finished it this afternoon. Fitment was top notch and install was straight forward.
Anyway on to pics...
<--stock muffler next to COBB muffler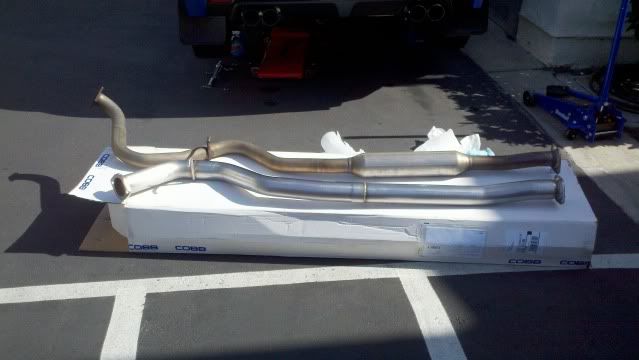 <--stock pipe next to COBB pipe..not the best pic but you can still get an idea of the difference
<---also through on some invasion fabrication exhaust hangers I bought at subiefest..they were cheap and I figured why not since the exhaust was already coming off.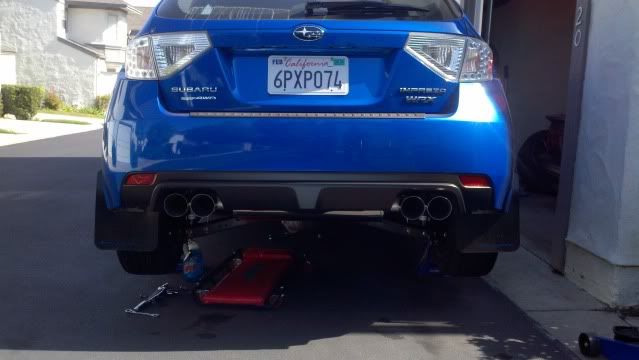 <--muffler is on and install is almost on.
Before (stock exhaust):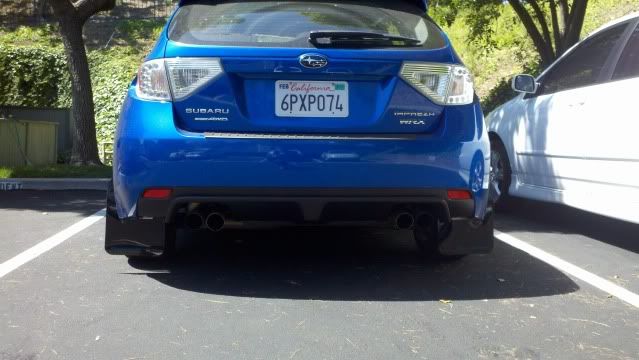 After COBB: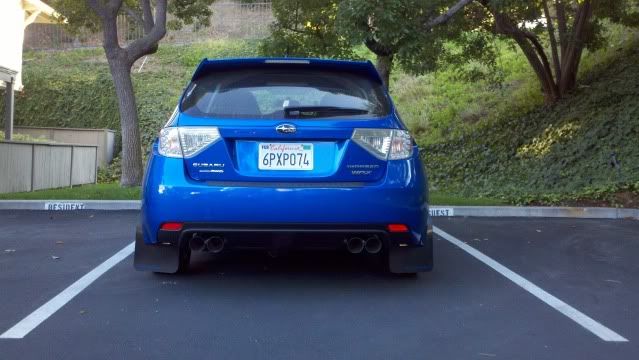 Don't normally like making my own thread for this sort of thing but it may turn into a build thread I guess haha..that and I didn't see an exhaust thread.
ANyway let me know what you guys think :wiggles: