Discussion Starter
•
#1
•
Picked up a 2005 WRX Sport Wagon in San Remo Red over the weekend. Stoked to be back in a Subaru!! Had a B5 Audi S4 for a few months and before that a White GC RS Sedan. Drives a lot like the RS but the turbo's quite an upgrade to that set-up. 51K on the odometer.
Mods:
- Perrin Divorced DP
- Megan 3" Exhaust
Here's some pics as she sits. I'll probably play a little big here and there but it will be awhile before I heavily modify the car.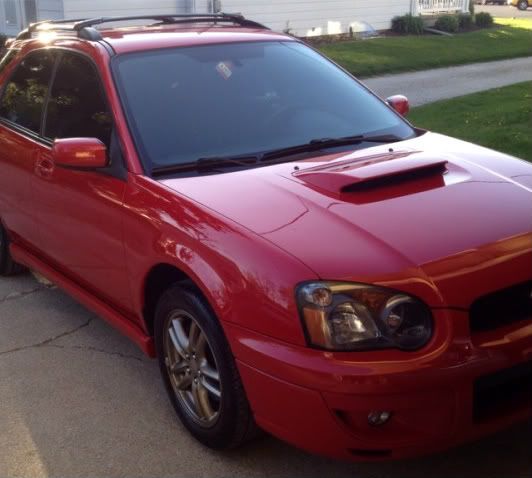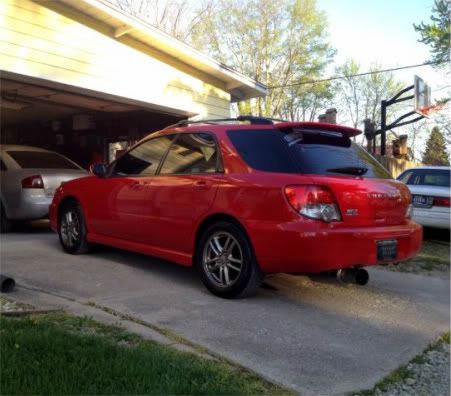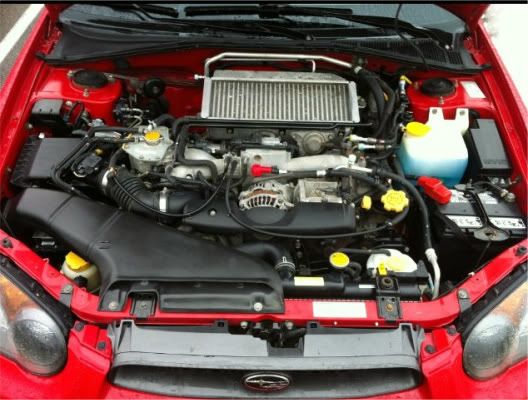 Can't wait for coilovers and a decent wheel/tire set-up! Though I have few other priorities in front of all that. I'm running the OEM 16's with Continental ContiPro's that came on
Just ran a compression test that came out well, replaced the plugs while we had everything apart. Just bought a vf43, SPT Intake and I'm about to grab a 2" Perrin Uppipe in the next few days. A buddy has a fuel pump and injectors for me so this should come together rather quickly once I get everything collected. Goal at this stage is a conservative 300whp open source tune for a DD. I may track a few times but mostly a commuter.