I have not seen this set up yet, so I thought I might share it for those you who are like me and want to have a great highs and mids in your music.
This thread is not a how to install head unit and speakers as it has been covered in other threads extensively, so I am going to focus on the sound quality of the set up over stock stereo. I am not an expert in installing or car audio, just sharing what I am learning as I go through the process.
Goal: I am not looking for too much base, I wanted to have clear highs and Mids and a little of base when needed under $1500 keeping the factory look on speakers with no subwoofer box.
What am i Installing?
1. Pioneer AVH4200NEX (already installed)
https://www.amazon.com/gp/product/B01D6HPMZQ/ref=oh_aui_detailpage_o01_s00?ie=UTF8&psc=1
2. Arc Audio XDi 6.2 (6.5") front components
(front OEM speaker replacement)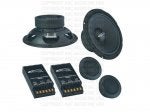 3. Kicker CompRT 6.75" subwoofer :wiggles: (Rear speaker replacement they are slightly bigger than stock diameter)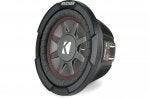 4. Arc Audio XDi 450.4 amplifier powering all 4 speakers
5. Sound deadening all 4 doors w/ Noico 80 per LastHumanGarage YouTube guide
https://www.amazon.com/gp/product/B00URUIKAK/ref=oh_aui_detailpage_o01_s02?ie=UTF8&psc=1
Wires and adapters used:
20-pin Subaru headunit adapter:
https://www.amazon.com/gp/product/B01D9K3L44/ref=oh_aui_detailpage_o03_s00?ie=UTF8&psc=1
Nine-Conductor 18 AWG Cable to use OEM speaker wires with Amp:
https://www.amazon.com/gp/product/B004H1KAMQ/ref=oh_aui_detailpage_o04_s00?ie=UTF8&psc=1
USB-Auxilliary to retain stock USB port:
https://www.amazon.com/gp/product/B00QF01H2E/ref=oh_aui_detailpage_o05_s00?ie=UTF8&psc=1
Microbypass for Pioneer NEX 4200
https://www.amazon.com/gp/product/B00VKQ6ECQ/ref=oh_aui_detailpage_o07_s00?ie=UTF8&psc=1
Amp Kit:
https://www.amazon.com/gp/product/B01I56RA62/ref=oh_aui_detailpage_o09_s00?ie=UTF8&psc=1
Metra Axxess ASWC-1 for steering wheel control:
https://www.amazon.com/gp/product/B00B4PJC9K/ref=oh_aui_detailpage_o00_s00?ie=UTF8&psc=1
So far I have installed the head unit using stock speakers, and the sound quality has already improved. Next will be hooking up the amplifier and all the wiring with stock speakers. Lastly i will be sound deadening the doors and add the 4 speakers. From my research the most difficult part is to make the subwoofers sound decent mounted in the doors, and I am stubborn enough to take on the challenge with no experience in installing car audios, so I guess I will find out if I made the wrong decision or not.:confused1