Figured I would do a quick write-up on changing out the radios on the new 06's since i just changed mine out to today.
Step 1: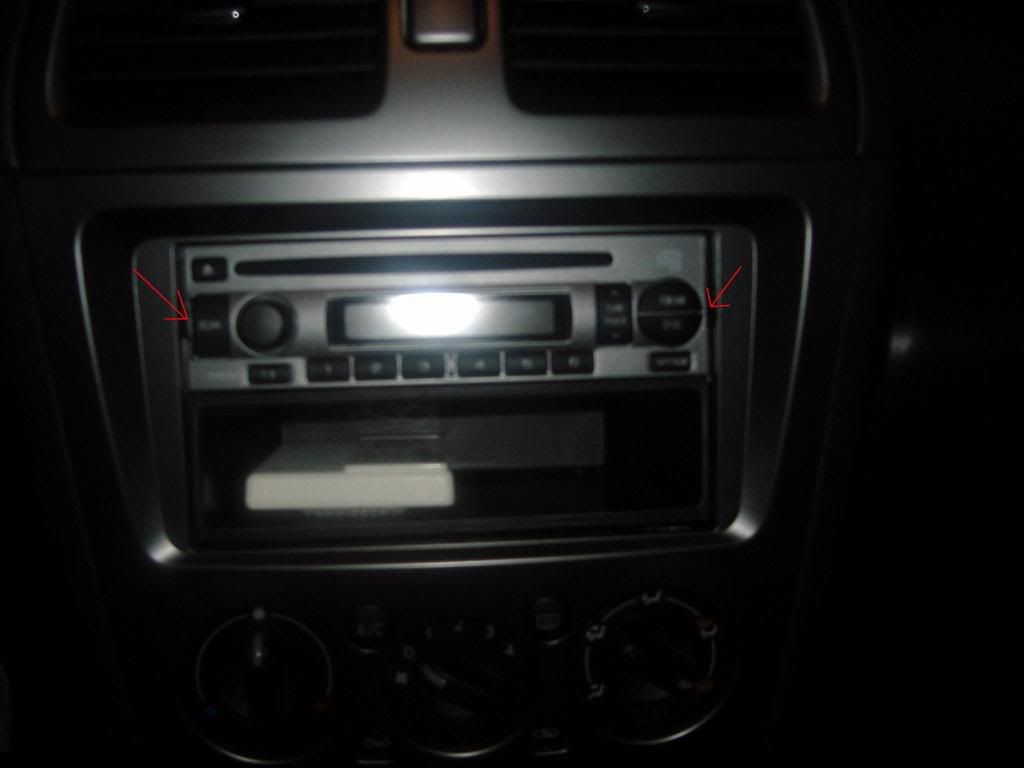 Pry off the radio surround. You can do this by sticking a flathead in between the radio and the radio surround((red arrows)radio MAY get scratched IF YOU ARE NOT CAREFUL.....SO BE CAREFUL, but better the radio your replacing then the dash if your not careful and something does get scratched). Once you have this loose DO NOT pull hard(there are 2 hidden screws). Pull out the shifter surround by gently pulling on it, don't forget that the cigarette lighter is attached to that surround.
Step 2: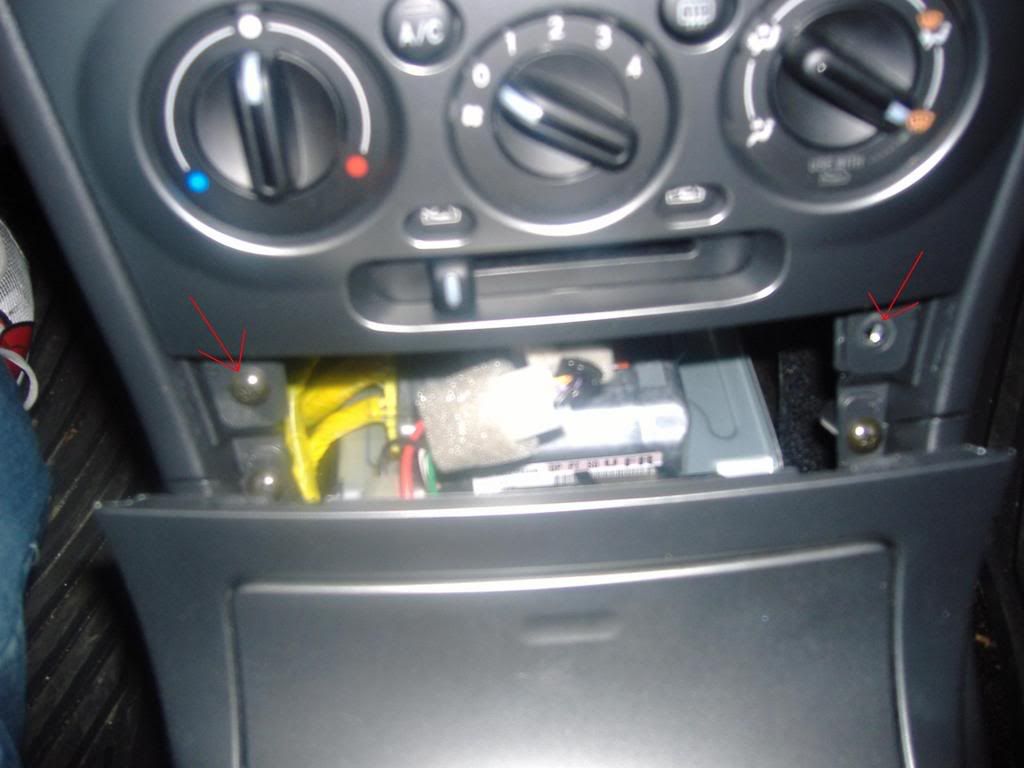 Now you should see the two "hidden" screws(red arrows). Remove these two screws. Now the radio surround should ease right out.
Step 3: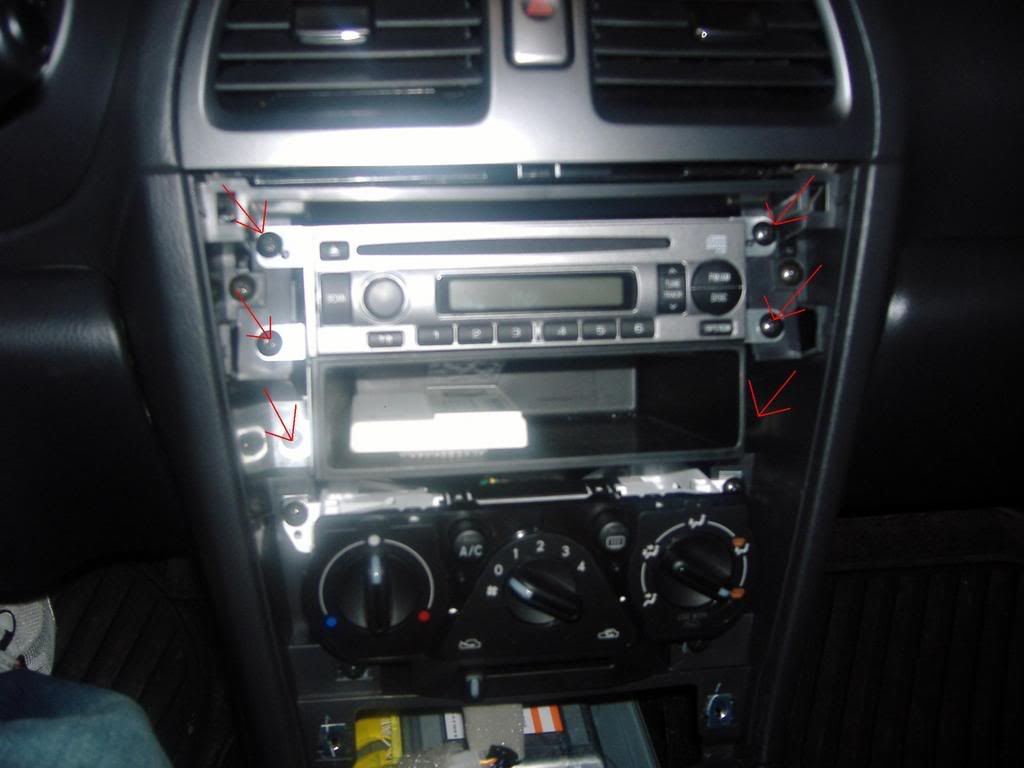 Now you can see the six screws holding the radio in place. Remove these screws and the radio assembly will slide right out. Remove the connectors and antenna.
Installation is the reversal of these instructions.